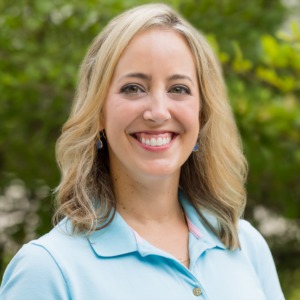 Hi! I'm Carrie, a triathlete, nurse of 19 years, and lover of all things key lime pie flavor! I grew up in the Northwest Suburbs of Chicago, Illinois, but Sanibel stole my heart at a young age. In fact, my grandparents would tell stories about taking the ferry to Sanibel back in the day, and my parents have lived on the island for years. 
In 2019, it was my turn! My partner, Yvette, and I took the leap and left Chicago for our laid-back Southwest Florida lifestyle. I can't explain the joy this move has brought to the both of us, our families, and even our pups! We cherish every walk to the beach, every bike ride around the island, and the opportunity for us to train for triathlons all year round with such beautiful weather and scenery. 
My background is actually in nursing. So, how did I get involved in real estate you ask? While my heart will always be in nursing, real estate actually runs in my family! My father owned and operated his own brokerage with five offices in Illinois. In high school and college, you would often see me behind the front desk or out in the field helping agents. Now, I get to experience the joy of welcoming new residents to the island that my family has had such a strong connection to all my life. It's a dream come true!