Jonathan Hidalgo
Realtor®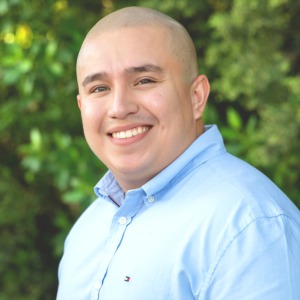 Hey there, I'm Jonathan. A Realtor® here in Southwest Florida, and somewhat rare Florida-raised resident of SWFL. Originally from Richmond, Virginia, my parents moved our family here in 2004 in search of a relaxing retirement location. They were searching for warmer winters, as most of you can relate, and the opportunity for year-round fishing.
I attended high school at Cypress Lake, and then Florida A&M University in Tallahassee. Southwest Florida is where I met my beautiful wife, Ana Abella.We had an amazing wedding at the historic property Shangri-La Springs in Bonita Springs. Together, we look for any reason to enjoy good music and cook good food with friends and family. A few of our favorite spots around town include the Fort Myers Brewing Co., and Nice Guys Pizza in Cape Coral - check them out!
Aside from knowing Southwest Florida inside and out, and having seen the changes in this area over the years, my role at McCallion & McCallion is to help you find the area that best suits your lifestyle and desires. Each city in SWFL has its own personality, and pros and cons. Whether you like boating, fishing, golfing, fine dining, or just beach-bumming, there's something for everyone here on the Gulf Coast. I look forward to meeting you and finding the perfect fit for you and your family!
Feel free to reach out with any questions about real estate or the area in general. My cell is (239) 360-4902, the office line is (239) 472-1950, or you can email me at [email protected]