Milissa Sprecher
Realtor®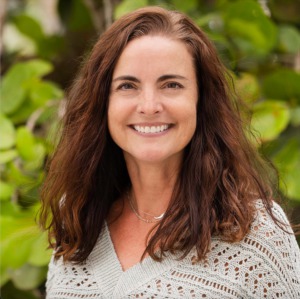 Hello and welcome. I'm Milissa Sprecher. I'm fortunate enough to call Sanibel and Captiva lslands my home, though I am originally from the Madison Wisconsin area. The past 20+ years of living on Sanibel Island have been a blessing.
Visiting as a child, I imagined myself attending The Sanibel School. I grew up on these beaches. Digging holes. Building sand castles. Looking for shells. Fishing with my dad. These islands have been in my blood for as long as I can remember. I love the natural, easy feel to our islands. Our spectacular sunsets. Our gorgeous blue skies and white sandy beaches.
Above all, I thank God every day that I get to live in this awesome paradise He has created and live my life with my best friend (my husband John) and my three beautiful kids (McKenna, Jackson, and Addison). Who all attended The Sanibel School. I've been involved in our community as part of the board at the Children's Center of the lslands, PTA President at The Sanibel School, a member of Sanibel-Captiva Cares, and a volunteer for FISH and CHR.
Just before completing my degree in Journalism from UW Madison, I took all of the courses for real estate sales and brokering. After graduation, ended up getting a job at NBC15, and therefore, didn't use my real estate license. For the past 20 years now, I've been a partner with my husband in our full-service marketing agency, Outlier Brands. For the last 15 years, I've also been a professional photographer capturing families, weddings, commercial projects, and real estate on the islands. 
As Hurricane Ian has changed the canvas I call home, I have decided that at this moment I can share my love of the islands with others through real estate. I have a great love of these islands and want to continue to share that with others who would like to call them home. I am here to help.
Fun Facts: I've run 4 marathons, countless 1/2 marathons (often in costume at Disney), my work has been on the Today Show and our family was featured on 60 Minutes following hurricane Ian as we saw our damaged home for the first time.