7 Creative Home Office Transformations
Posted by James McCallion on Friday, May 8, 2020 at 2:33 PM
By James McCallion / May 8, 2020
Comment

While we would all love to have a spare bedroom dedicated as our home office space, that's not always plausible. Don't worry there are other options. It just takes a little creativity!
#1 - Closet Transformation
While you might not have a bedroom to spare, you may have an extra closet that could be transformed into a great office space. Choose to remove the closet door completely, or replace it with two double-hung glass doors or a chic curtain. Built-in shelving, drawers, and desk efficiently use the wall space within the closet, leaving just enough room for a trash can and comfy rolling chair.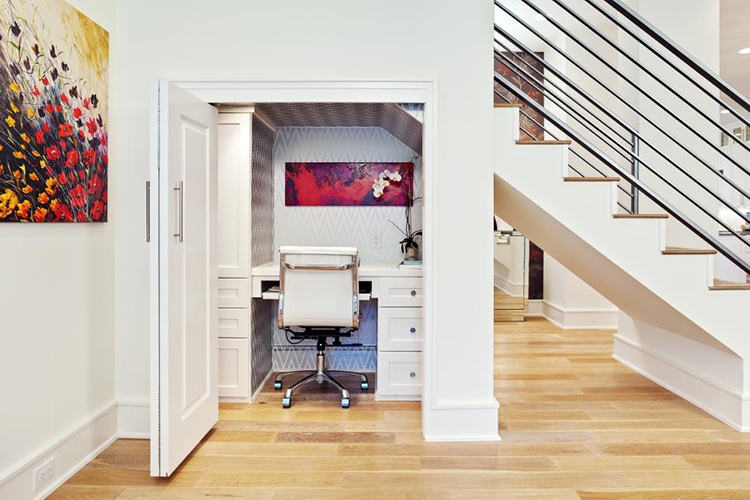 #2 - Entryway Editor
Do you have a foyer or entryway with a nice window looking out to the front yard? This is the perfect space to stick a stylish desk and filing cabinet. Dedicate a drawer for stashing away your laptop, and loose desk items when you are not working, and decorate the desk with a nice flower vase or lamp. Bam! It's an instant transformation from home office space to a warm and inviting entryway and vice versa.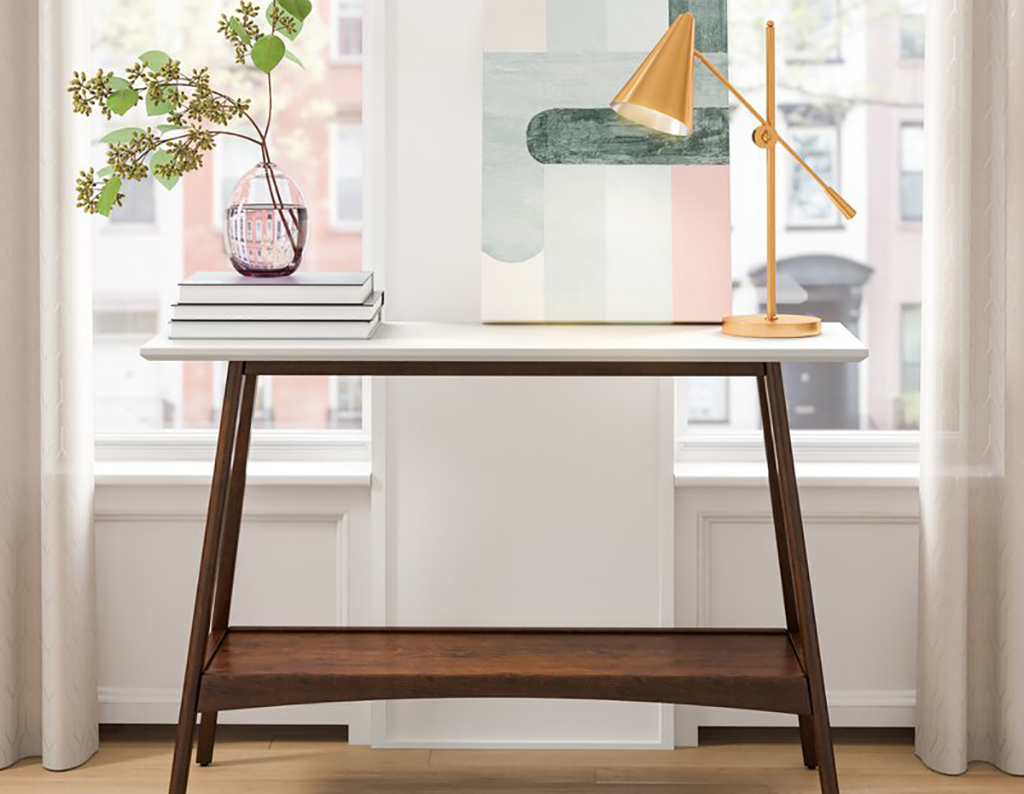 #3 - Bedroom Rearrangement
Okay, it's time to get rid of that "catch-all" armchair that sits in the corner of your room and collects the clothes you throw on top of it. Rearrange your furniture to allow an open corner for a simple desk and chair. There are actually really cool corner desk designs out there. Find one that matches the style of your current bedroom furniture or accents the room nicely. It's much better than making conference calls from your bed!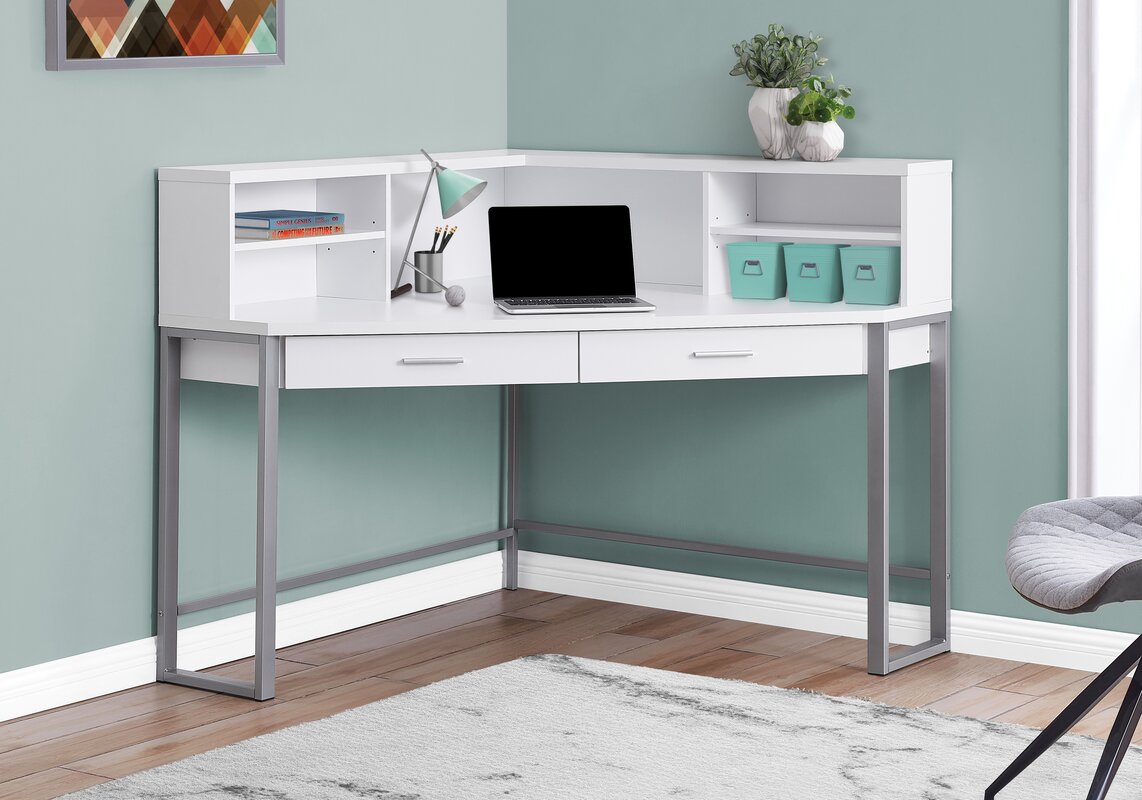 #4 - Hallway Station
I know, it sounds like a mess waiting to happen. However, much like the entryway home office, a hallway can be the perfect space to decorate with a desk and chair. Again, you'll need a plan for stashing away the desk-top belongings when not in use, but there are plenty of unique filing furniture options available in-stores and online.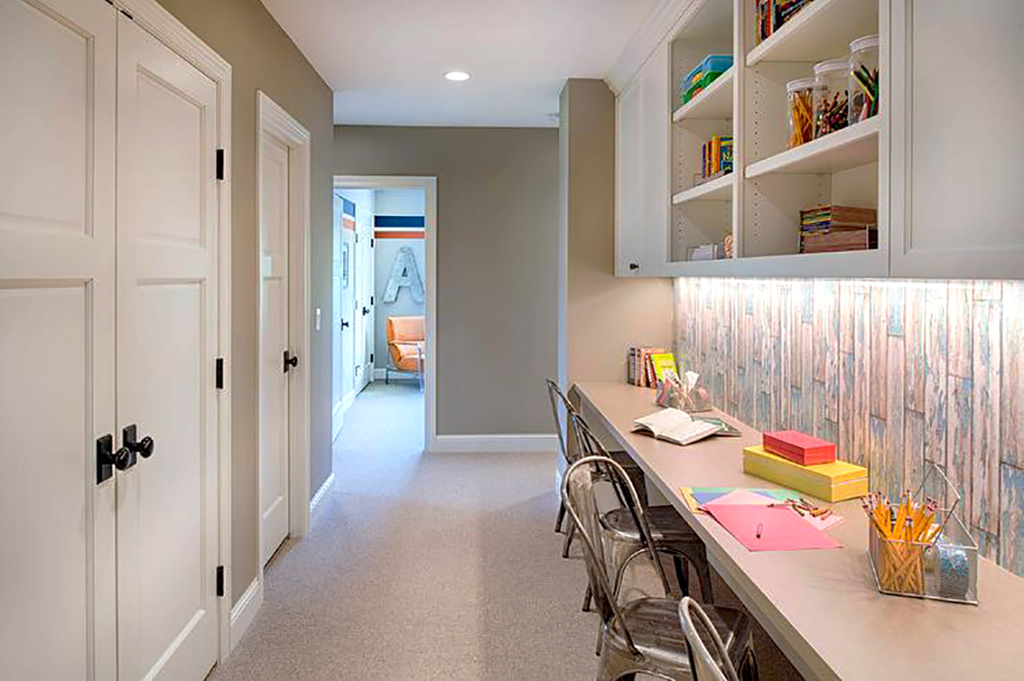 #5 - Stair Landing or Loft
We love this nifty piece of furniture that sits at the top of a stair landing at one of our listings. The space is just big enough to have the desk and chair (pictured left), that easily converts into a full-size bed (pictured right). The best part is that you don't even have to stow away everything on the desk to make the transition.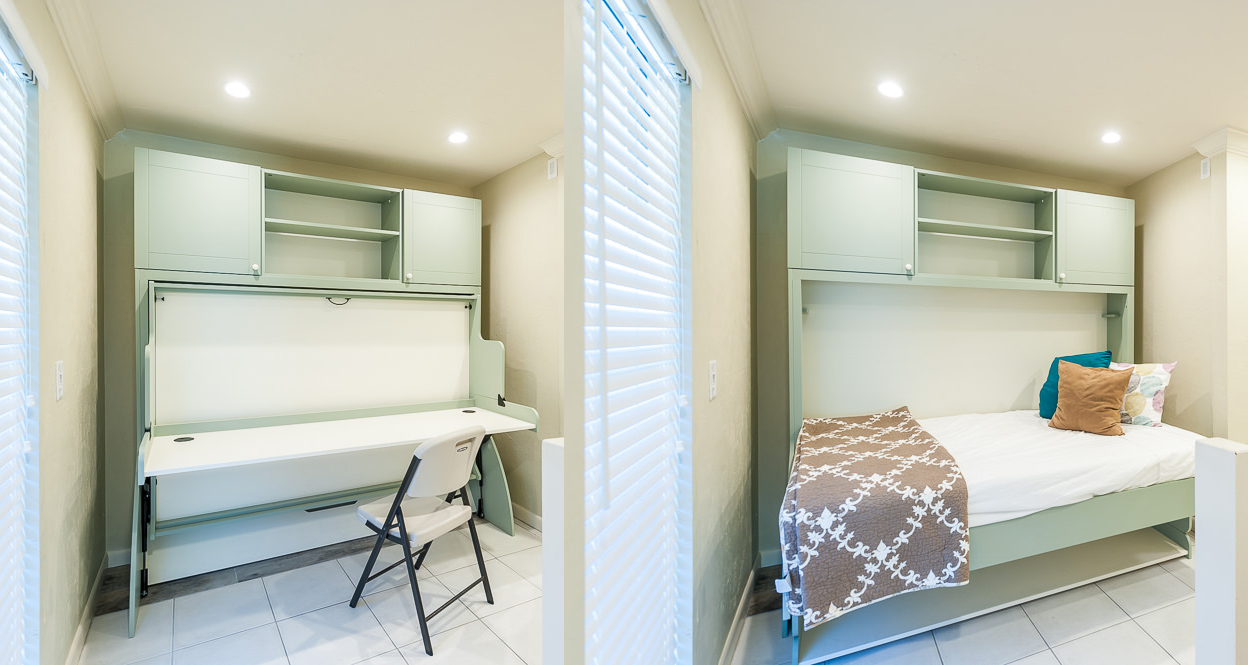 #6 - Garage Workspace
Don't turn your nose up yet! Garages are not just manly workspaces for tools and cars. Some garages actually come with really convenient shelving already built-in. Upgrade the existing garage counter-top with nice butcher-block style wood, or another hard surface of your choice. Bring in a metallic lamp and chair, and add a piece of patterned fabric on the wall to give the space a pop of color.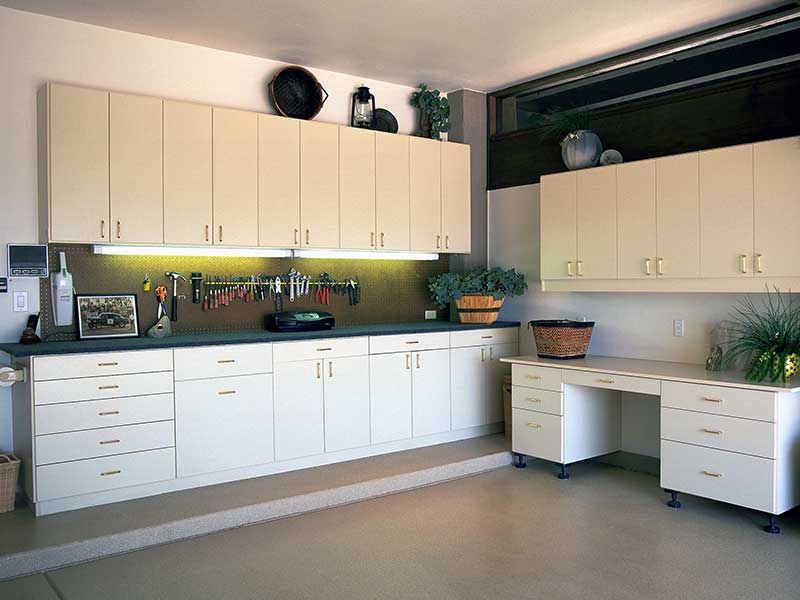 #7 - Moveable Workspace
If all else fails and you just cannot find the perfect space in your home, the moveable workspace is a great solution to having no desk at all. Buy a smaller stand-up desk on wheels that you can move about your home. Stack storage bins on top of your filing cabinet, and move it alongside the desk. Who says you have to stay in one space throughout the day?