2018 Sales Recap of SWFL Real Estate
Posted by James McCallion on Wednesday, January 30, 2019 at 11:15 AM
By James McCallion / January 30, 2019
Comment
We know you're anxious to see a sales recap for 2018, so without further ado, here are the number of properties sold in each zip code, along with the average sales price and median sales price for that zip code.

How do last year's stats compare to previous years? Don't worry, we've also included the same statistics for sales in 2017 so you can see what changed.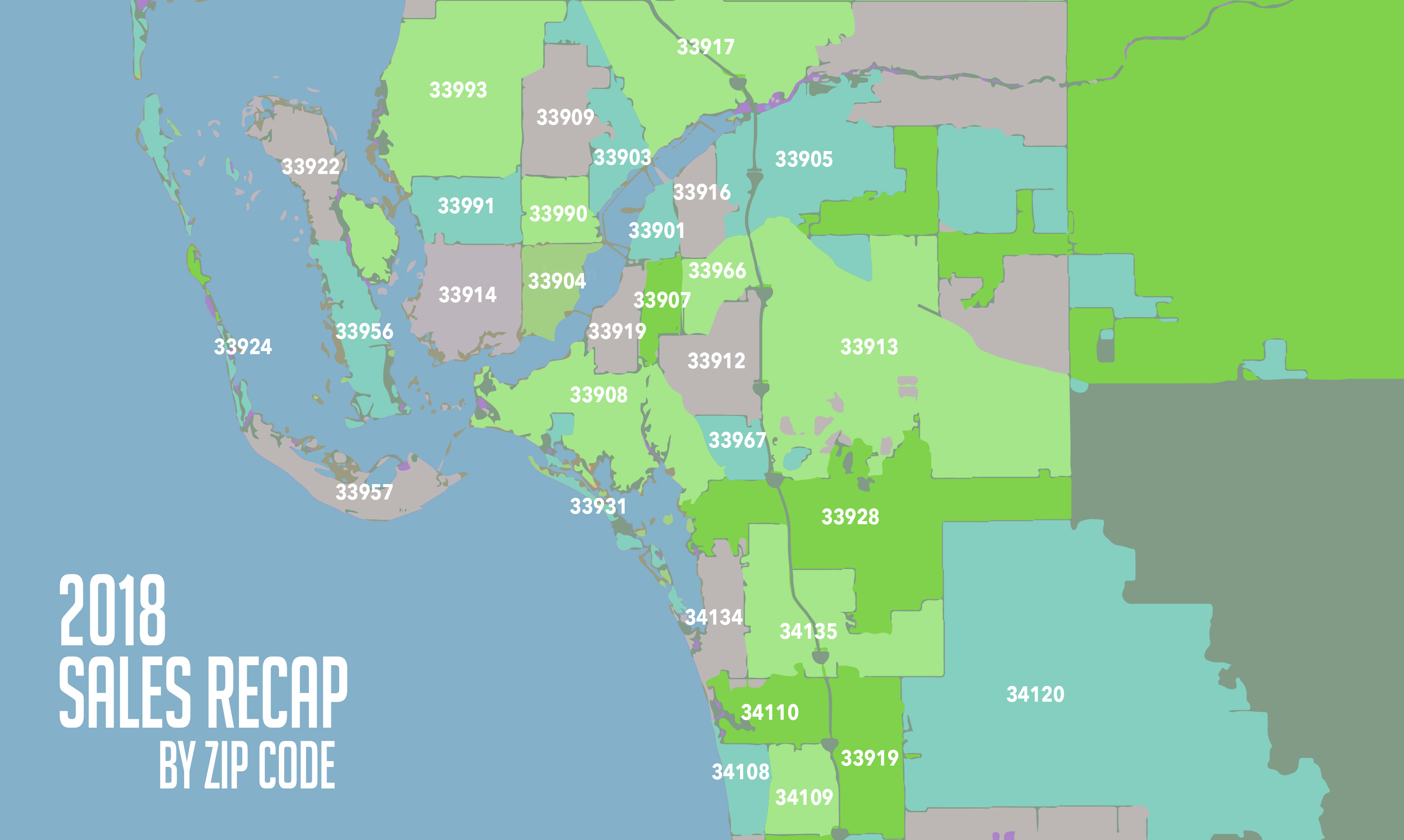 SWFL Sales in 2017 and 2018
FORT MYERS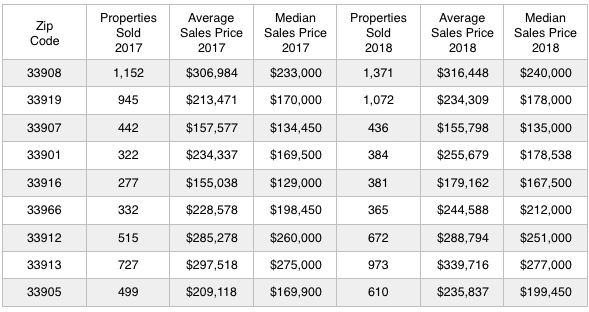 BONITA SPRINGS, NAPLES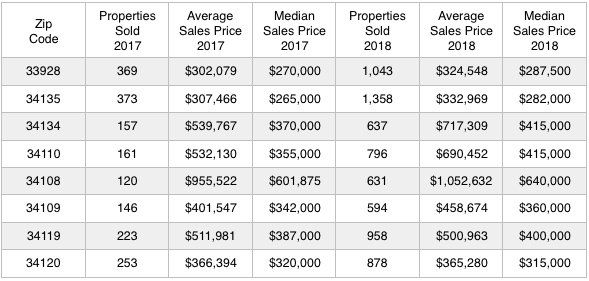 CAPE CORAL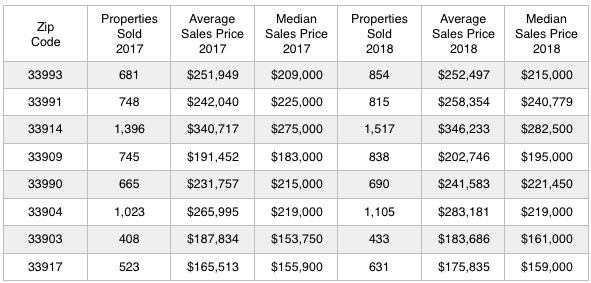 SANIBEL, CAPTIVA, FORT MYERS BEACH, PINE ISLAND

STATS TIP

Remember, the average price can be greatly affected by sales prices that are extremely high or low compared to the rest of the sales in that area. For example, if one property sold at $800k while the majority of the other properties sold between $300k-$400k, the average sales price will be skewed because of the $800k sale.

The median sales price, on the other hand, will cancel out extremely high or low sales prices, and simply select the middle number that can sometimes more accurately reflect a summary of the homes sold in the area.