7 Popular Fish of SWFL
Posted by James McCallion on Friday, February 8, 2019 at 10:59 AM
By James McCallion / February 8, 2019
1 Comment
Fishing is one of Southwest Florida's greatest attractions! I'm sure that comes to no surprise given our location on the Gulf of Mexico. Even if you are not an avid angler, the more time spent in SWFL the more curious you'll get about the number of unique fish found in our local waters.
Here's a list of fish commonly found in waters surrounding SWFL. Note, this is certainly not an extensive list, but a good look at the most sought-after fish in our area.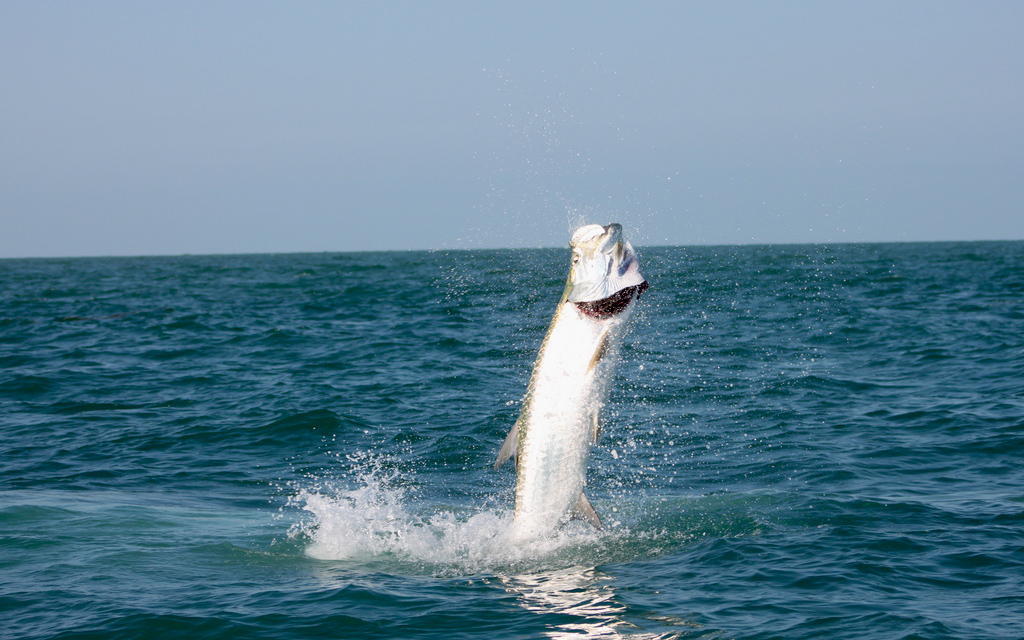 7 Popular Fish of SWFL
Grouper
Found on most menus in any SWFL seafood restaurant, the red grouper, and gag grouper are common in SWFL waters and good eatn'! The Goliath grouper, however, is usually caught just for sport, ranging up to 800lbs!
Click here to see the full Grouper species profiles on myfwc.com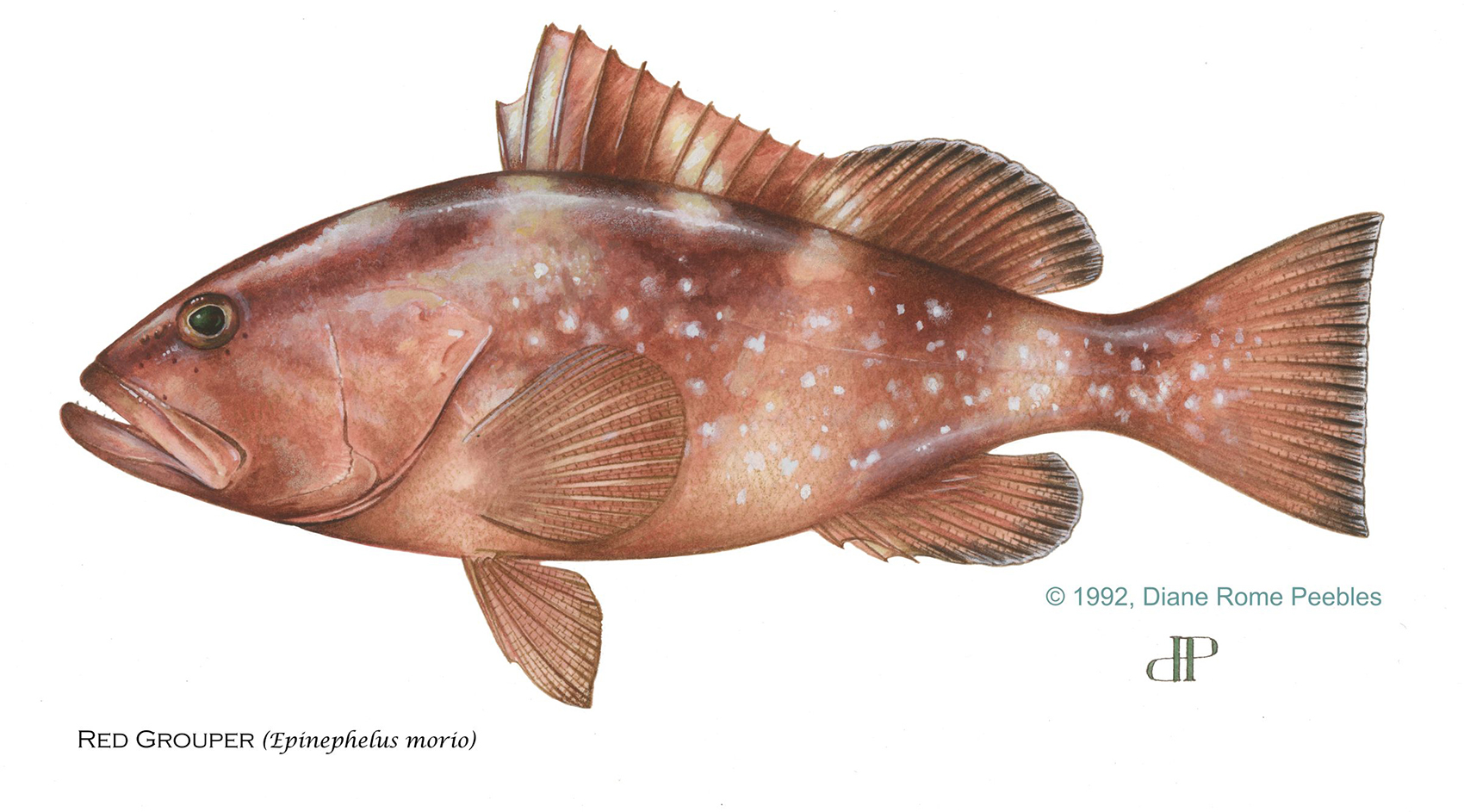 Snook
This popular game fish is known to put up a good fight and when caught, makes a tasty fillet. Most anglers agree its worth the trip offshore to try and hook a snook between April and September.
Click here to read the full Snook profile on myfwc.com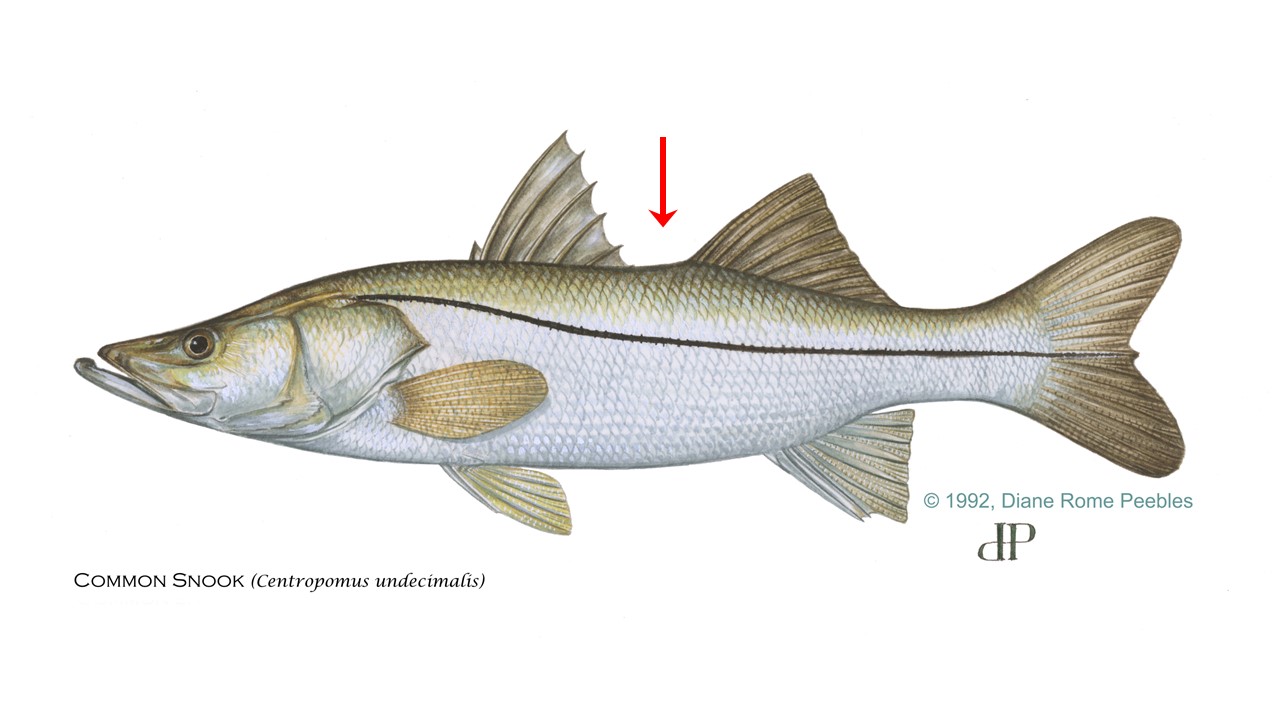 Tarpon
One of the most sought-after game fish, the long silver tarpon are an exciting catch for seasoned anglers but are not fished for the table. In fact, tarpons are catch and release only, and tend to migrate near the shore during the spring and summer, which is when our area hosts its annual "Ding" Darling and Doc Ford's Tarpon Tournament.
Click here to read the full Tarpon profile on myfwc.com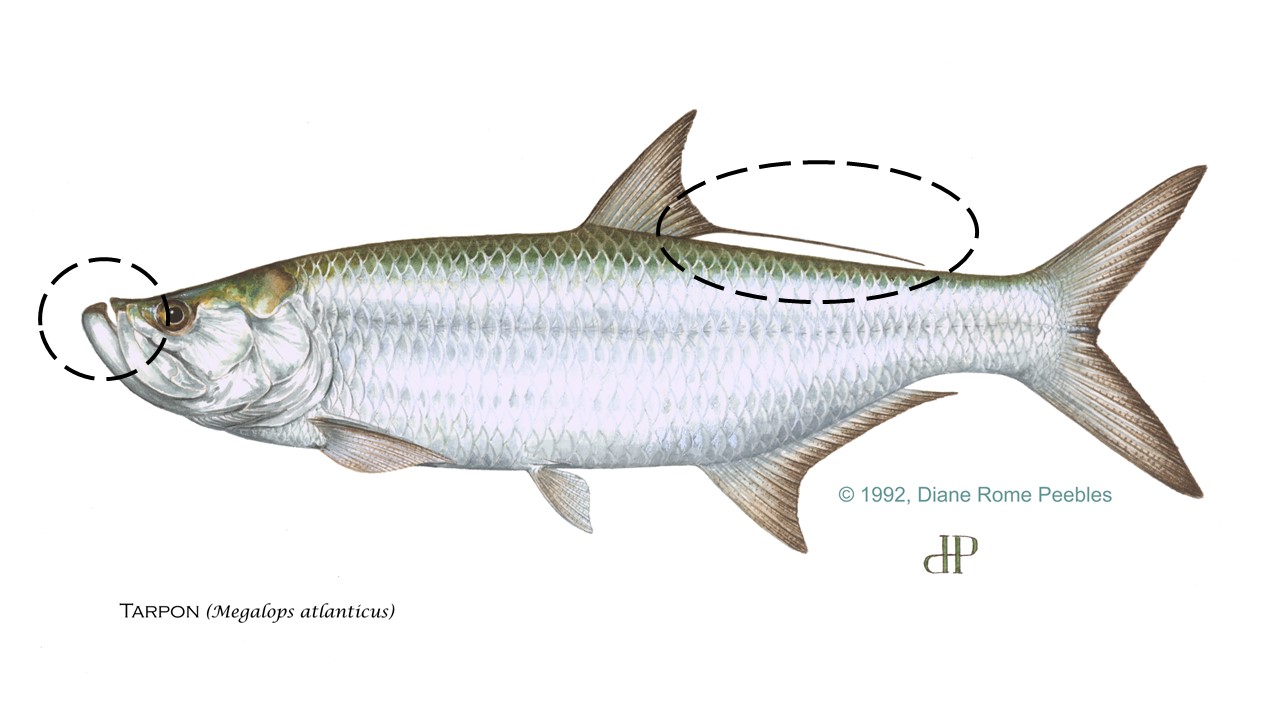 Yellowtail Amberjack
One of the strongest fish in the Gulf! Ranging from 20lbs-100lbs., the amberjack is fished offshore in deep water and are yet another exciting catch for any angler.
Click here to read the full Amberjack profile on myfwc.com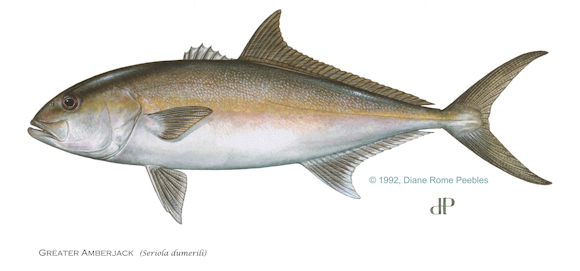 Snapper
Another fish of many species, the snappers found in local waters include mangrove, yellowtail, lane and mutton. Snappers can be fished year-round in SWFL, but tend to slow in the Summer.
Click here for more Snapper profiles on myfwc.com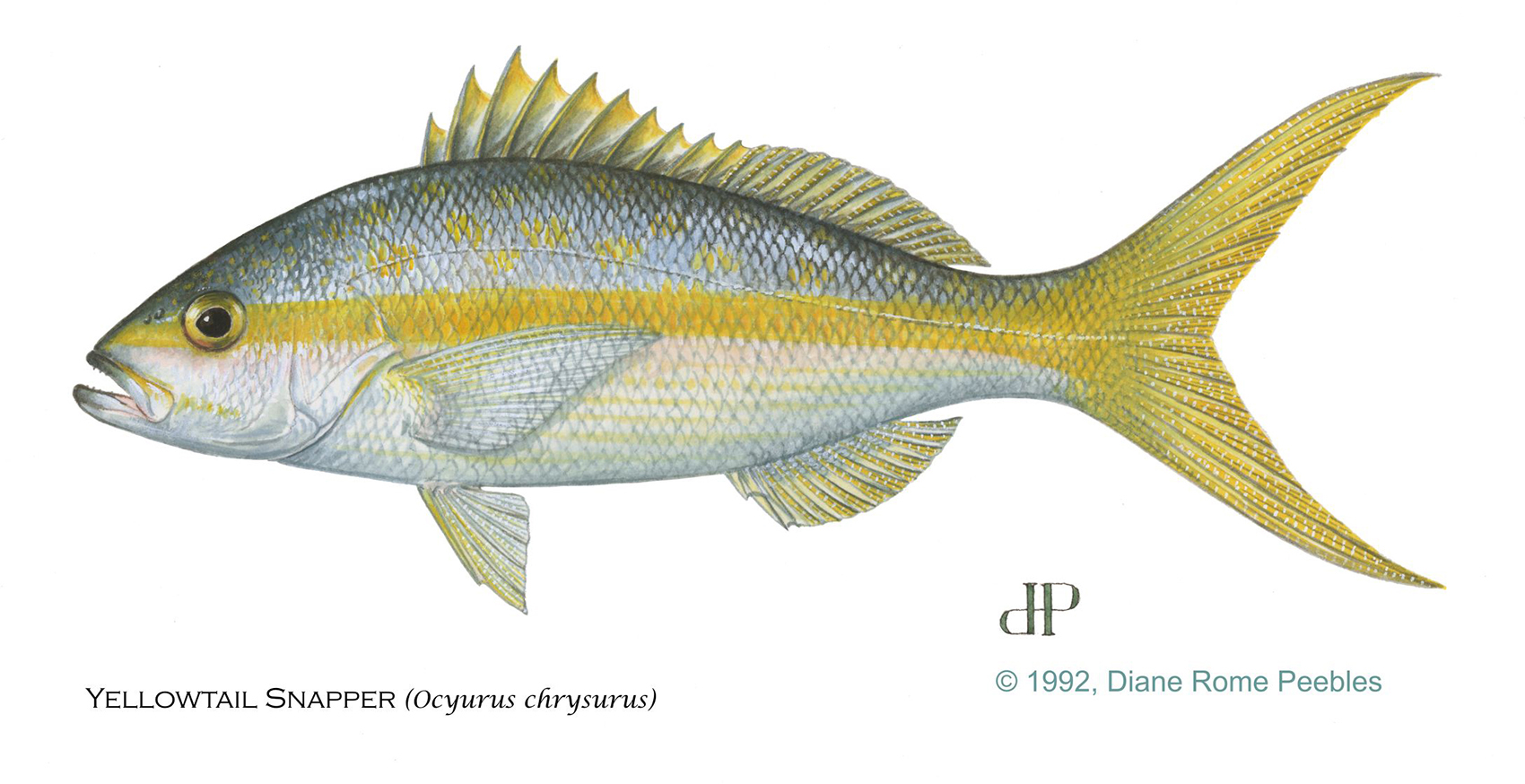 Mackerel
The King Mackerel, Spanish Mackerel, and Cero Mackerel can be fished in south Florida waters. Similar in size and shape, it's often difficult to tell the difference between these three mackerel fish, which are usually found following a school of baitfish during migratory seasons.
Click here to see the full Mackerel species profiles on myfwc.com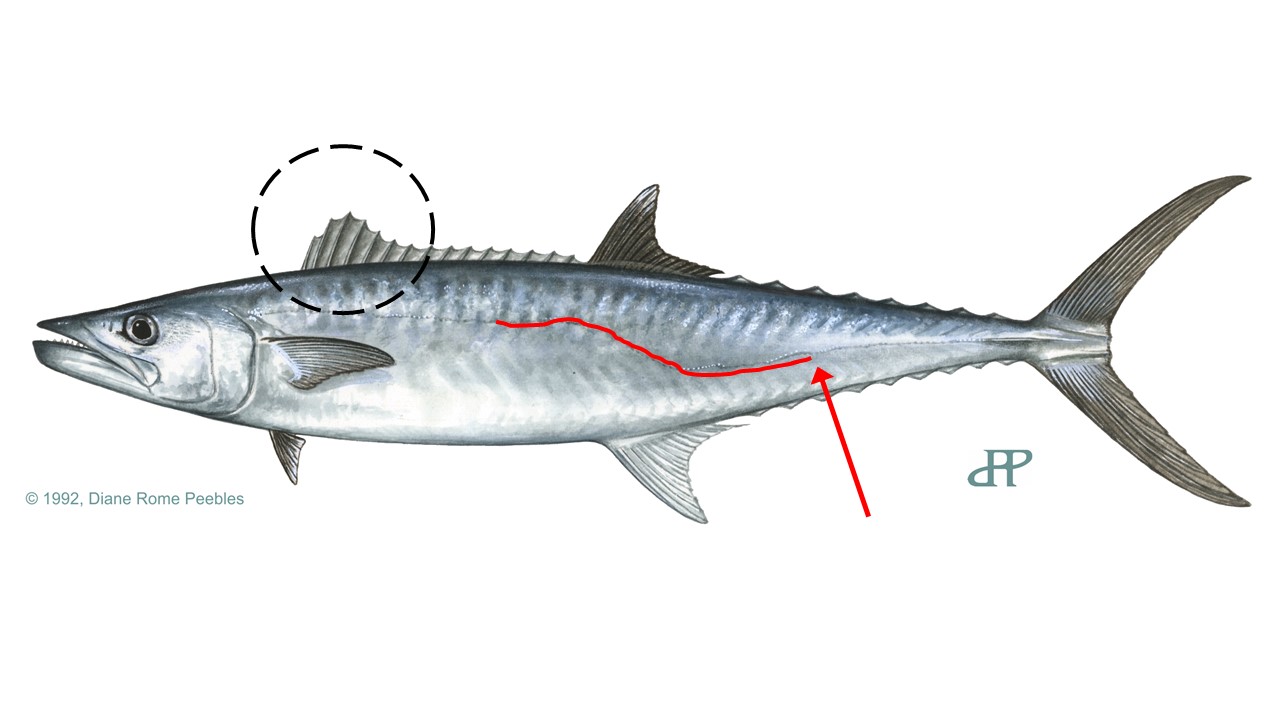 Cobia
Another migratory fish, the cobia fish put up a good fight for anglers of all experience levels. They also make great tasting fillets!