9 Bucket-List SWFL Activities
Posted by James McCallion on Friday, November 2, 2018 at 9:41 AM
By James McCallion / November 2, 2018
Comment
There's lots to do here in Southwest Florida! For those looking to retire here, or even those who vacation here every year, we thought you might enjoy a "SWFL Bucket List" with some of the area's MUST DO activities.
Maybe you've already crossed some of these off your list, but hopefully there are a few you can add to it!
1.) Explore the "Upper Islands" by boat. - You've probably heard of Cayo Costa and Cabbage Key, but have you seen it for yourself? These remote islands are miniature get-aways, only accessible by boat or small propeller planes.
Click here to learn more about the Upper Islands from www.MyOldFlorida.com.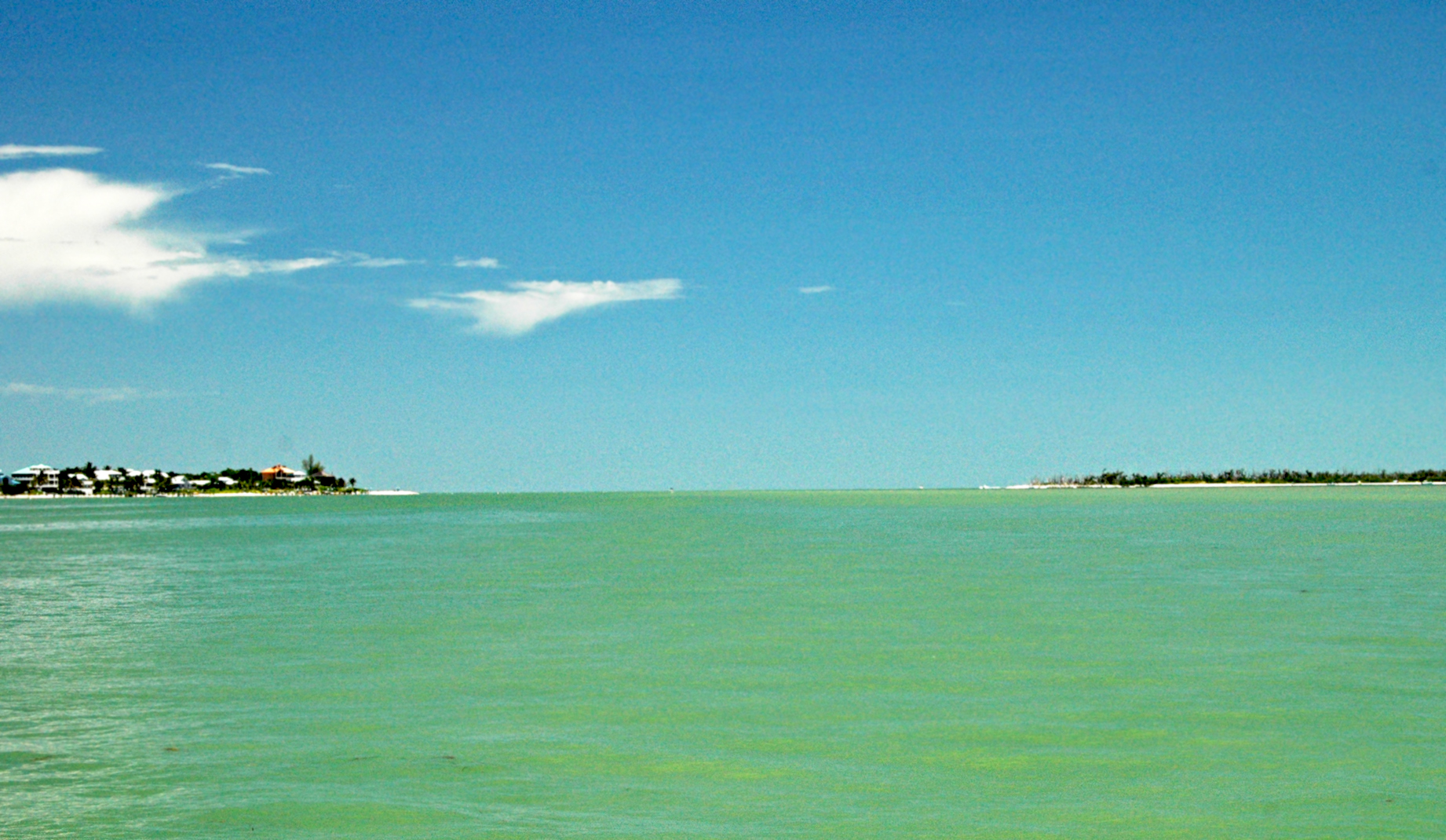 Captiva Pass, Photo Courtesy of James St. John Flickr Page
2.) Brave the Everglades via fan boat! - What better way to embrace the area than to experience the wet-land preserves that make up 1.5-million acres of Florida's southern tip? Take a guided tour by airboat or swamp buggy, and learn all about Florida's fascinating wildlife creatures.
Learn more about the Everglades from the National Park Service.
3.) Take them out to the ballgame. - Your family is sure to enjoy the sights and sounds of America's favorite pastime. Fort Myers is home to two MLB Spring-training teams, as well as the Fort Myers Miracle Minor League team.
Click here for more information on Hammond Stadium, home of the Minnisota Twins Spring Training and the hometown Fort Myers Miracle; and JetBlue Park, home of the Boston Redsox Spring Training.
4.) Shop Naples 5th Ave or 3rd Street South. - A great place for an afternoon stroll, Downtown Naples is lined with great shops and restaurants. Update your wardrobe with coastal prints and jewelry, and head to the beach for an unobstructed sunset into the Gulf of Mexico.
Find out what's happening at Naples 5th Ave South, and Naples 3rd Street South.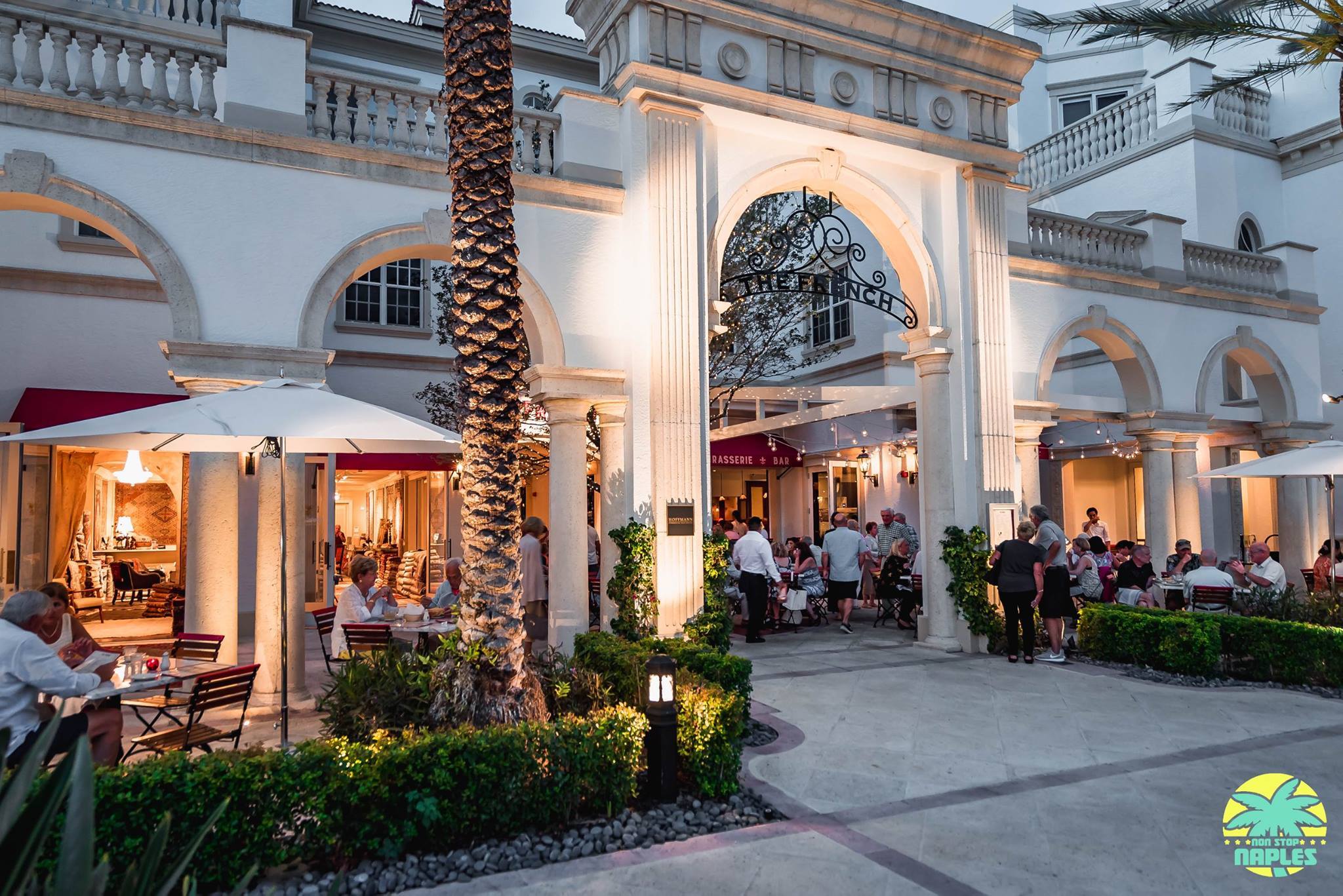 Naples 5th Ave South - Photo Courtesy of the Non-Stop Naples Facebook Page
5.) Catch the Key West Express. - Okay, so this isn't exactly "staying local," but it's a great option for locals wanting to experience Key West, without the headache of driving! The Key West Express leaves from Fort Myers Beach and Marco Island, and takes roughly 3 hours depending on which location you depart.
Learn more about the Key West Express here.
6.) Paddle the Blueway. - The Great Calusa Blueway is a 190-mile marked kayak trail winding through Lee County's coastal waters. Take on the trail one section at a time, and explore the bays and backwaters that attract so many visitors to Southwest Florida!
Click here to learn more about the Great Calusa Blueway.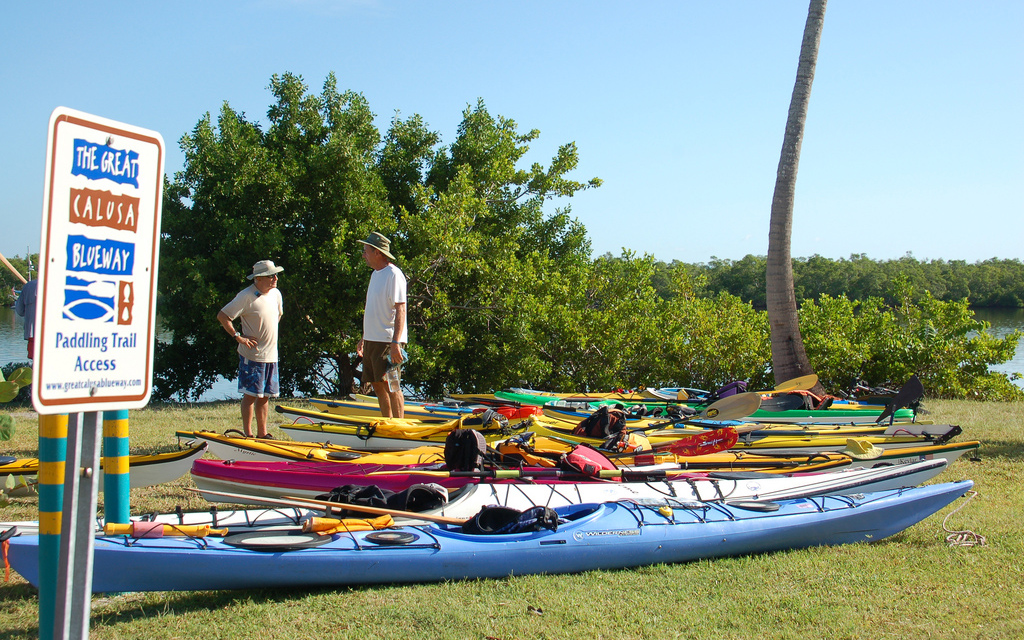 Blueway Launch Site - Photo courtesy of the Great Calusa Blueway Flickr Page
7.) Dine Downtown Cape Coral. - With a number of marina's along the Caloosahatchee River there are plenty of places to dine waterside. Come by car or boat, Tarpon Point Marina and Cape Harbour Marina are just two of the great places to stop after a day on the water.
8.) Groove to Downtown Fort Myers' Music Walk. - The River District Alliance of Fort Myers hosts an event almost every Friday Night. Take your pick between Art Walk, Music Walk, and Mystery Walk -- better yet, try each one. You can check out the events calendar here.
9.) Sail above the sea! - If you've always wanted to Parasail, but never actually committed, the beaches of Fort Myers and Bonita Springs are great places to do so. Glide over the Gulf waters as you take in the sights and sounds of the Southwest Florida coastline!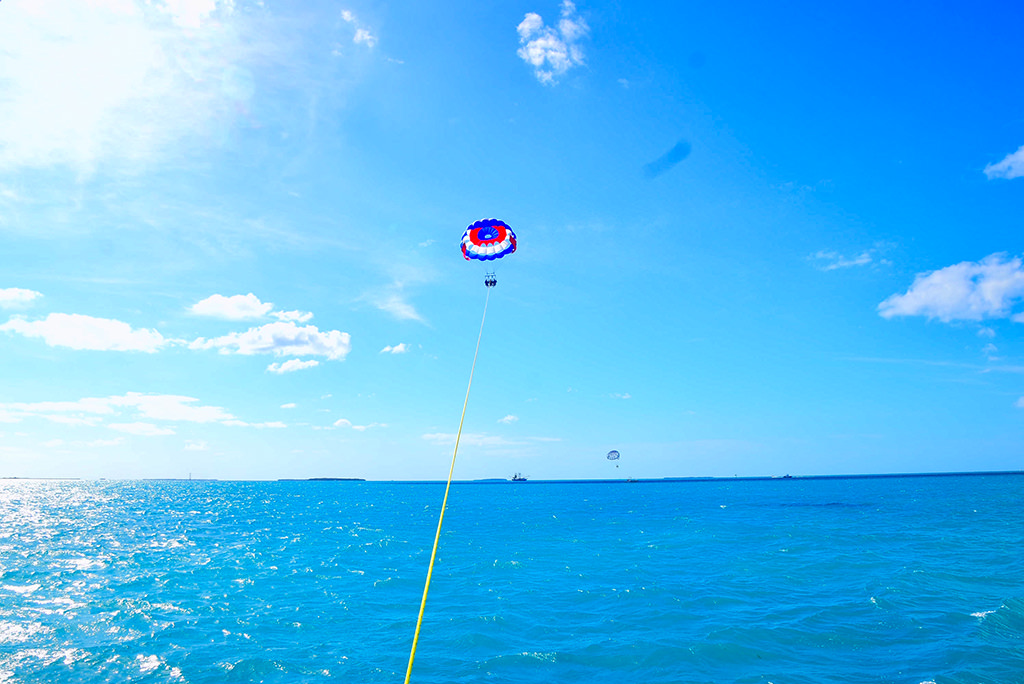 There's always an adventure waiting to happen here in Southwest Florida. So, let's get started!