A Sweet Staple of Southwest Florida
Posted by James McCallion on Friday, April 7, 2017 at 4:19 PM
By James McCallion / April 7, 2017
Comment
Love is ice cream for two! That's the slogan associated with Southwest Florida's popular "Love Boat Ice Cream" which has been serving homemade ice cream since 1967. Known for having more than 50 flavors to choose from, Love Boat has certainly become a staple of Fort Myers and Sanibel over the years, loved by both locals and vacationers alike!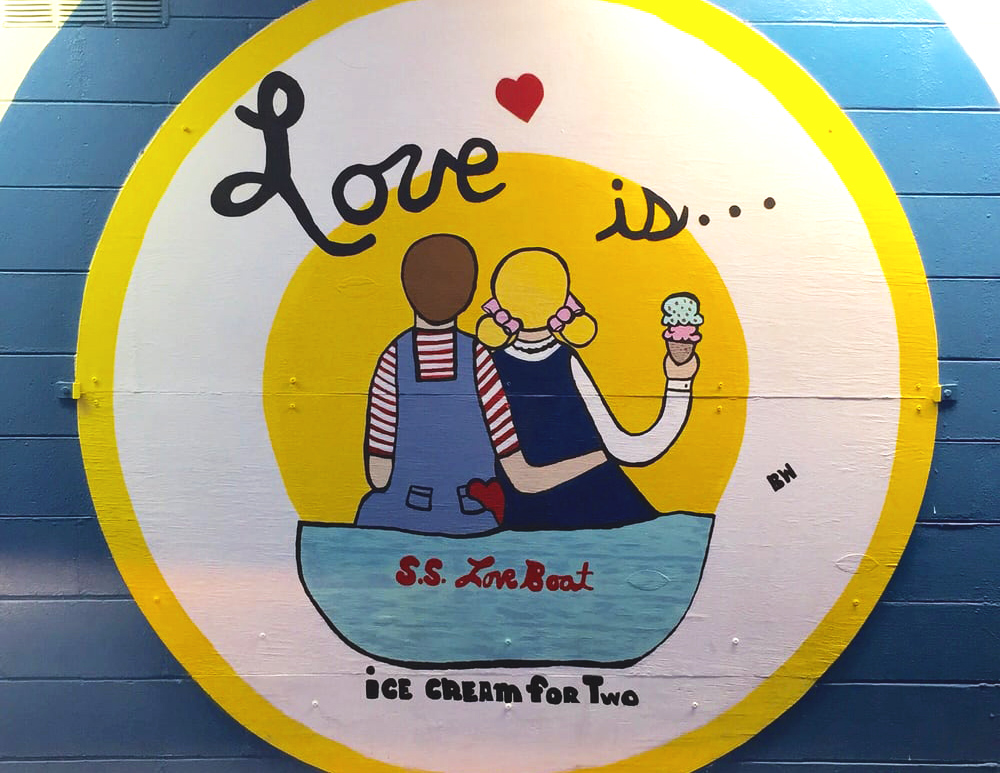 In fact, the store in Fort Myers is so popular that Love Boat recently built a new, larger location with more seating and expanded parking. Just a few blocks from its original location on San Carlos Boulevard, the new location broke ground in September 2016, and just opened in March 2017.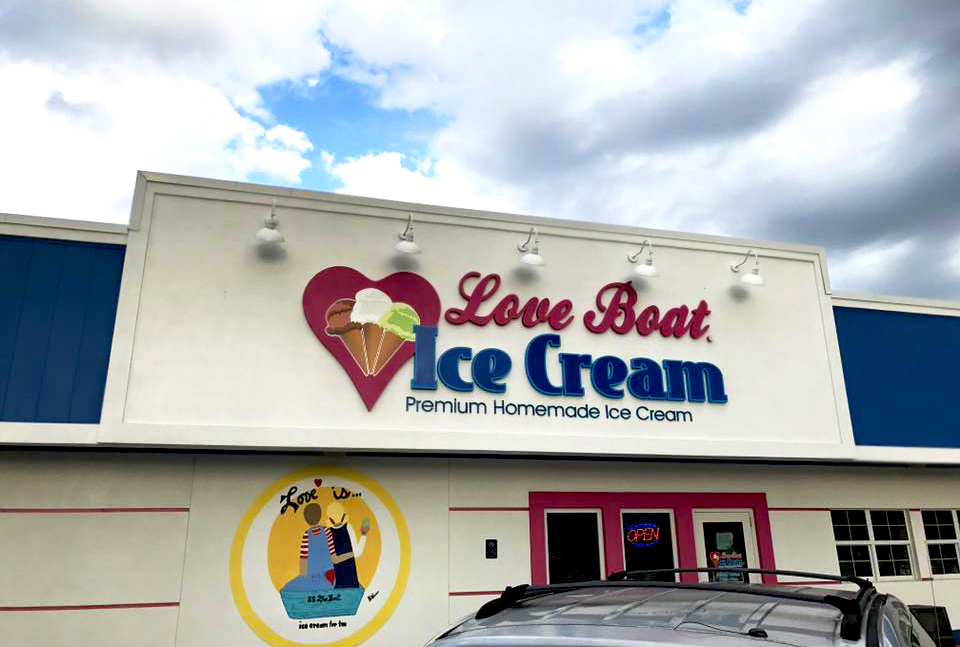 Love Boat owner, Brian Borst and his sister/store manager, Jenny Borst mentioned that while they are excited about the new location, they will indeed miss the original location and the history behind its 50-years of business. They explained that generations have been visiting that tiny building for years, but that they hope to carry over the same nostalgia in their new location.



A family favorite, Love Boat has options for everyone including sugar free and fat free varieties, sorbet, frozen yogurt, a handful of fun toppings, and of course, a plethora of flavors. The friendly staff members allow you to taste test a few flavors before selecting your favorite.

Warning: You will likely enjoy more than one flavor and will therefore be forced to visit again in the nearby future. It's very likely that the "nearby future" will likely mean — tomorrow!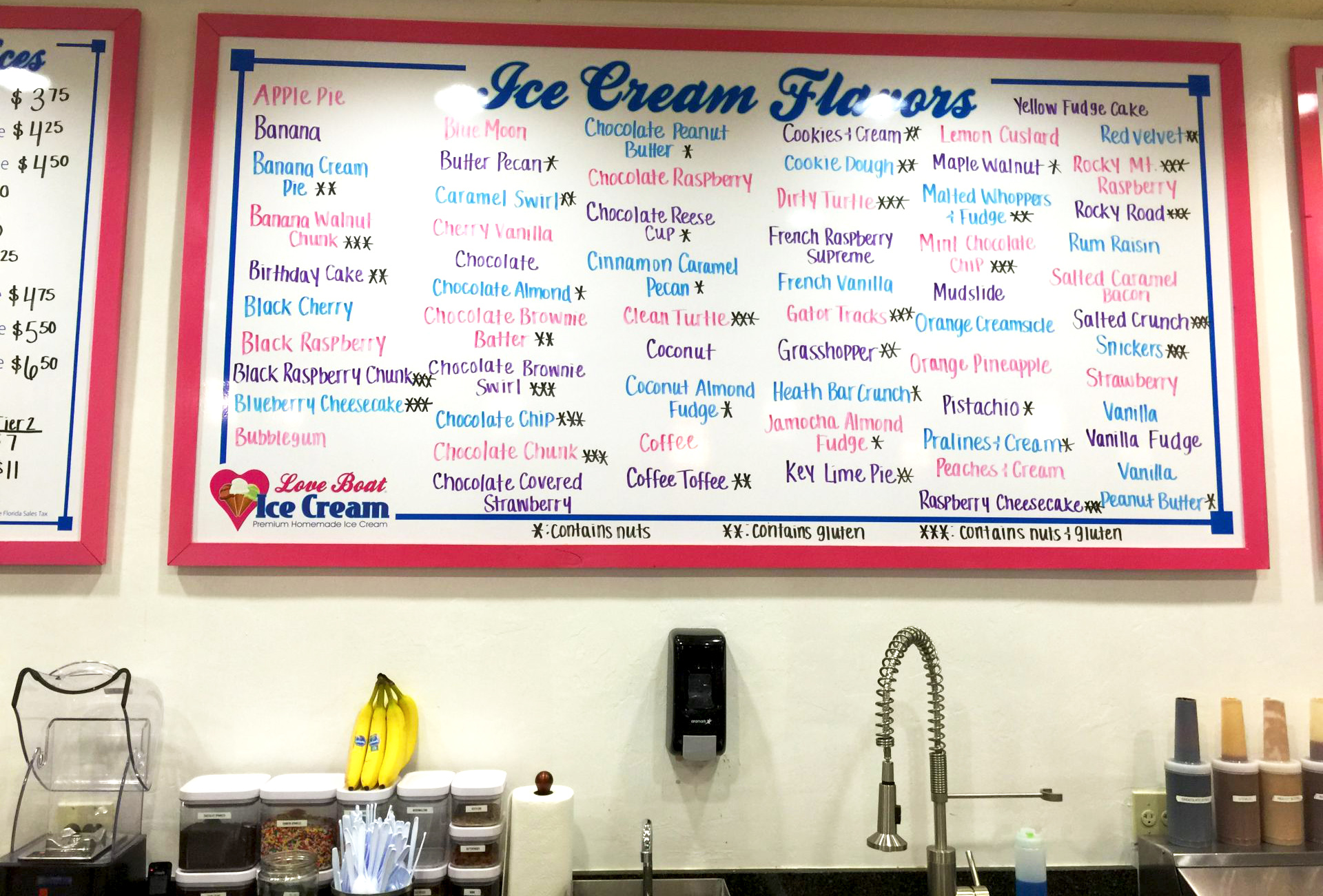 No worries if you over-stuff, the Sanibel location is in the Jerry's shopping plaza with plenty of stores to peruse as you walk-off some calories. Likewise, the new Fort Myers location has pedestrian-friendly sidewalks across the street or is only a short drive over to Times Square on Fort Myers Beach.
Love Boat makes all of its ice cream on-site, and has been doing so since 1967. The stores are a staple of the Southwest Florida community and often serve as a first job for local high school students. The Borst family are the shop's 7th owners in it's 50-year history, and Brian believes that it will remain in the family for years to come.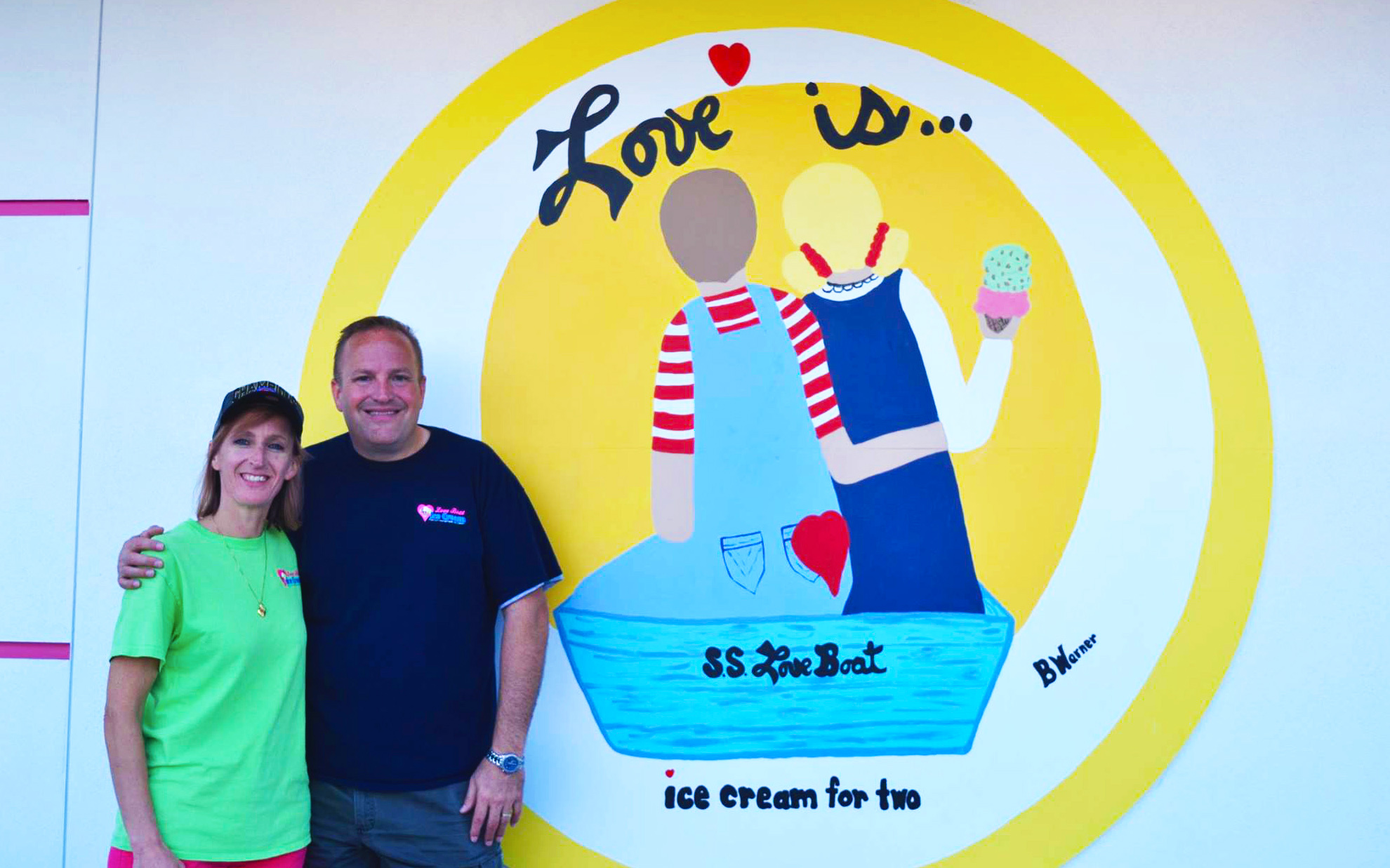 If you haven't been… what are you waiting for? The Sanibel store is open daily 10:00am-9:30pm, and the Fort Myers location opens daily from 11:00am-10:00pm.