Beach Traffic - It's All About The Timing
Posted by James McCallion on Wednesday, March 1, 2017 at 4:31 PM
By James McCallion / March 1, 2017
Comment
It's peak season! If you're here in Southwest Florida now or planning to visit in the next two months, you will quickly notice the number of cars on the road has increased.
As the weather gets colder up north, the streets get more crowded here, but that's a good thing! We are always happy to share our slice of paradise with snowbirds and vacationers from different parts of the country.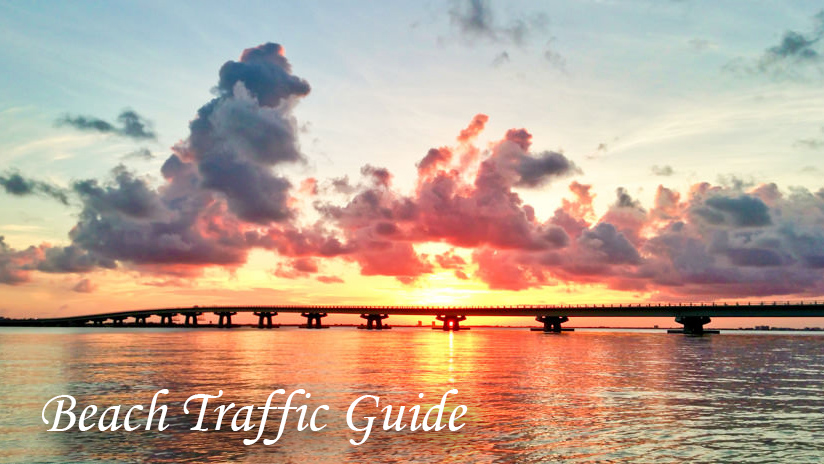 However, traffic can be a headache this time of year. We mean it when we say, "timing is everything!" To make everyone's life a little less stressful, we're sharing some helpful resources with you about navigating the roads to and from the beaches of Fort Myers and Sanibel Island.
Avoiding Traffic on Fort Myers Beach
Otherwise known as Estero Island, the town of Fort Myers Beach (FMB) is one of the popular beach destinations here in SWFL. Like most islands, however, FMB has one sandy two-lane street, Estero Blvd., that acts as the main artery for traffic. What's nice is that Estero Blvd. goes all the way from one end of the island to the other, therefore, creating a north exit into Fort Myers and a south exit into Bonita Springs.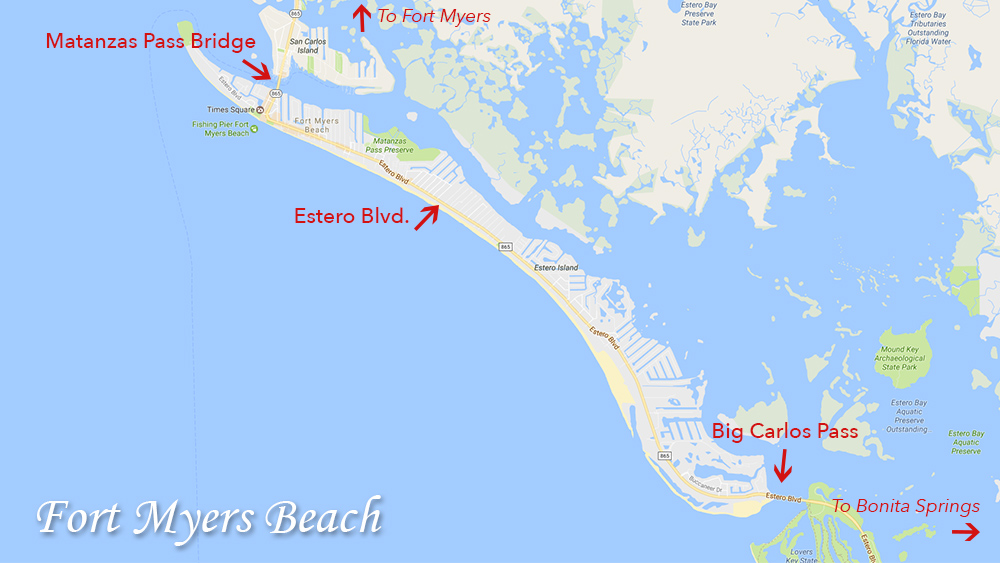 While there are two ways to get on and off the island, Fort Myers Beach still has its fair share of traffic jams during season. The good news is that they are fairly predicable! Aside from the construction taking place on Estero Blvd right now, most of the traffic jams occur from 9am-12noon as beachgoers are coming over the Matanzas Pass Bridge onto the island. The opposite is true for the afternoon/evening "rush hour" heading northbound off the island.
So how can you avoid sitting in traffic for 45+ minutes? Get an early jump start on the other beachgoers headed on island, that way you can leave the beach a littler sooner than most, and avoid traffic both ways. OR, you can always come with the crowd and choose to hang out to watch the sunset or have dinner on island. Usually by 7:00-7:30pm the traffic has died down, and it's smooth sailing getting back over the bridge.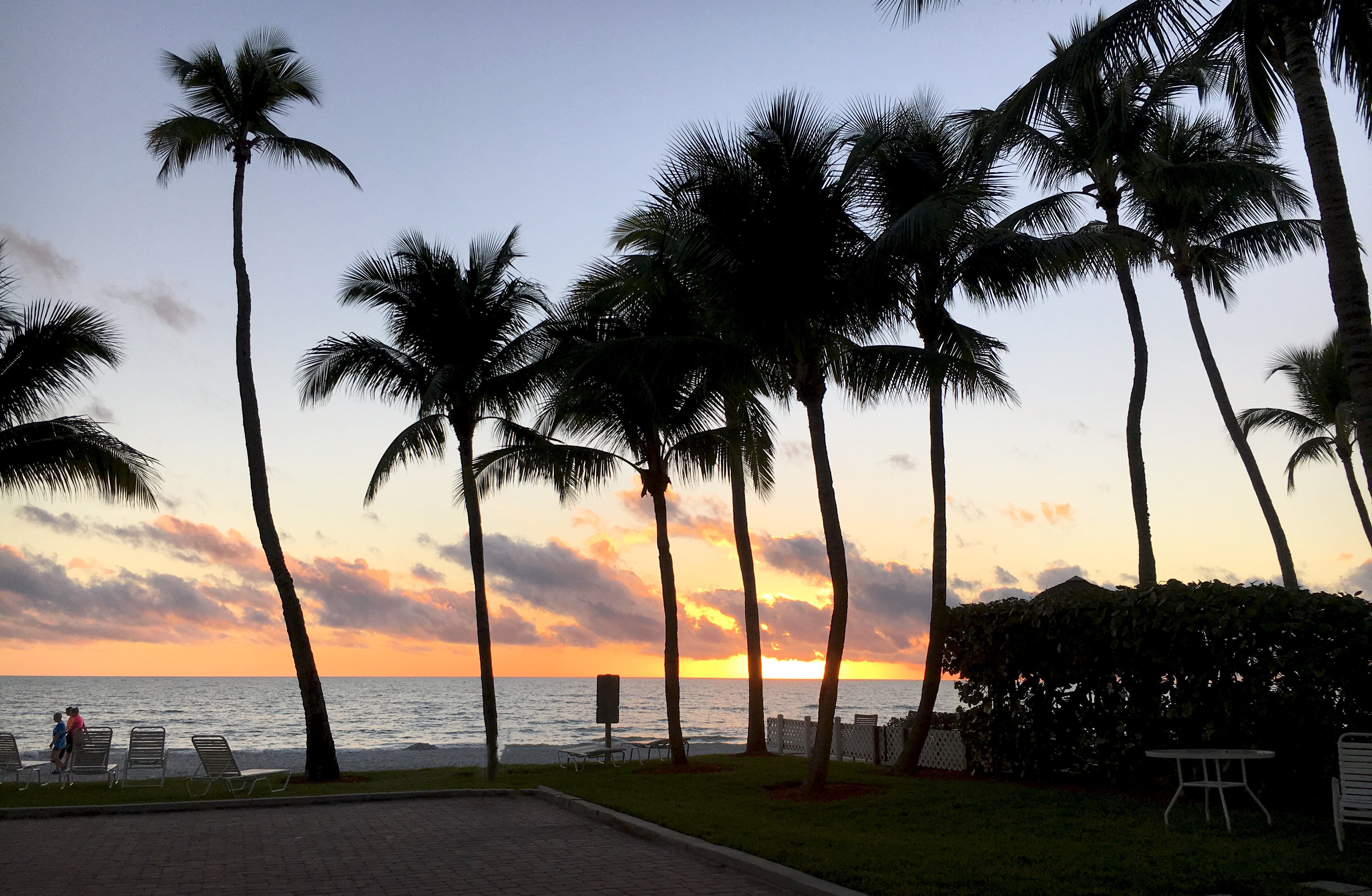 Avoiding Traffic on Sanibel Island
Similar to Fort Myer Beach, Sanibel Island gets a number of what we call "day-trippers" coming over the Causeway bridge. The only difference is that there is only one way on and off Sanibel Island and that is via the Sanibel Causeway. Periwinkle Way serves as the main artery for traffic flowing through Sanibel. However, there are a few side streets that allow you to skirt around the traffic when Periwinkle gets backed up.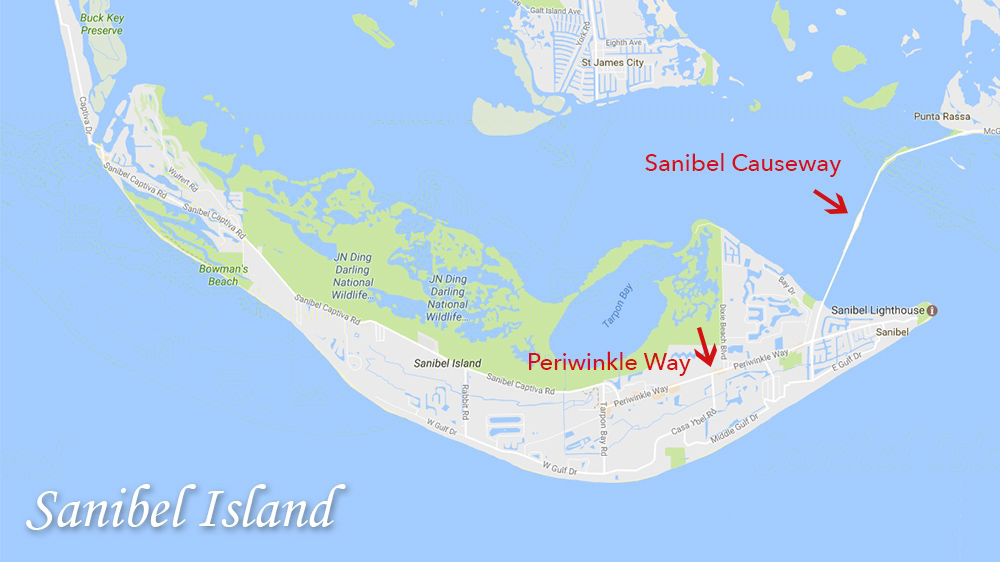 Just as the morning hours are busy getting over the bridge to FMB, the 9am-12noon timeframe usually causes congestion on the Sanibel Causeway. The good news is that there are a number of great breakfast spots on the island! So, come and indulge in a hand-made donut and cup of coffee before beginning your beach day!
And to avoid traffic in the afternoon, we suggest you hit some of the shops along Periwinkle Way. There are a number of good restaurants as well, and if you are feeling really adventurous, we suggest taking a ride through "Ding" Darling National Wildlife Refuge or even up to Captiva Island.
We should note that the City of Sanibel has actually installed traffic cameras in an effort to help travelers plan their routes and see the live traffic conditions at various points along Periwinkle Way. Click here to see the live traffic cameras.
We hope this helps alleviate some of the stress that can come with the beach traffic during our busy season here in SWFL. Remember, it's all about the timing. So relax, after all, you're on island time!