Before & After - Fabulous Fort Myers Home Makeover
Posted by Susan McCallion on Wednesday, May 23, 2018 at 2:28 PM
By Susan McCallion / May 23, 2018
Comment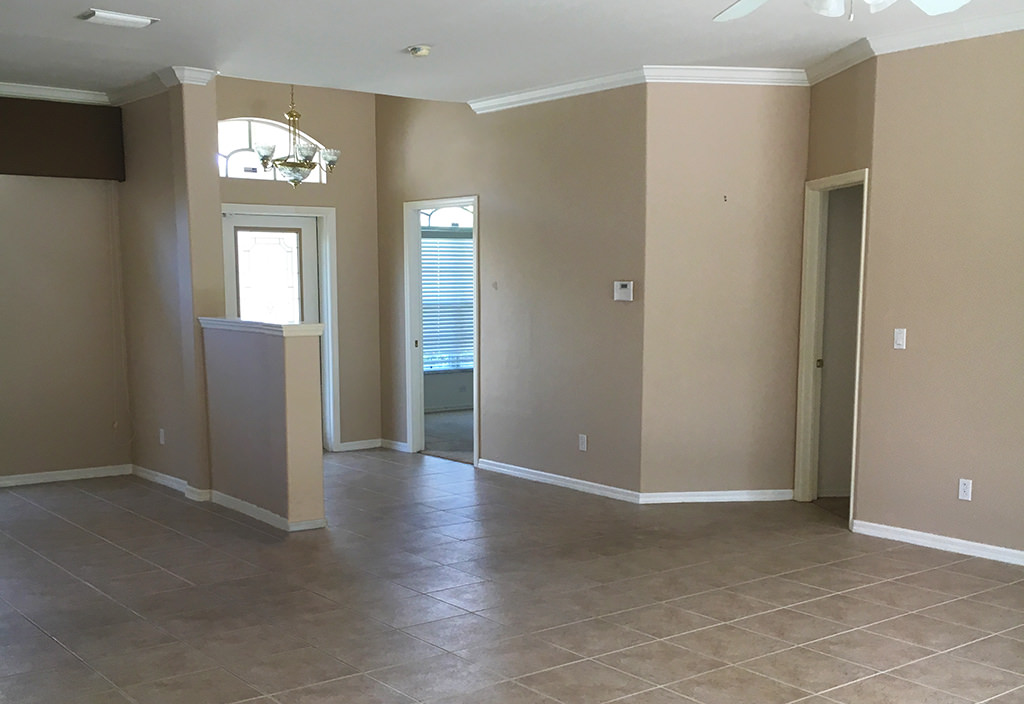 Does this look familiar? If you've walked through a few homes that are for sale here in Southwest Florida, you likely found one or two homes that look similar to the photo above.
We're not saying there's anything wrong with this look. In fact, it's more up-to-date than some of the older homes found in the Fort Myers metro area. We're just noting that the large, beige-colored tiles with white grout lines, tan walls and beige bedroom carpet is somewhat standard in newer homes here in Southwest Florida.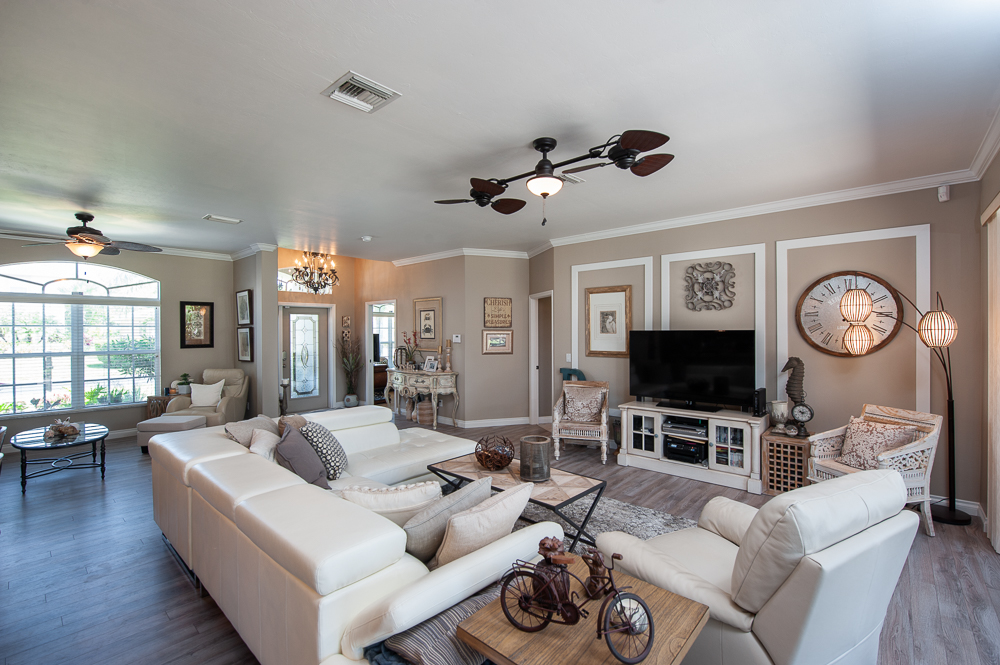 How's this for a change? Yes, this is the same home, with new floating laminate flooring, fresh paint, fabulous furnishings, new lighting, and trendy decor. Can you believe our clients did these renovations all by themselves with no help from an outside contractor?
Now, we must admit that the homeowners are very talented and experienced with renovations and remodeling, plus they have a fabulous eye for interior design. We are sharing their renovation images as inspiration for what you too can achieve in your Southwest Florida home!
Home Renovations - Before and After
The next time you walk through a home and it has a closed-in kitchen or bland bathrooms, just keep in mind the transformation that can occur with some creative remodeling. In this case, the homeowners opened up the kitchen and dining room to create a grand great room with visibility into the family room and back patio. Look at the difference it made!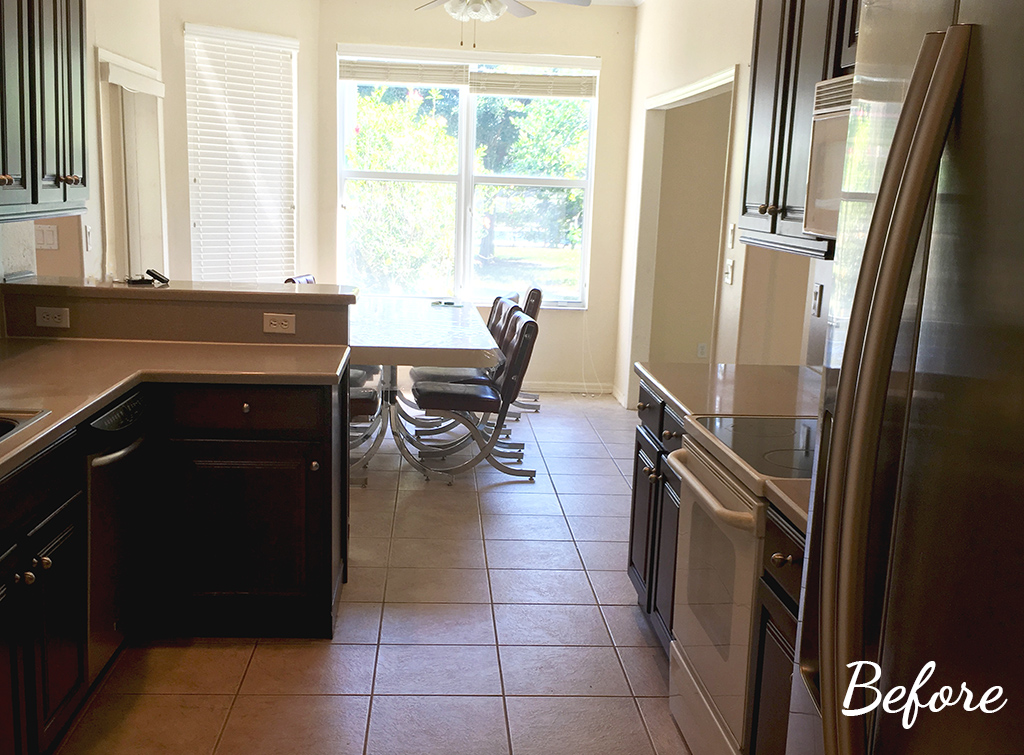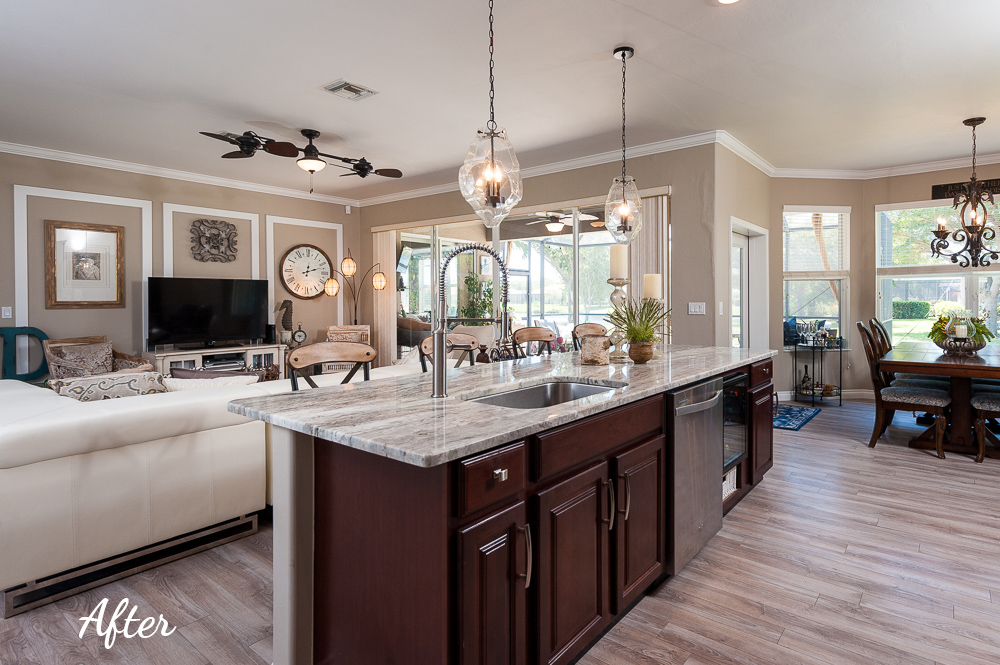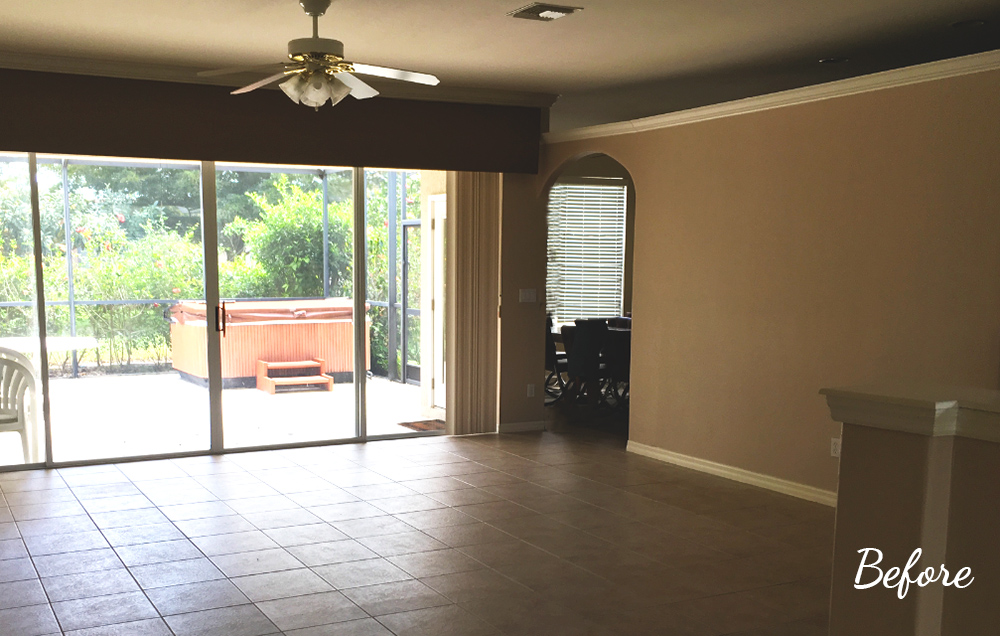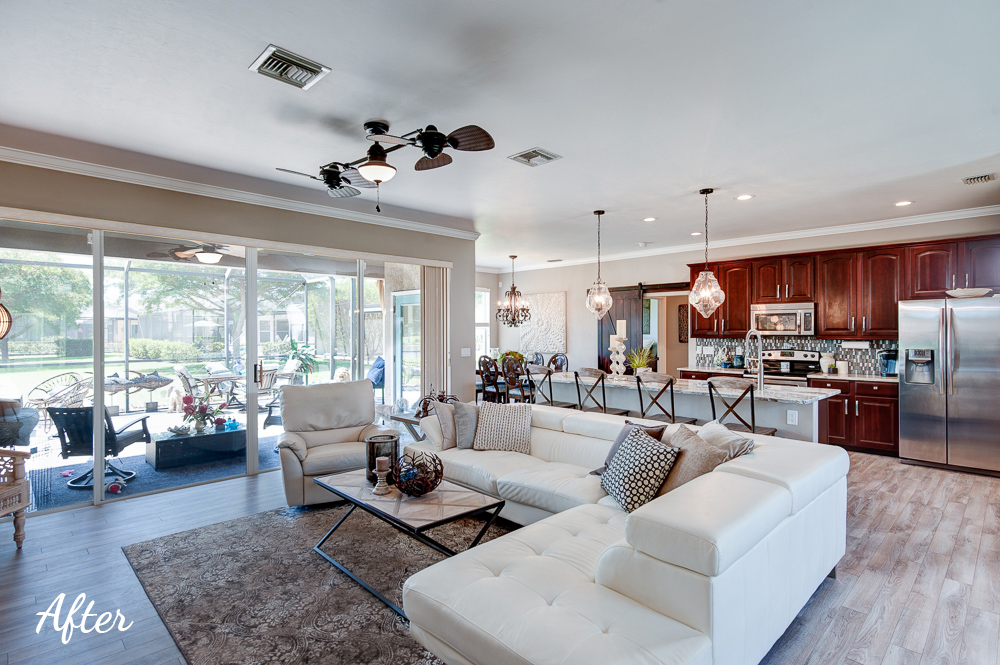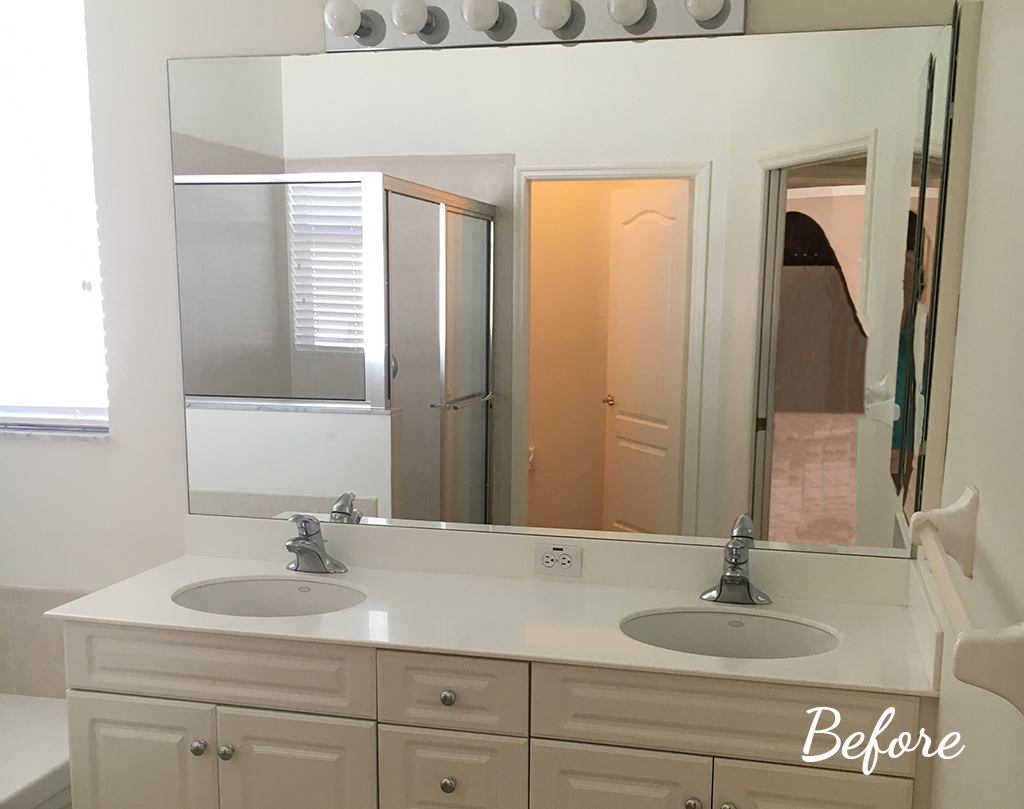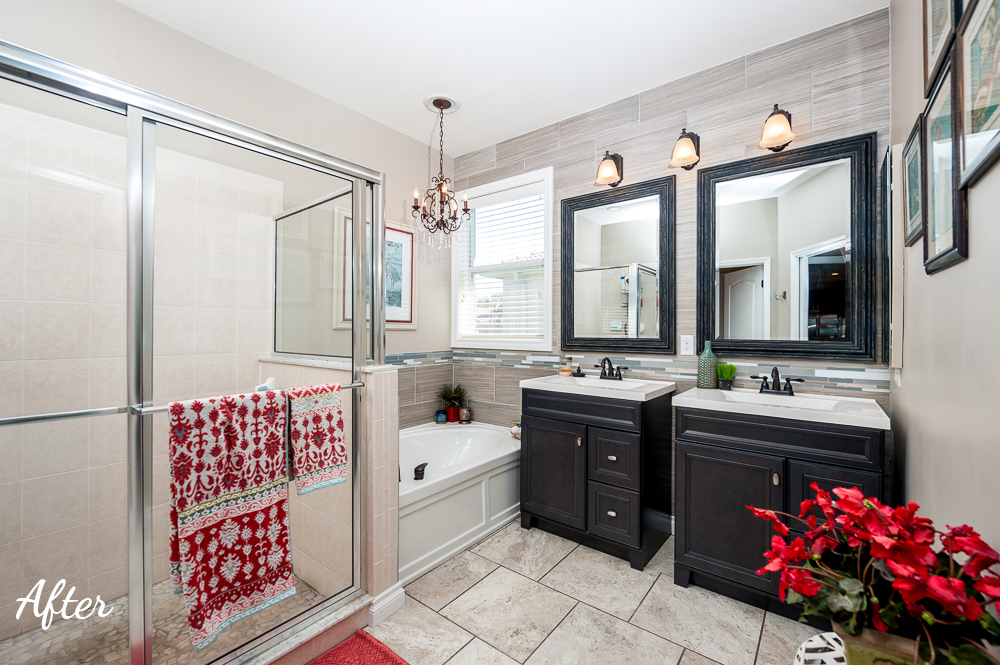 And the upgrades didn't stop at the door, the homeowners also spruced up the exterior with new paint, lush landscaping, new patio furnishings, and a beautiful outdoor ceiling fan. Look how inviting it made this screened-in patio? Clearing the view of the lake was a major upgrade, creating a scenic focal point from the dining room table and living room sofa.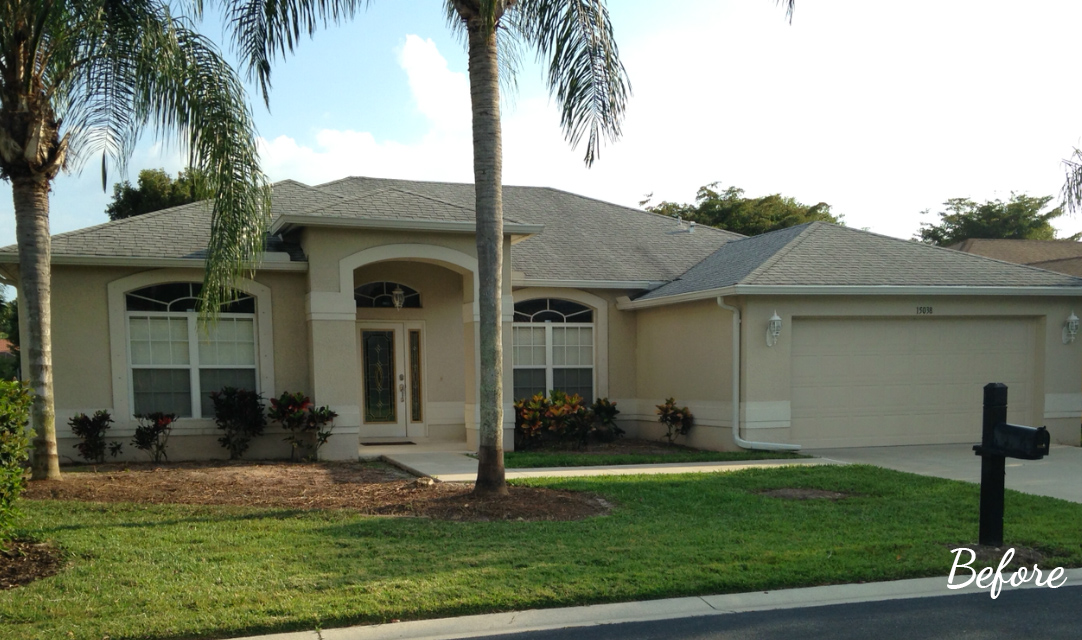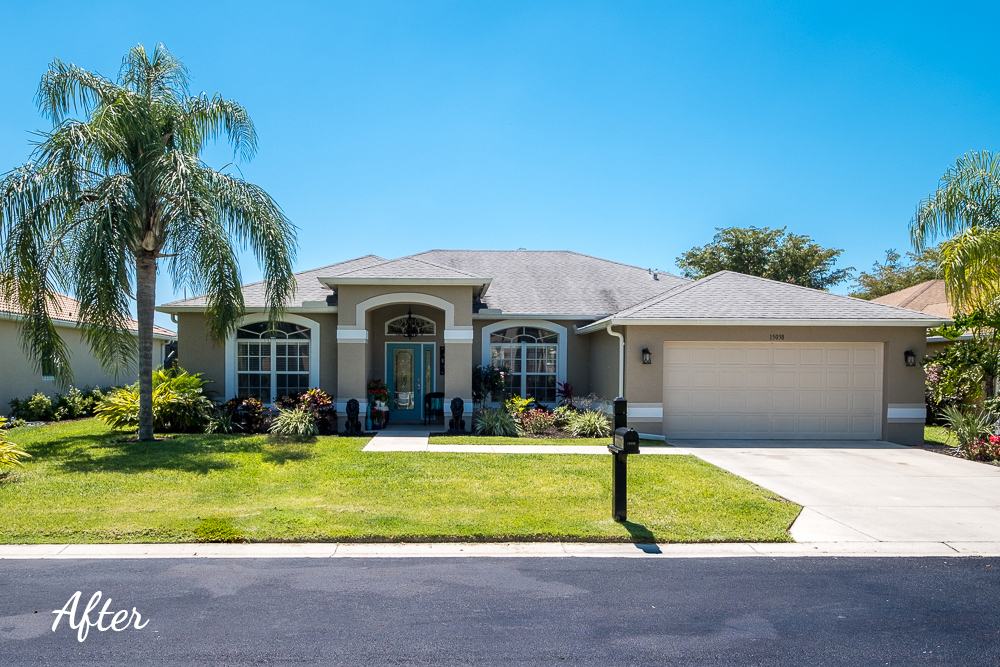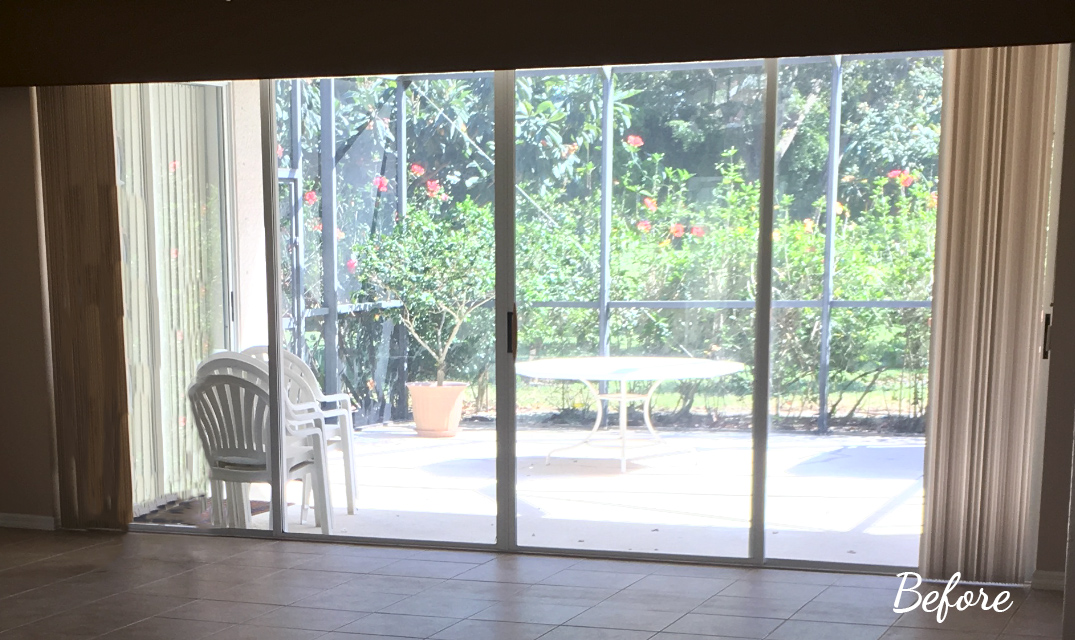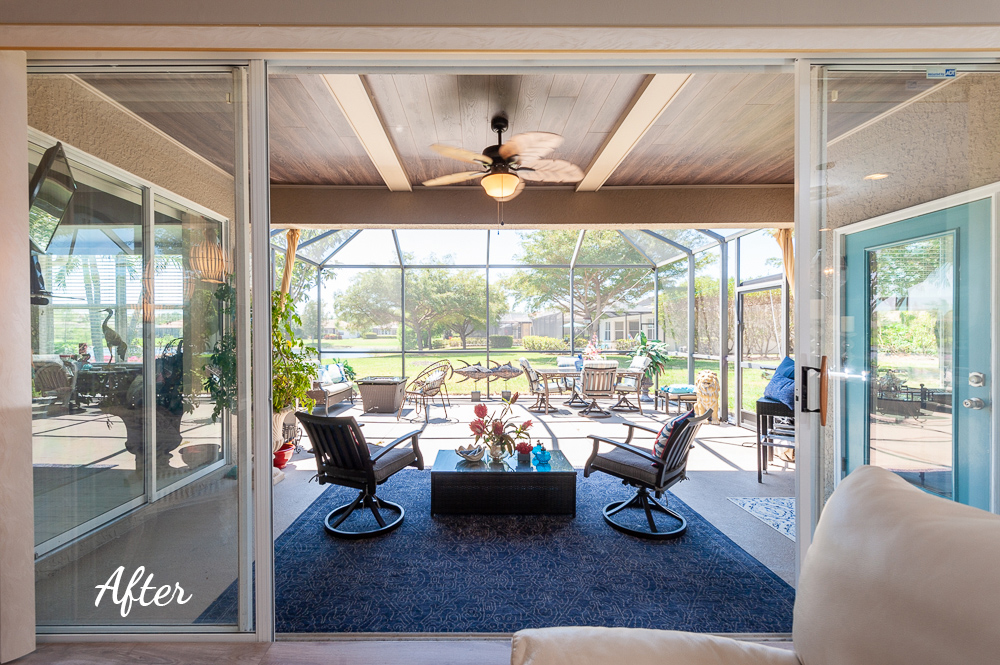 Hats off to these hard-working homeowners who transformed their nice, newly purchased home into a Pinterest-worthy collection of living spaces, each with its own character and personality.