8 Tips For Buying A Hurricane-Damaged Home
Posted by Susan McCallion on Tuesday, May 2, 2023 at 4:01 PM
By Susan McCallion / May 2, 2023
Comment
Buying a hurricane-damaged home can be a risky investment, but it can also offer an opportunity to purchase a property at a lower price and potentially turn a profit if you are willing to put in the time and effort to restore it.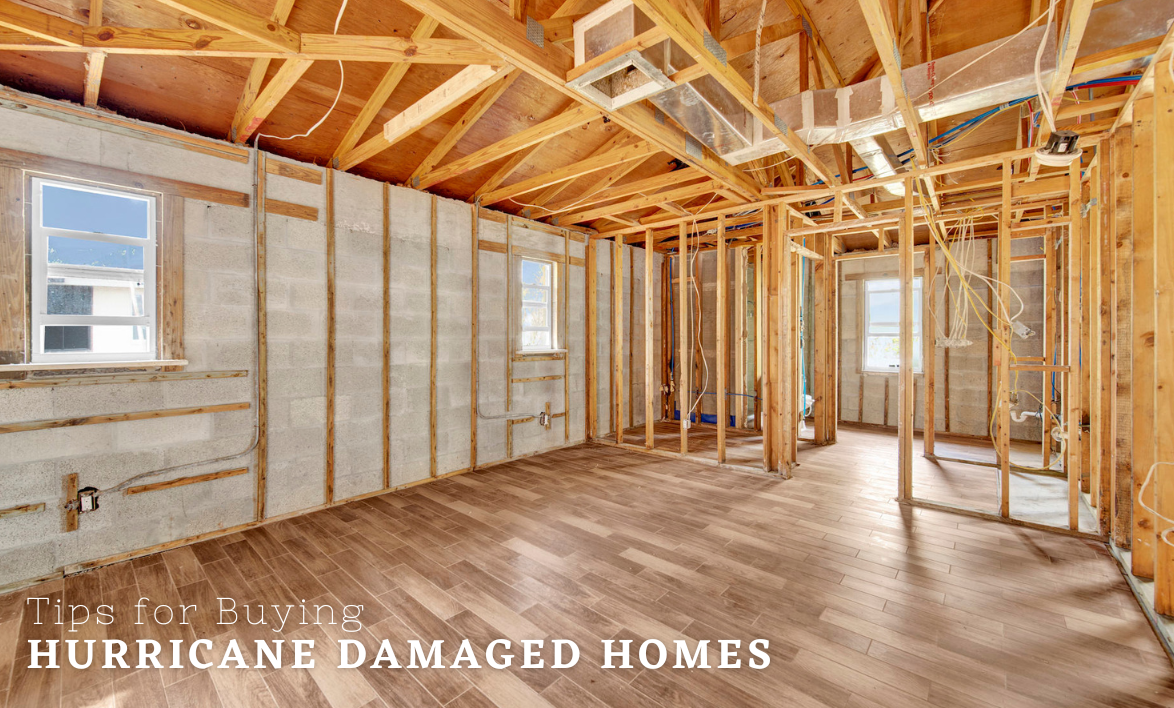 Here are some tips to keep in mind if you are considering buying a hurricane-damaged home:
Get a professional inspection: Hire a local inspector who has experience with this type of property. Depending on the home's condition, you might not be able to obtain a full 4-point inspection, however, your local inspection company will be able to provide information on what inspections can be performed based on the property's condition.

Get professional repair quotes: While your Realtor or inspector might be able to provide ballpark figures for renovation costs, if you are investing your time and money into a hurricane-damaged home, you will want to receive actual project quotes from local professionals. This will help you determine if the home is worth the investment and if you can afford the repairs.

Check for insurance coverage: Find out if the homeowner's insurance policy covers the damage caused by the hurricane. Do they plan to use any insurance money to make improvements to the property before selling? And most importantly, do they have any open insurance claims?

Will it flood again?: Homes in flood-prone areas may be more costly to repair and may have a higher risk of future damage. Consider the home's location carefully, and also the cost to better protect the home from future flooding.

Forgotten costs: When calculating the cost of repairs and renovations, be sure to factor in the cost of any necessary permits, inspections, and upgrades required by local building codes.

Connect with a reputable contractor: While many reputable contractors are booked for months, it's important to make contact now. Get on the list of a reputable contractor with experience in hurricane-damaged properties. Ask for their advice on how to not only renovate the property but also make the home more resilient to future storms.

Be patient: Restoring a hurricane-damaged home will require time and patience. Be prepared for unexpected delays and additional costs that may arise during the renovation process.

Have a contingency plan: Have a contingency plan in place in case the cost of repairs exceeds your budget or the renovation process takes longer than anticipated. This may include having additional funds on hand or being prepared to sell the property if necessary.
These are just a few tips that we hope shed light on the risks (and rewards!) associated with buying a hurricane-damaged home. More than ever it's important to have an experienced Realtor and team of industry experts on your side so that you can make an informed decision and avoid costly mistakes.