Dancing In The Streets
Posted by Susan McCallion on Saturday, February 13, 2016 at 3:53 PM
By Susan McCallion / February 13, 2016
Comment
There is music and dancing in the streets. We're talking about the Fort Myers Music Walk!

Tiffany from our office has been to a few Downtown Fort Myers events and she says the Music Walk is a good time for everyone - it's actually one of her favorite Downtown events!


What's the Music Walk?
If you haven't heard - The River District Alliance of Fort Myers hosts annual, monthly, and special events throughout the year, such a the Music Walk every third Friday, Art Walk every 1st Friday, and various others throughout the year.

"The streets are blocked off for foot-traffic only and local musicians choose spots along First Street usually between Ford's Garage and the Edison Theater of Hendry Street," Tiffany describes the event. Music artists young and old perform everything from country and rock n' roll, to jazz and blues. Some of these groups are really talented!"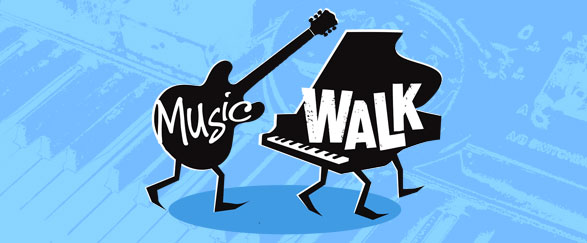 Who Perform's at Music Walk?
The Music Walk attracts a wide range of people, who come out to support the local artists as well as local businesses that stay open for these special events. Some come early to dine at one of the downtown restaurants, and others just come for music and drinks.

"We usually stop at Los Cabos for a tasty margarita, or grab a slice of Pizza from the Downtown House of Pizza," Tiffany says. "If we're early enough we'll walk a block down to the City of Fort Myers Yacht Basin to catch the sunset over the bridge and check out the boats docked at the marina," she shares.

While Tiffany loves walking around and hearing the variety of artists that came out that night, she told us that her favorite act is the 50's era cover band who sings a number of popular Elvis and Johnny Cash hits. "Sometimes we're the youngest ones there, twisting our hips with the crowd" she laughs, "but I love watching the older couples spin and dance to the music. It's a fun blast from the past and the artists put on a great show."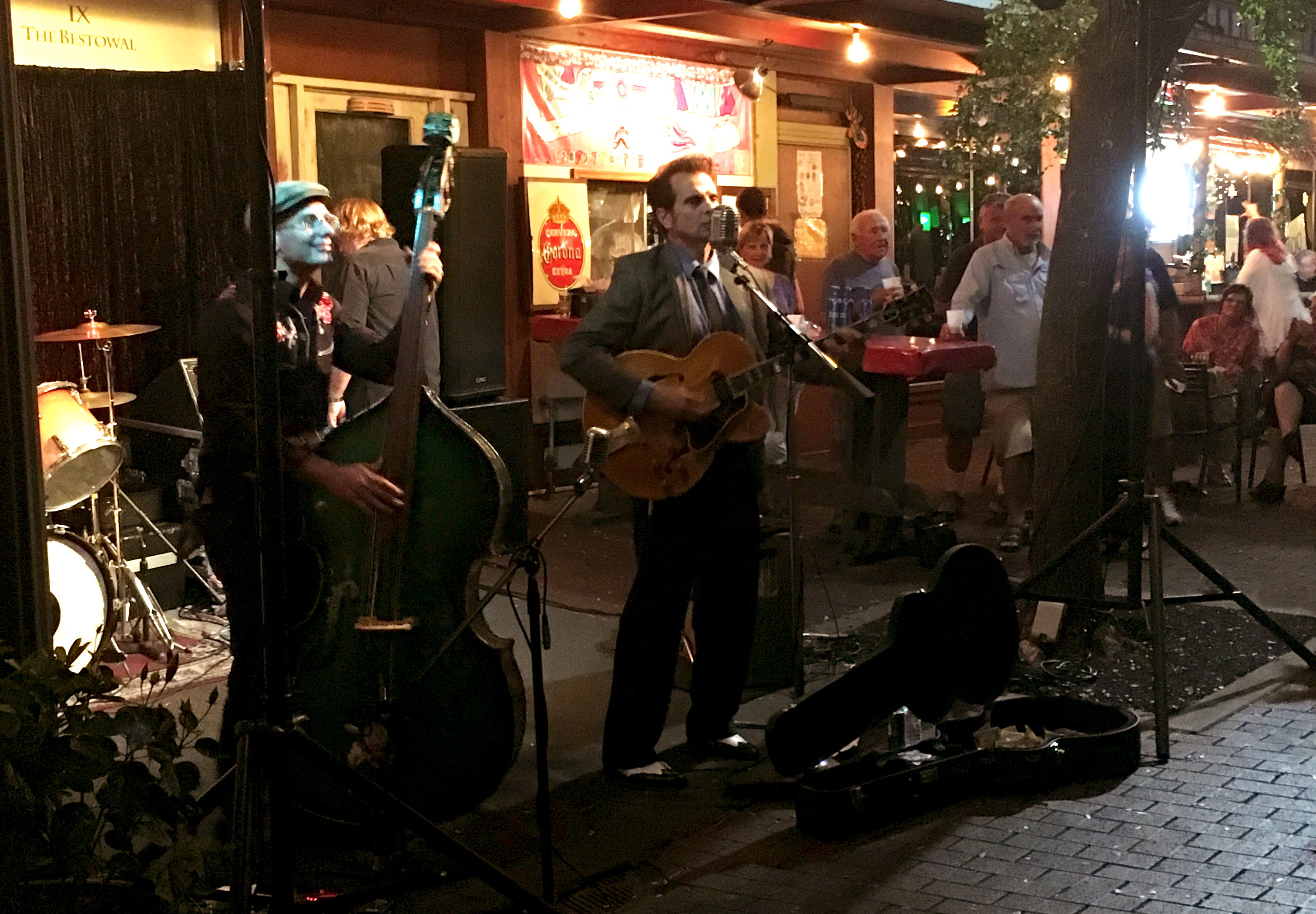 Get Out And About
The Music Walk is just one of the events hosted in Downtown Fort Myers that both visitors and residents enjoy repeatedly. Everyone should go to at least one of the events put on by the River District Alliance who works hard to create a fun and safe environment for the City of Fort Myers. On the first Friday of each month you can catch the Art Walk, on second Friday's there's a Mystery Walk, third Friday's are the Music Walks and last but not least, each fourth Friday is a Pet Walk!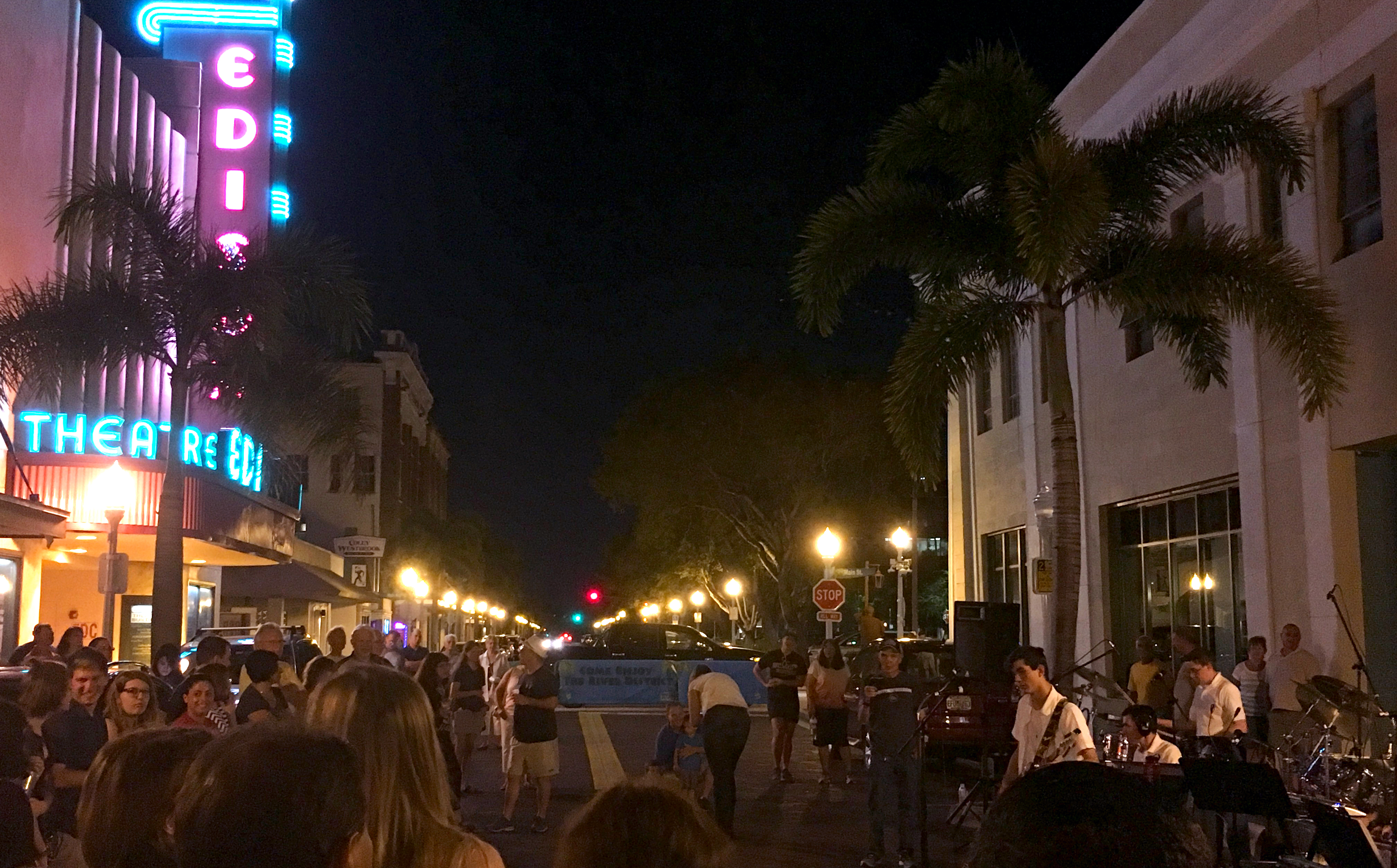 For a complete list of events visit the River District Alliance website here.

We encourage you to attend the next Music Walk and tell us about your favorite band... Maybe you'll run into Tiffany along the way!