Buyer Demand vs. Seller Supply in SWFL
Posted by Susan McCallion on Monday, May 11, 2020 at 12:09 PM
By Susan McCallion / May 11, 2020
Comment
Last week we talked about the potential impact COVID-19 might have on home values, and how this ultimately depends on home seller's supply vs home buyer's demand. (click here to read that blog)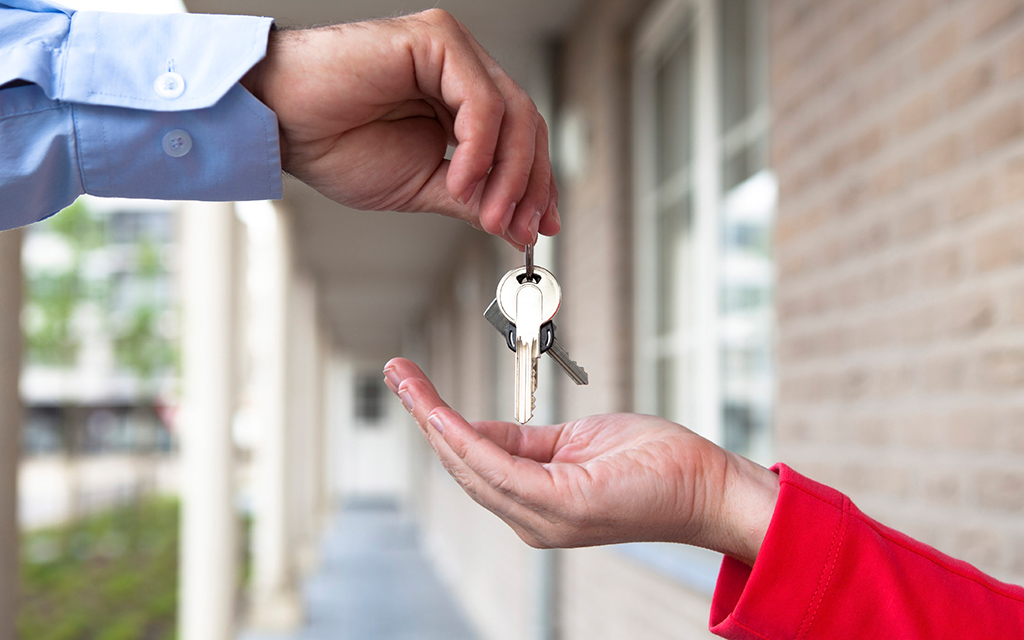 This week we're taking a closer look at supply and demand on a national and local level. For this, we turn to the National Association of Realtors (NAR) REALTORS Confidence Index. Their latest edition sheds some light on the relationship between seller traffic (supply) and buyer traffic (demand) during this pandemic.
Buyer Demand By State
The map below was created after asking the question: "How would you rate buyer traffic in your area?"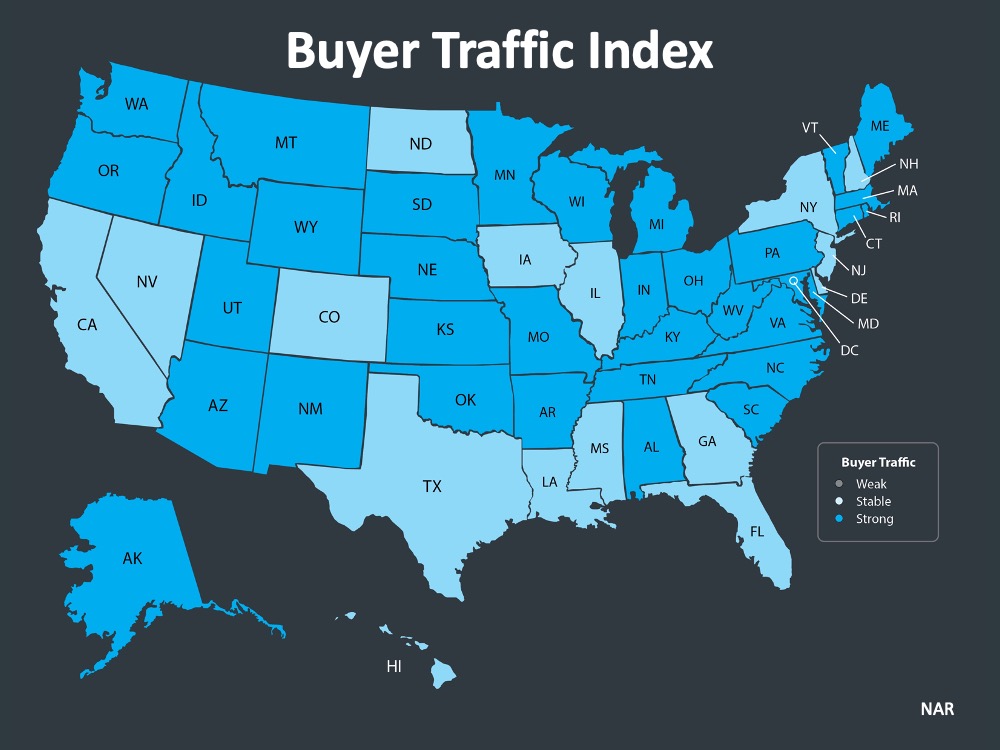 The darker the blue, the stronger the demand for homes is in that area. The survey shows that in 34 of the 50 U.S. states, buyer demand is now 'strong' and 16 of the 50 states have a 'stable' demand.
Seller Supply By State
The index also asks: "How would you rate seller traffic in your area?"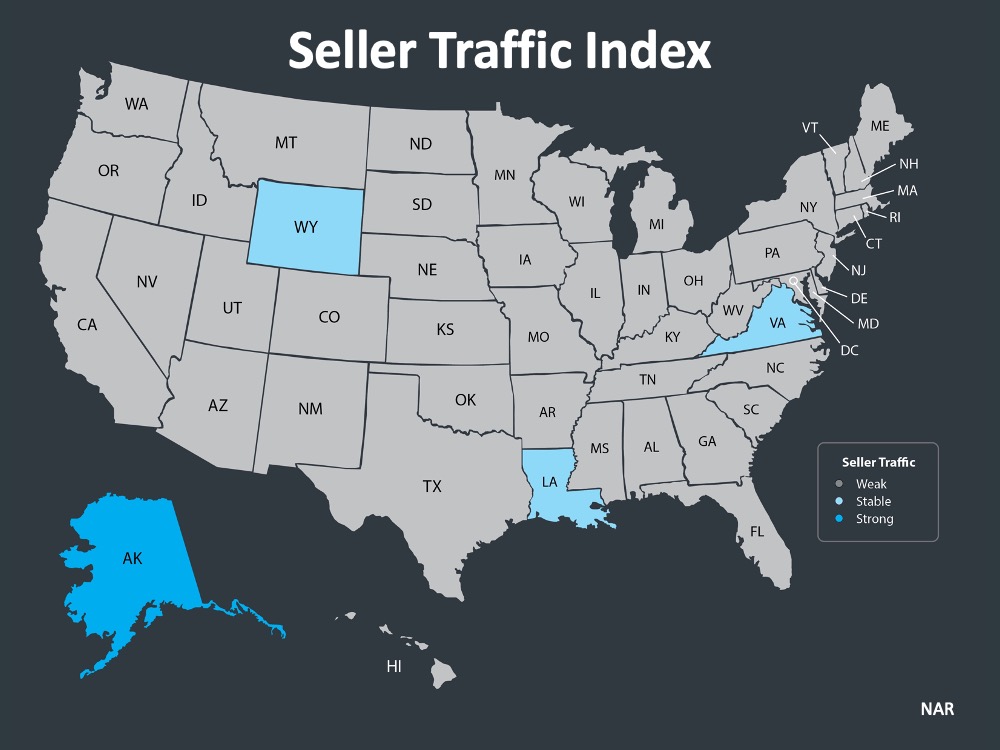 As the map above indicates, 46 states and Washington, D.C. reported 'weak' seller traffic, 3 states reported 'stable' seller traffic, and 1 state reported 'strong' seller traffic. This means there are far fewer homes on the market than what is needed to satisfy the needs of buyers looking for homes right now.
With demand still stronger than supply, home values should not depreciate.
Local SWFL Real Estate Demand

Instead of surveying Realtors® for their opinion on the local market, we decided to look at the statistics directly. Below, you'll find data taken from our local Gulf Coast MLS that includes year-to-date data (Jan 1 - April 30, 2020), for all SWFL areas reported in the MLS.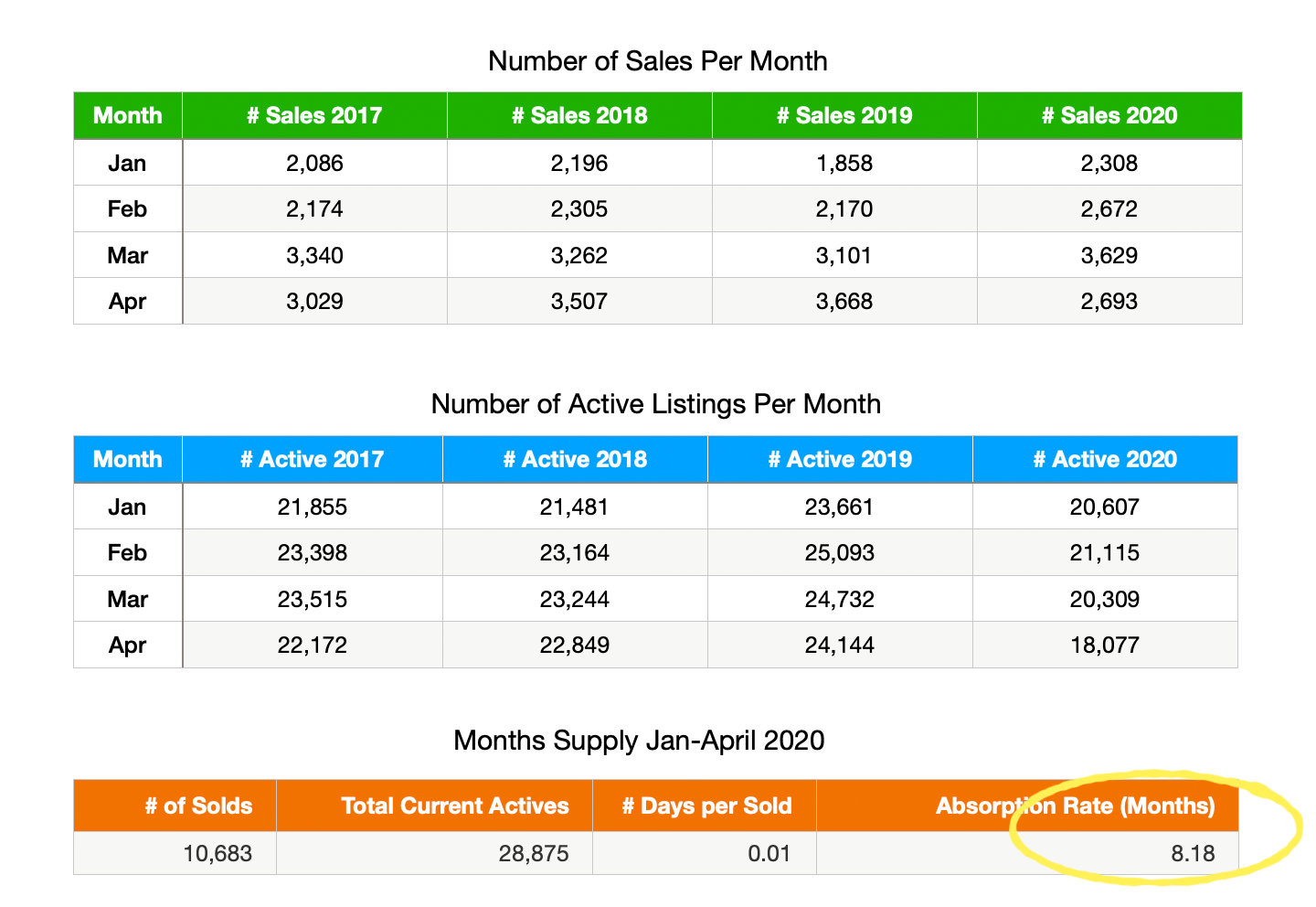 At the bottom of the chart, we've circled the Absorption Rate, otherwise referred to as the Months Supply of Inventory. This number indicates the number of months it would take for the current inventory of homes to sell at the current pace of the market (assuming market conditions do not change and no new listings come on the market).
Buyers vs. Seller's Market:
0-3 Months of Inventory = Strong Seller's Market
3-6 Months of Inventory = Seller's Market
6-9 Months of Inventory = Balanced Market
9-12 Months of Inventory = Buyer's Market
12+ Months of Inventory = Strong Buyer's Market
With the year-to-date data from our local MLS, we see the current real estate market is balanced. Of course, this changes on a month-by-month basis, since it's the number of homes on the market and the number of sales will continue to change each month.
We will continue to keep an eye on local statistics like these, coupled with national-level predictions to provide you the best information about the current real estate market.
Have specific questions? We're happy to answer them! Shoot them to us via email at [email protected] or call us 239-472-1950.