Giving Your Yard Some Holiday Cheer
Posted by James McCallion on Monday, November 9, 2020 at 12:34 PM
By James McCallion / November 9, 2020
Comment
Florida winters bring cooler weather that allows us to spend more time outside, enjoying our beautiful landscape. So why not give your landscape some holiday cheer? For this, we turned to Leigh Gevelinger of Coastal Vista Design for her advice.
Tropical Foliage for Holiday Cheer
Colorful Poinsettias
Poinsettias are often associated with the holiday season, but they are actually a tropical plant! Pair Poinsettias with white Coleus, white Geraniums or white Sunpatiens to add instant holiday cheer! They can remain in their containers and sit at the entrance to your home, or, you can even plant them in your flower beds to flourish long after the holidays.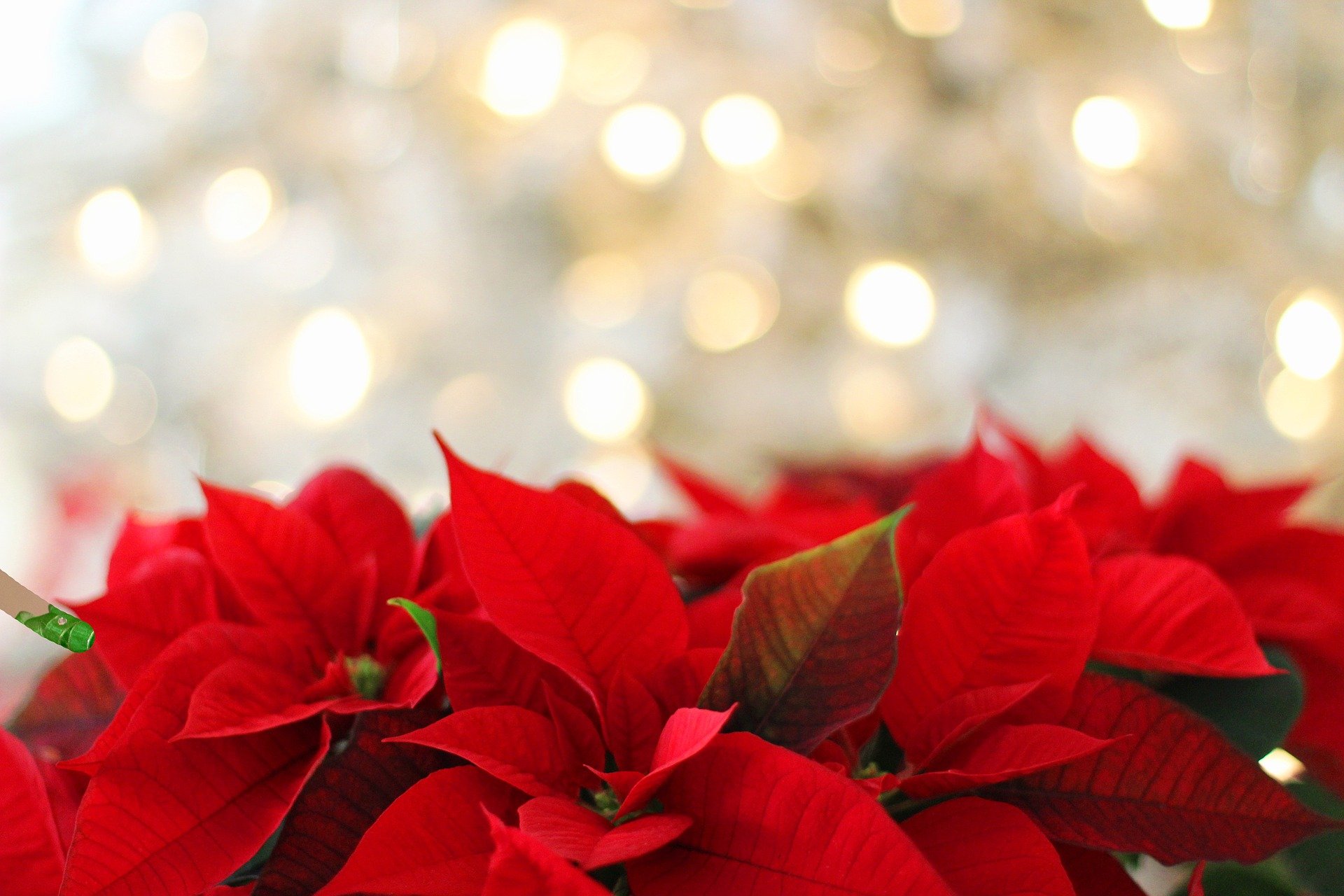 Hanging Baskets
Sticking with the red, white and green color theme, Leigh suggests using red and white compact sunpatiens, red Gerbera daisy, or red and white Fuchias for hanging baskets for your porch. That way, when the holiday lights are not on during the day, your home still has hanging holiday cheer!
Winter Blooms
There are flowers that bloom in the winter here in Florida! The Amaryllis is a beautiful blub that buds with a red flower. Red blooming Tulips are also a great choice for adding some holiday cheer to your flower beds.
Red Neo Bromeliads
Another classic "holiday plant" you see are the red Neo Bromeliads or variegated red and white versions of the plant. These plants are great in clusters, a hanging pot, or even used inside on an end table.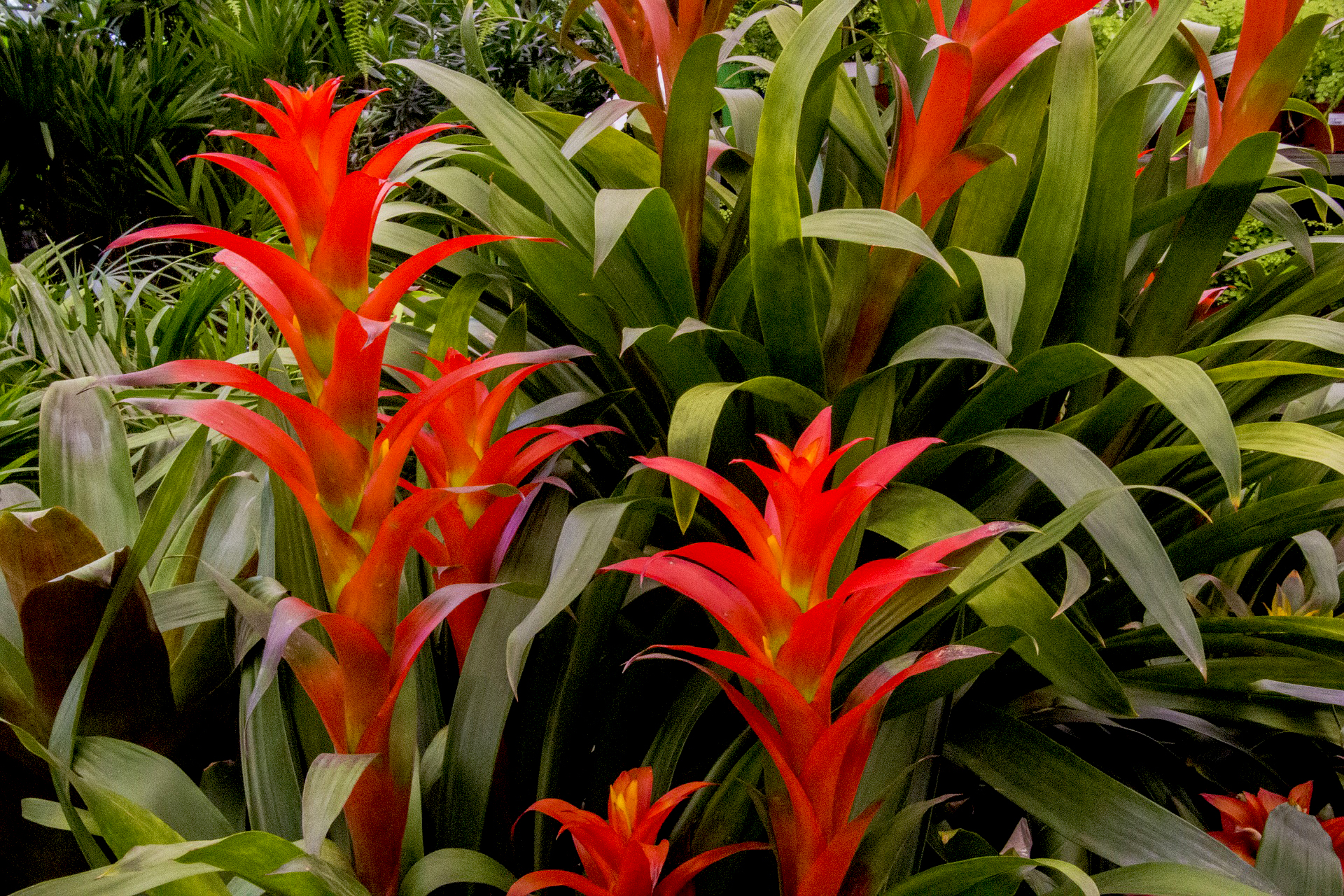 Rosemary Mini Trees
I love the little Rosemary trees this time of year! They smell so good, and you can decorate them with little tree ornaments to tie them into your holiday decorations. Not to mention the fresh herbs can be used in your seasonal cooking! These trees can be used indoors or outdoors.
Vase Arrangements
We're continuing with the idea of bringing some of that outdoor cheer inside. You can create lush green vase arrangements with your alocacia stems, philodendron selloum, or monstera leaves. Collect bunches of Nora Grant Ixoras or Red Hibiscus and include white Peace Lily blooms for statements of color.
Ornament Displays
Last but certainly not least (in fact it's one of our favorites), create ornaments! Have you seen the little clear plastic or glass bulbs with small tillandsias air plants inside? Hang one under your mistletoe, on the tree, or give it as a gift!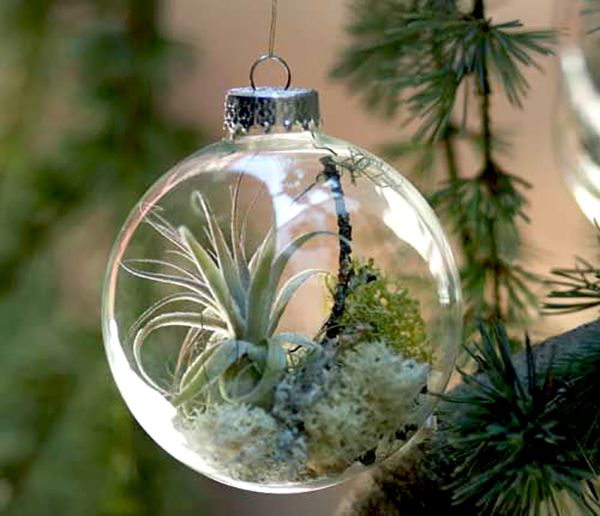 ---
We hope you've enjoyed some of these unique ways to include holiday cheer in your landscape and indoor decorations. A special thanks to Leigh Gevelinger of Coastal Vista Design for providing us this valuable insight! Visit CoastalVistaDesign.com for more landscape inspiration!