History of McGregor Boulevard
Posted by Susan McCallion on Friday, August 12, 2016 at 2:48 PM
By Susan McCallion / August 12, 2016
Comment
The iconic road that earned Fort Myers the nickname, "City of Palms," holds a rich history in the development of Southwest Florida. Did you know McGregor Boulevard is more than a century old?!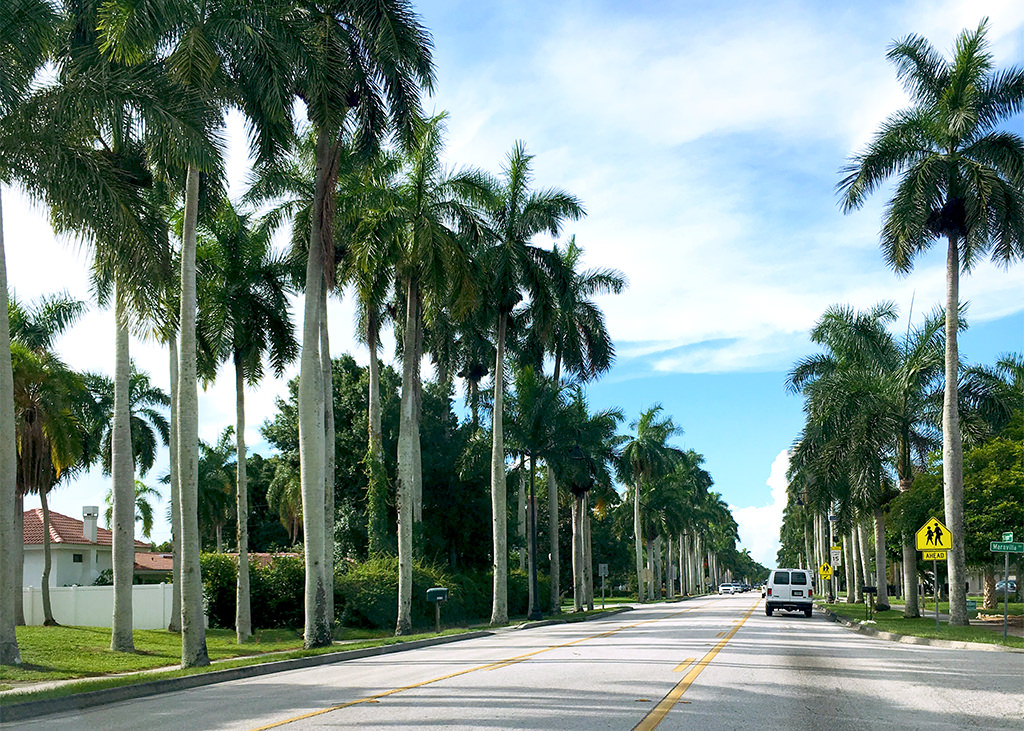 McGregor Family Background

Mr. Ambrose McGregor and his wife Tootie first visited Punta Rassa in the 1890s in search of a warm winter climate for their ailing son, Bradford. When journeying upriver to Fort Myers, Ambrose, a wealthy executive of Standard Oil, saw the potential of the two riverside towns for business as well as a leisure destination.

The McGregor family purchased a home next to Thomas Edison's winter estate along the Caloosahatchee River. Ambrose began buying land in Fort Myers and helping the town stores develop from old wooden storefronts to sturdy brick foundations.

In 1900, Ambrose McGregor died of cancer, with son Bradford passing away a few years following. Tootie McGregor returned to their home in Fort Myers to continue the project her family set out, donating the financial resources needed to construct the hard-surfaced road from Whisky Creek in Fort Myers to Punta Rassa.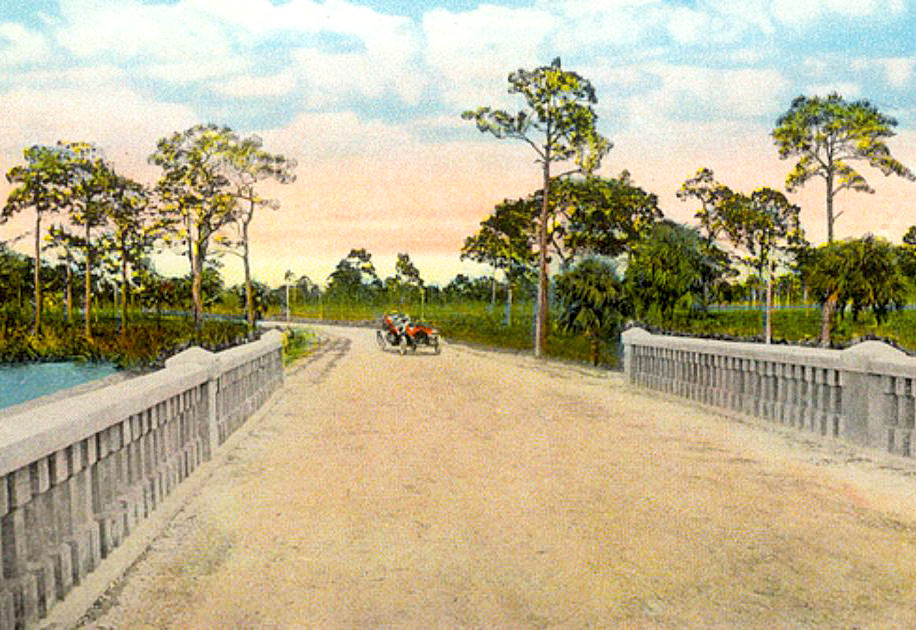 Photo courtesy of News-Press.com


Construction of McGregor Boulevard
In 1912, just a few months after convincing the town council to construct McGregor Boulevard, Tootie passed away, leaving her plans and fortune to her second husband, Dr. Marshall Orlando Terry.

An honorable man, Dr. Terry sought the roadway project to completion in 1915, dedicating a monument to his wife Tootie inscribed with her words, "I only hope the little I have done maybe an incentive to others to do more."

The palm tree statue, which once stood at the north end of McGregor Blvd. at the intersection of U.S. 41, was relocated to the Fort Myers Country Club when the overpass was constructed in the 1960s. You can visit this 24 ton, granite palm tree with brass palm fronds the next time you're traveling up and down the boulevard.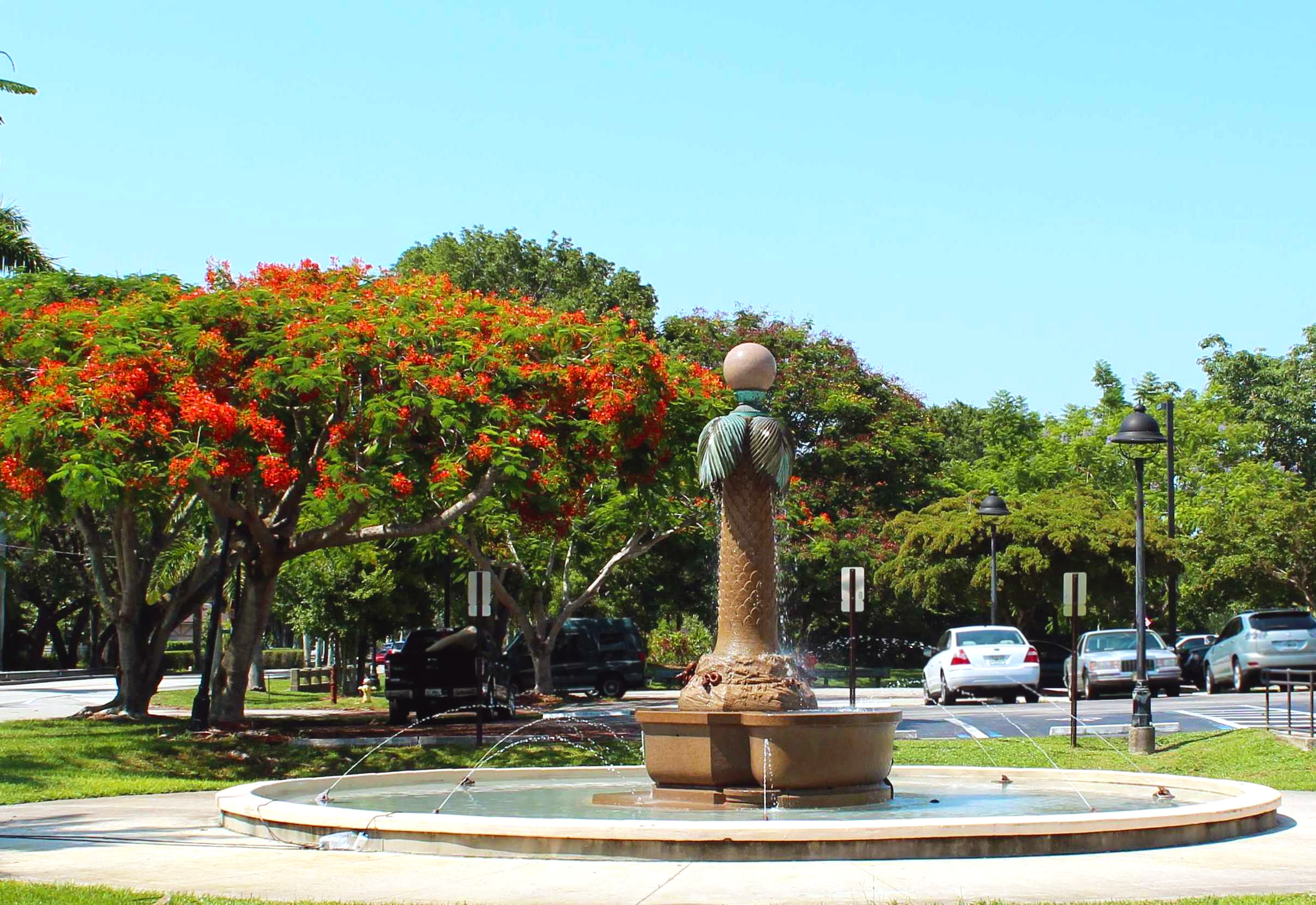 Photo courtesy of artswfl.com


Historic Homes Along McGregor Boulevard
Driving along McGregor Boulevard, you will find some of the most unique homes on the market. A number of the historic "Old Florida" style homes along McGregor Boulevard date back to the 1930s and '40s, preserving the character and charm of historic Fort Myers. If you haven't driven down some of the river-front streets, you should take a nice Sunday stroll and check them out!

Click here to see some of the older homes for sale along the northern end of McGregor Boulevard.


McGregor Boulevard Fun Facts
McGregor Boulevard was completed in 1915
The street spans 14.6 miles from the Caloosahatchee Bridge leading to North Fort Myers, to the Causeway bridge leading to Sanibel Island
Approximately 1,800 palm trees line McGregor Boulevard, with some Royal Palms reaching 75' high
Pedestrian-friendly sidewalks and crosswalks line the boulevard, frequented by cyclists, joggers and dog walkers alike
Notable Locations Along McGregor Boulevard: