Home Inventory Update
Posted by Susan McCallion on Friday, May 17, 2019 at 2:59 PM
By Susan McCallion / May 17, 2019
Comment
In real estate the common statistic used to measure the inventory of homes on the market is called the "Month's Inventory." The month's inventory tells you how many months it would take to sell all of the homes on the market, if the current market conditions didn't change and no new homes were to come on the market. Another common term is the absorption rate.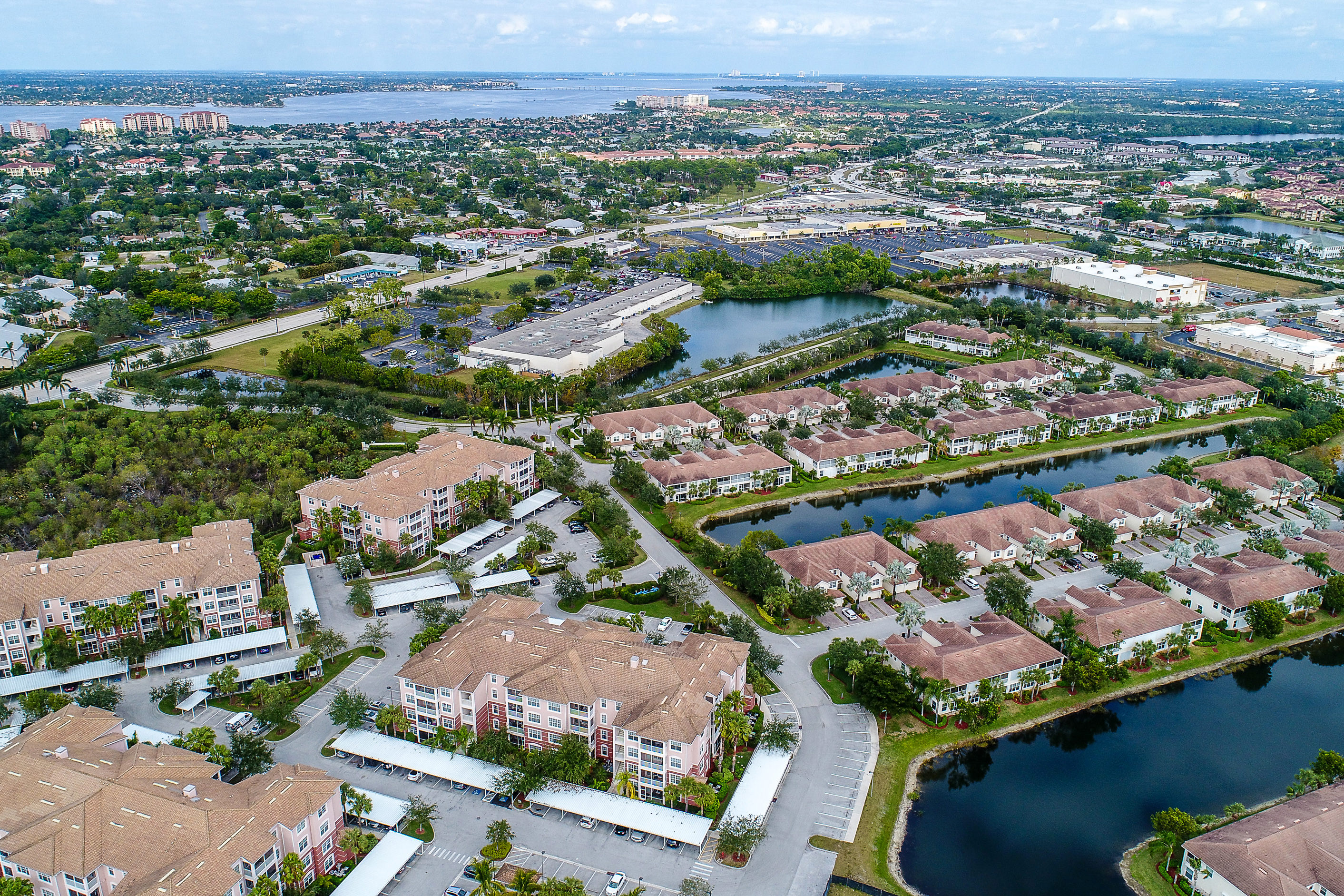 What's a Balanced Market?
Experts say that a balanced market's absorption rate or month's inventory is typically between 5 to 7 months.
A general rule of thumb is that an inventory of less than six months indicates a seller's market, where there are a fewer number of homes available to meet the buyer's demands. An inventory with more than six month's supply is often considered a buyer's market, where there is more supply than demand in the market.
Curious to see what the average month's inventory rates are here in SWFL? Us too!
Month's Inventory of Homes in SWFL
Below, we've listed the average number of homes that are active each month, the average number of homes sold each month, and the average month's inventory for each area of SWFL. The data was pulled from the Palm Coast MLS from June 1, 2018 - May 28, 2019, thus representing the average for the past 12 months.

Average Number of Active Homes per Month



Average Number of Homes Sold per Month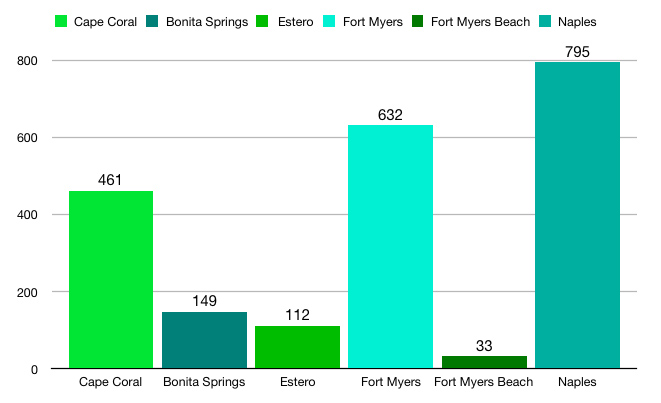 Average Month's Inventory
As you can see, our average month's inventory is slightly higher than what most consider a "balanced market," indicating that it would take anywhere from 8-11 months to sell out of inventory if no new listings came on the market and conditions remained the same.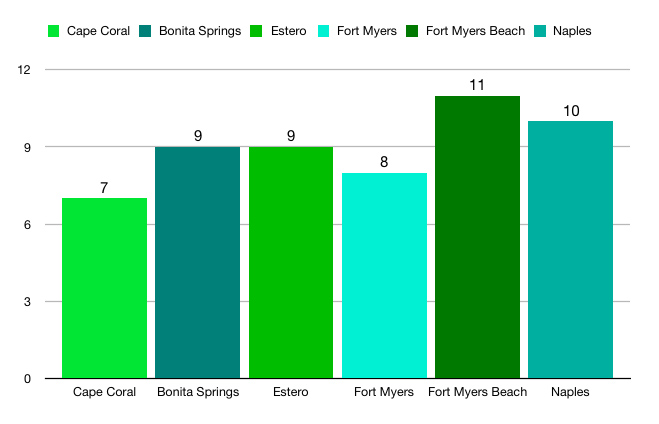 Keep in mind, this is a broad overview of the Southwest Florida real estate market. As you dive deeper into each community, the number of homes for sale as well as the month's inventory will shift based on the stats for that specific area.