SWFL vs. Nationwide Home Price Appreciation
Posted by James McCallion on Wednesday, June 30, 2021 at 2:02 PM
By James McCallion / June 30, 2021
Comment
Home Price Appreciation
The experts predicted that home prices would significantly appreciate this year, and they were right. In fact, the national average price appreciation is up 12.6% from Q1 2020 to Q1 2021.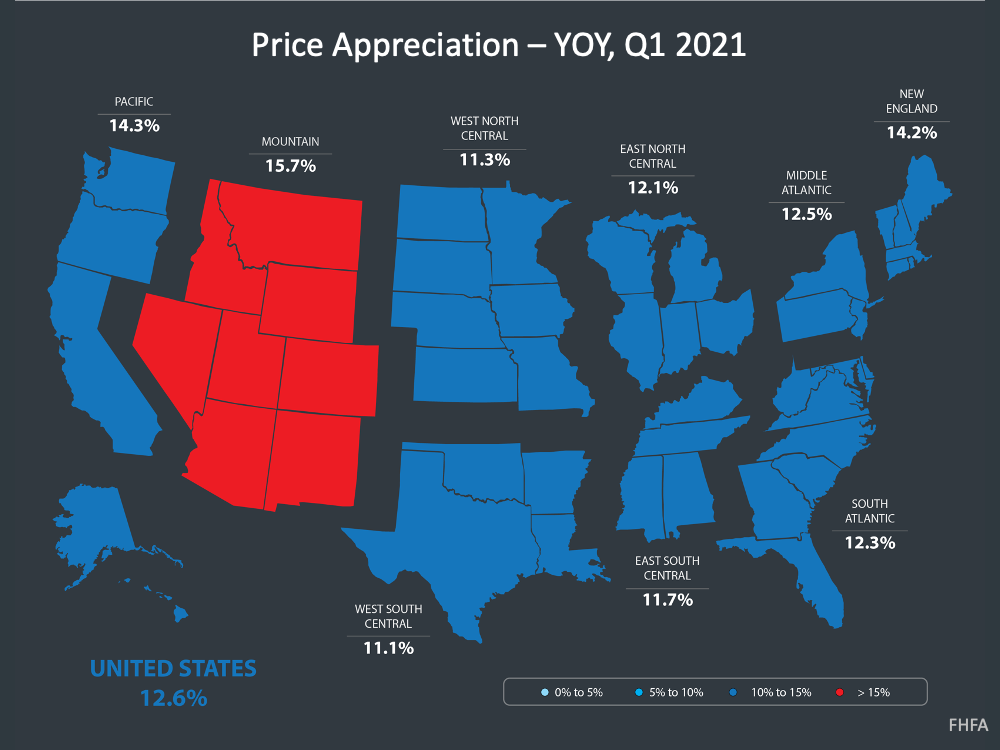 Regional Price Appreciation
What's interesting is that the South Atlantic region (12.3%) is fairly close to the national average increase of 12.6%. But take a look at the Mountain region on the map above, where home prices have appreciated by nearly 16%!
Of course, low inventory and high buyer demand continue to drive the home price appreciation numbers. Expert Bill McBride chimes in on the influence between the two contributing factors in the quote below.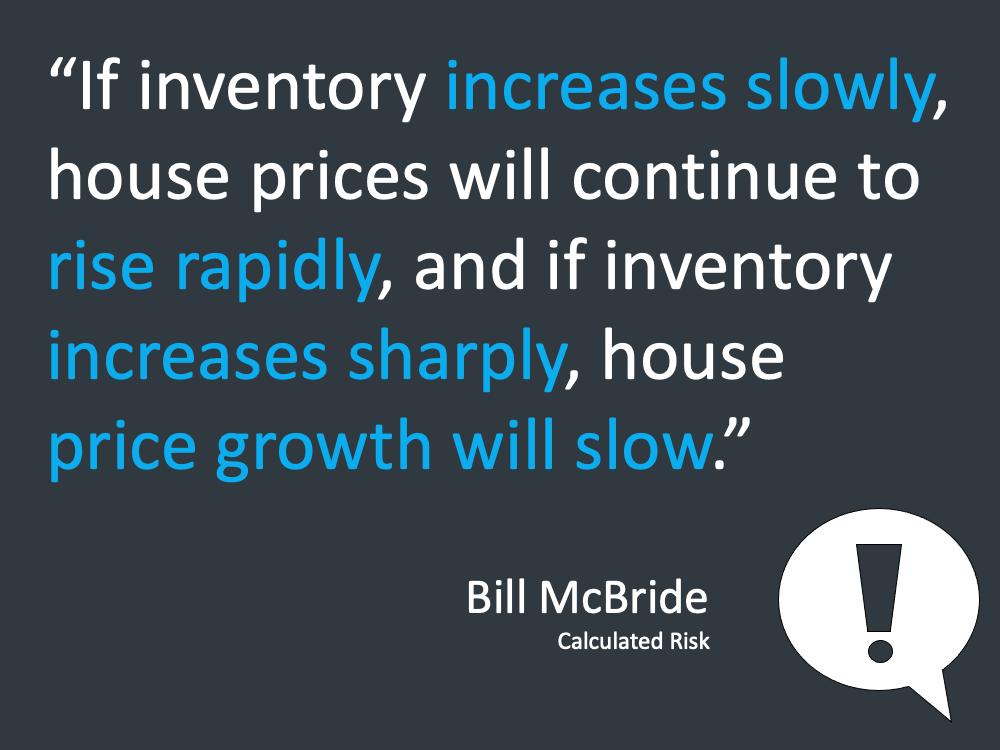 SWFL Price Appreciation
What about the local Southwest Florida appreciation? We took a look at our local Realtor® Association reports and found that the median sales price of single-family homes has increased 27.8% since this time last year, and condos have increased 13.2% in the same period.
Note: This does not directly equate to the data used in the national averages shared above, but it does provide a good picture and understanding of how home prices have appreciated locally over the past year.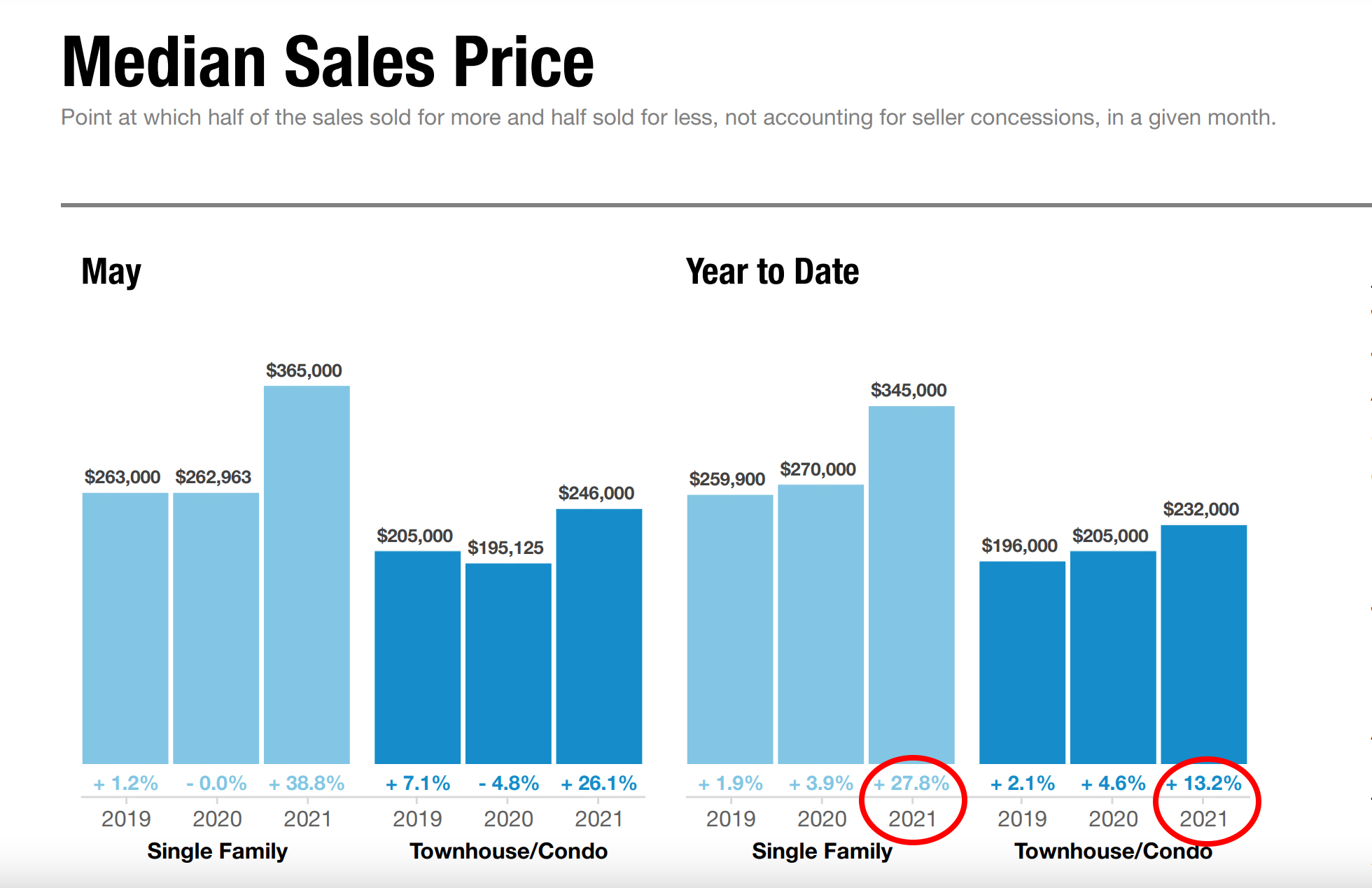 What's Ahead?
The forecasters have actually "upped" their initial predictions for home price appreciation expected for 2021. The average of the five predictions shown below is an 8.2% increase in home price appreciation this year.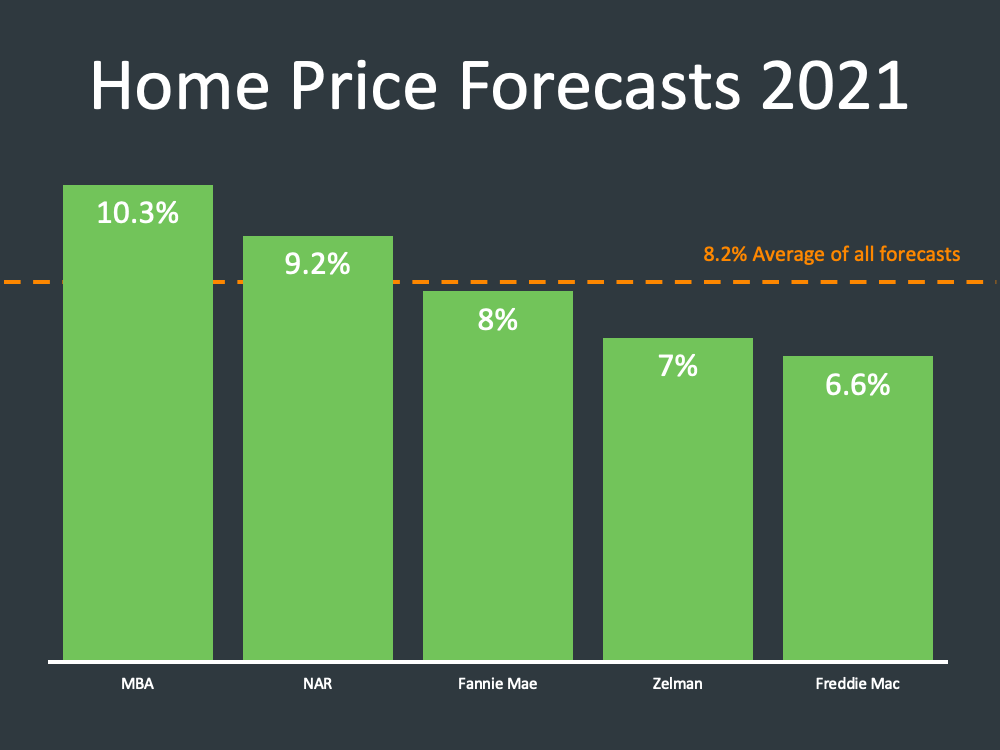 Inventory Sets The Pace
As Bill McBride noted, inventory will set the pace for home price appreciation. As you can see from the chart below, we are still suffering from a major shortage of home inventory here in SWFL, especially when compared to year's past.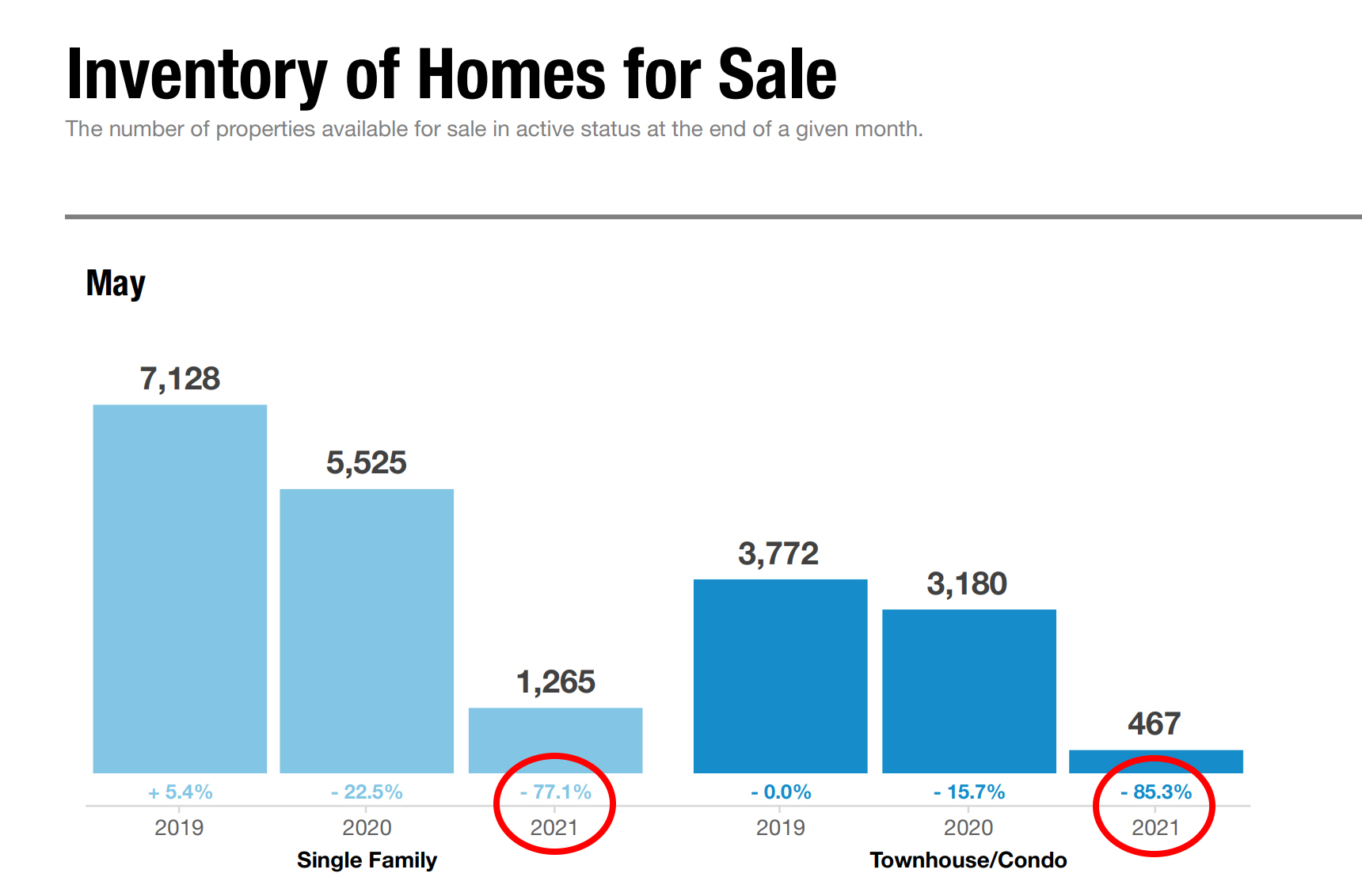 We're Here To Help
We hope these statistics don't alarm you, but instead help you better understand the market in its current condition nationwide and here in Southwest Florida. As always, we're happy to answer any questions you have about the market. You can reach us at 239-472-1950 or [email protected].