Home Sales Are Up 80% Since April 2020
Posted by James McCallion on Tuesday, May 25, 2021 at 1:59 PM
By James McCallion / May 25, 2021
Comment
The number of closed home sales in Southwest Florida is up 79.9% from April 2020 to April 2021. This includes home sales in the Cape Coral - Fort Myers metro area as reported from the Florida Association of Realtors.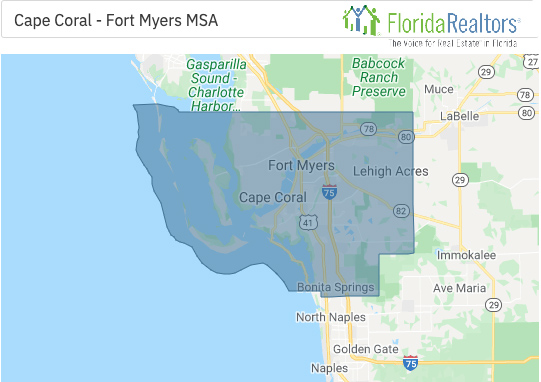 Low Inventory
The real estate market nationwide is experiencing high demand from buyers and a low inventory of homes available. In fact, the active inventory is down 70% for our market, with only 2,470 homes listed for sale in April 2021 vs. 7,500 in April 2020.
Month's supply of home inventory is down 76% from this time last year as well. Currently, there is only an average of 1.1 month's inventory, where last year the average was 4.6 months.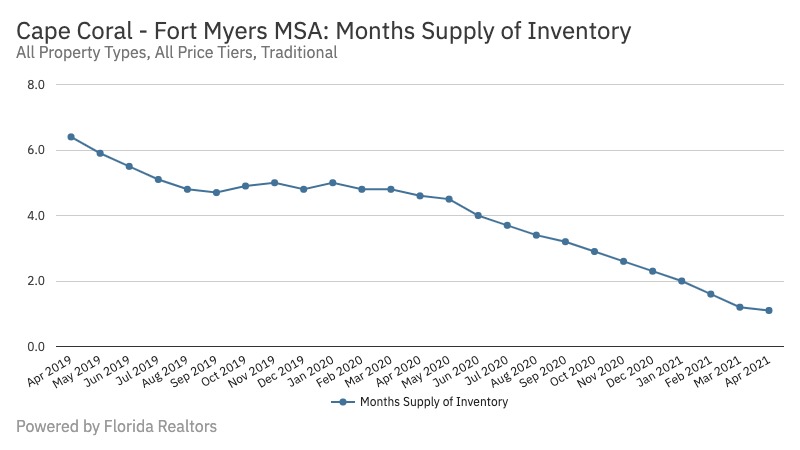 Days on Market
That's not the only shocker! The median days on market is down 31% to only 62 days on market, and the median time to contract is now just 19 days (down 59.6% from April 2020). This is unusual for our market that consists mostly of second homes and/or vacation homes.
Pending Sales
The number of "pending" home sales is up 133% compared to this time last year as well. In April 2021, there were 4,716 properties "pending" for sale, which is double the amount listed as "active" for sale.
New Listings
Surprisingly, the number of new listings is actually up from this time last year. There were 2,654 new listings that hit the market in April 2021. But, as you can gather from the number of pending properties, they went under contract quickly.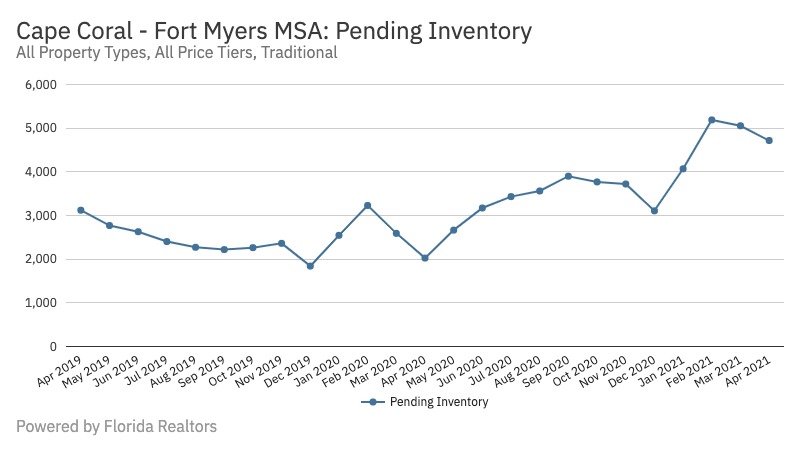 What About Pricing?
Last, but not least, let's touch on sales price. The median sale price has increased 17.6% from April 2020 to April 2021. Of course, this fluctuates each month depending on how many high-dollar or low-dollar homes close that month.
For April 2021, the median sales price was $300,000, which includes a wide geographic area from Cape Coral to Bonita Springs and east of the highway into Lehigh Acres, etc. It also includes a variety of property types from condos, to single-family homes and even manufactured homes.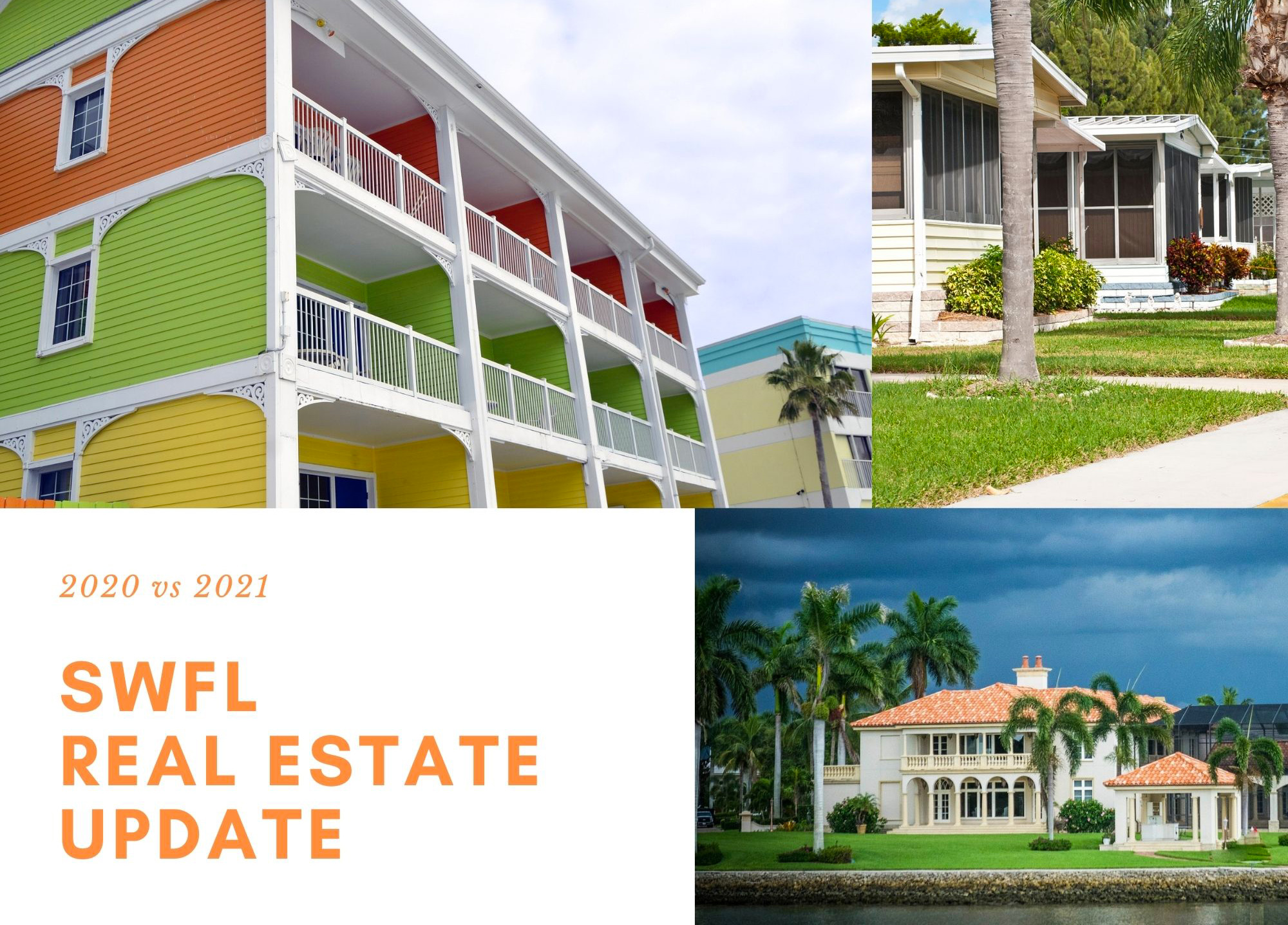 We Can Get Specific
While this provides a very broad overview of the current market, we're happy to dive deeper into the stats of the specific market in which you are interested. These numbers can change dramatically by filtering out certain criteria or even changing the timeframe we pull the data from.
We encourage you to contact us for more specific sales data and, of course, any questions you have about the current real estate market here in Southwest Florida.