How a Real Estate Transaction Works
Posted by Susan McCallion on Wednesday, August 16, 2023 at 2:29:42 PM
By Susan McCallion / August 16, 2023
Comment
We understand that not everyone is as familiar with the real estate sales process as we are. After all, that's why you hire a real estate professional! But thanks to this illustration provided by our Florida Realtors Association®, you can get a quick snapshot of how a real estate transaction works in Florida.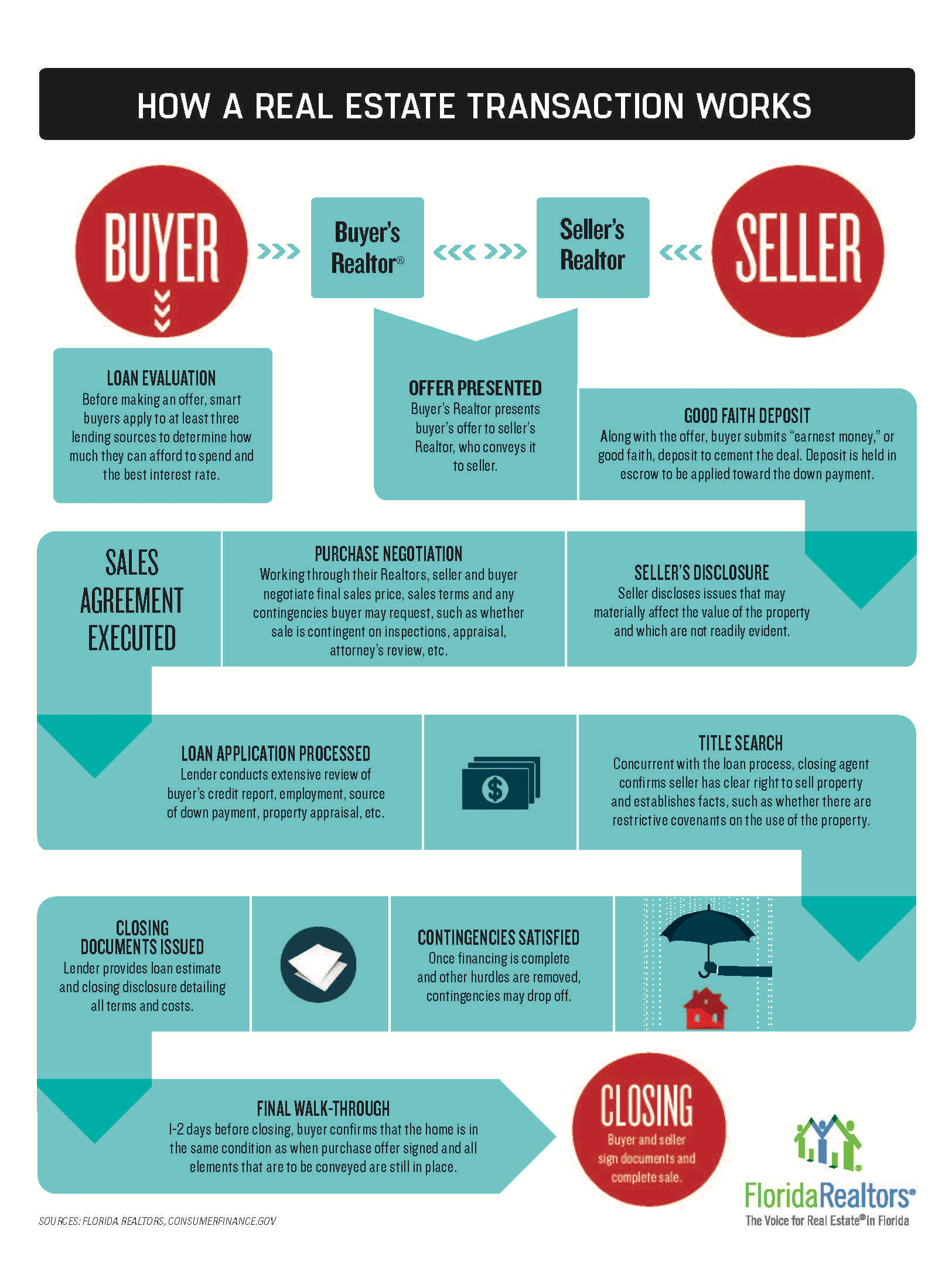 The above track details real estate transactions that involve financing a home with a mortgage. Cash home sales follow a similar process but obviously eliminate all of the steps involving lender requirements, and therefore, usually arrive at closing sooner.
Of course, each transaction will have variations in terms and conditions that directly affect the sales process, but nevertheless, this is a good representation of what to expect once you have a home under contract. If it seems like a lot of steps, don't worry, we are here to help you along the way. Once you have a home under contract, our team provides a timeline that outlines important dates and deadlines, and our agents go into more detail about each step of the process.
Not sure where to start? Give us a call! (239) 274-1950. Even if you are not yet ready to purchase or sell, we can help you prepare ahead of time and serve as your local resource for information.