How Hot Are Florida Summers?
Posted by Susan McCallion on Friday, June 5, 2020 at 2:09 PM
By Susan McCallion / June 5, 2020
Comment
June 20, 2020 marks the first day of Summer with the Summer Solstice. Although it has felt like "Summer" since mid-May here in Southwest Florida.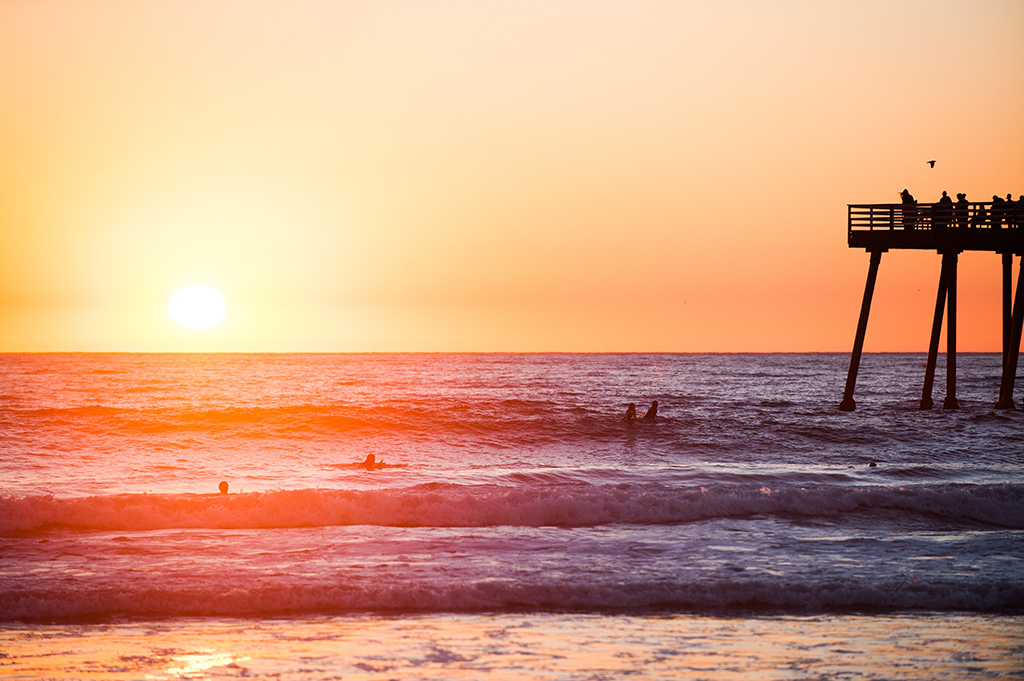 We were just chatting about the weather with a prospective homebuyer from Virginia. She was worried Florida Summers were too hot and humid for her to live here year-round. So, we did a quick weather comparison of the two areas, and it turns out, Summers in SWFL aren't much different than what she's used to!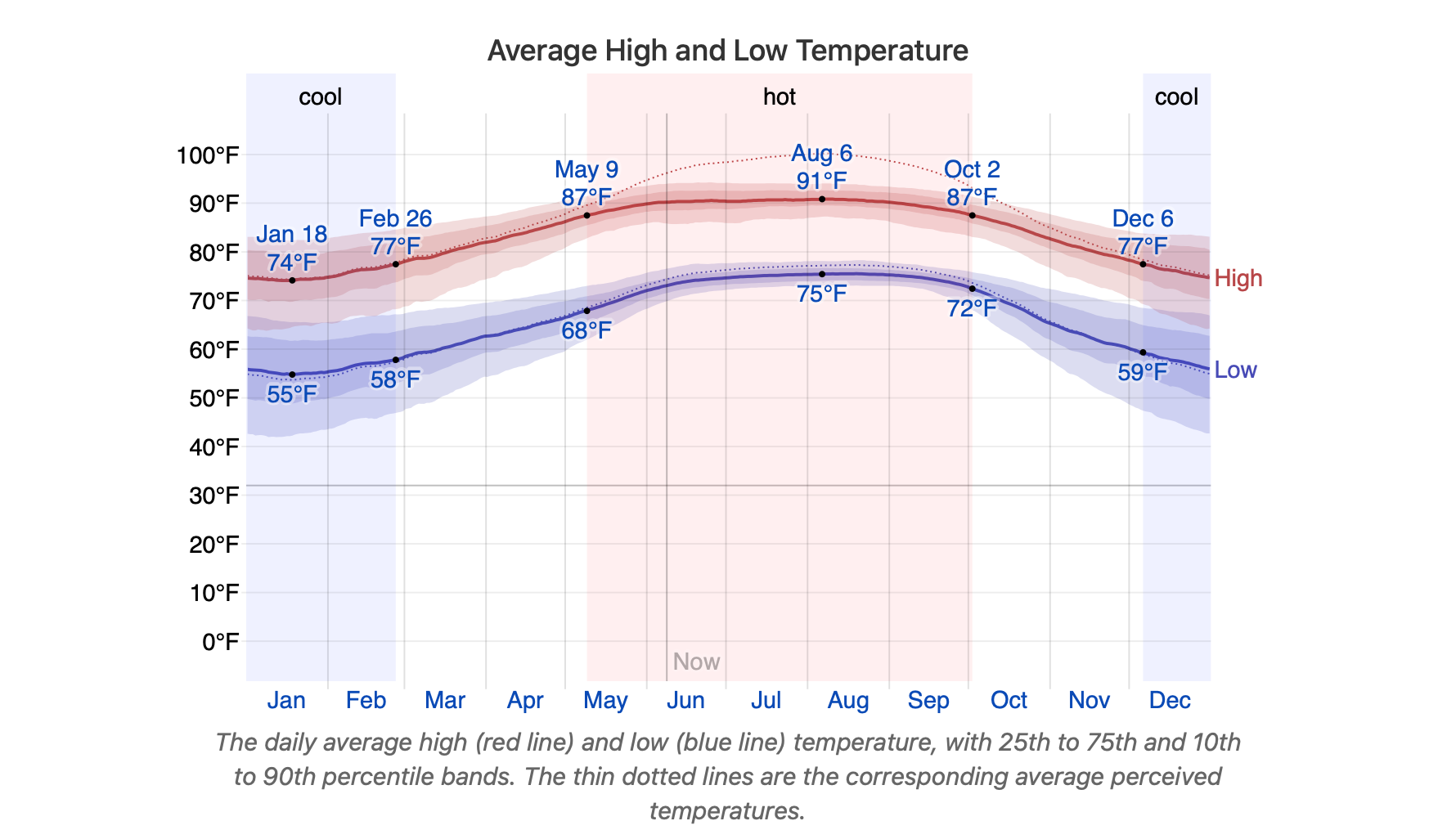 I think many are under the impression that the average temperatures are in the 100's every day here in the Summer. We're here to bust that myth! Sure, the "feels like" temperature and your car's dashboard might read 100° during sunny afternoons. However, our average high temp during June, July, and August hovers around 91°.
What's Norfolk, Virginia's average high in July? Just over 87° - not much difference!
Summer Rainfall
What's the one distinguishing feature of Florida Summers? The daily afternoon rain shower. We expect it anytime from 2-5pm during the months of June-August. As you can see below, those months have the highest chance of rain, with September wrapping up what we call "rainy season."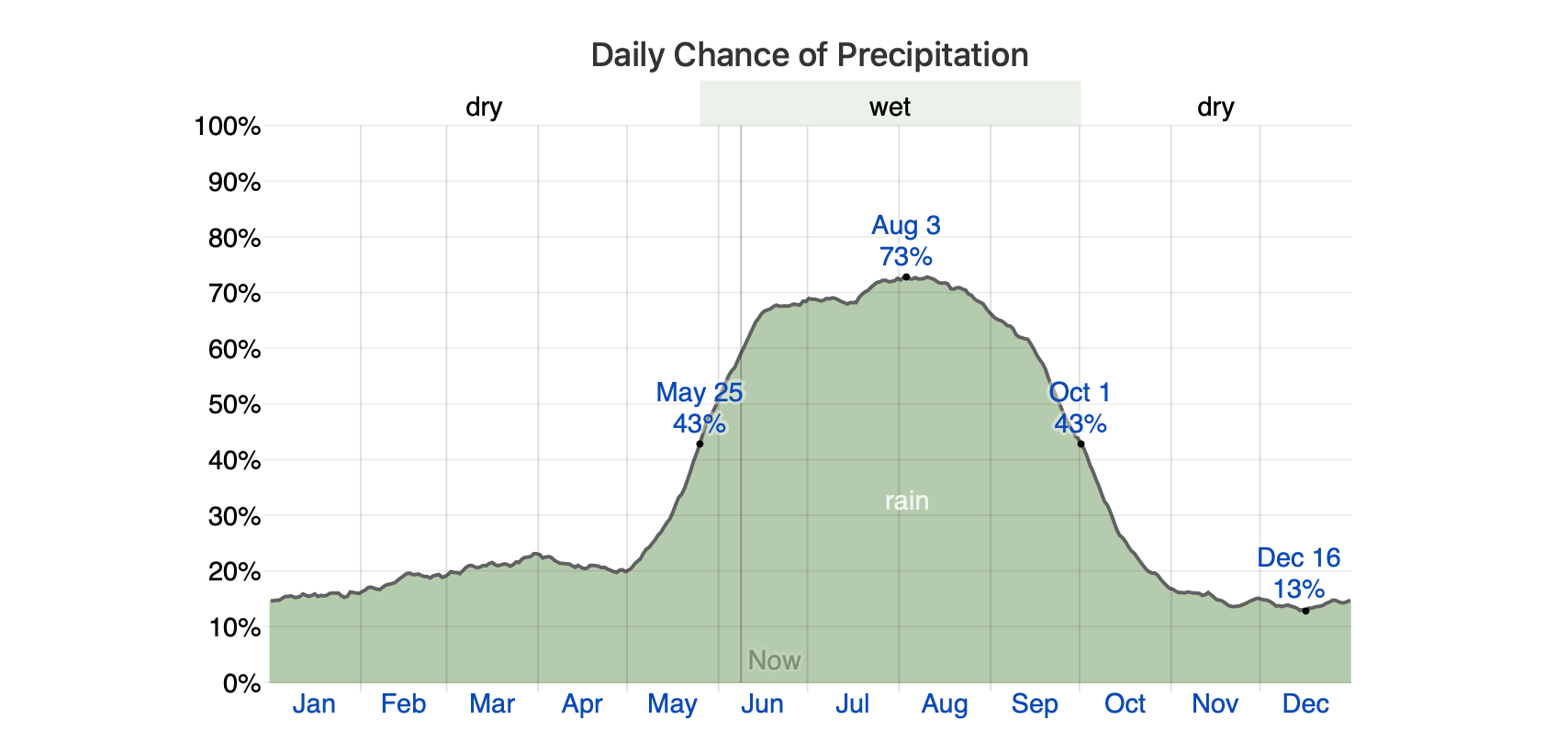 Endless Summer
One of Florida's nicknames - Endless Summer - comes from our substantial amount of sunshine spread throughout the year. Even in January and December, we still get 11-hours of daylight, seven of which are sunshine. How'd that compare to Norfolk, Virginia? Well, they average 10 hours of daylight and 5 hours of sunshine in the winter.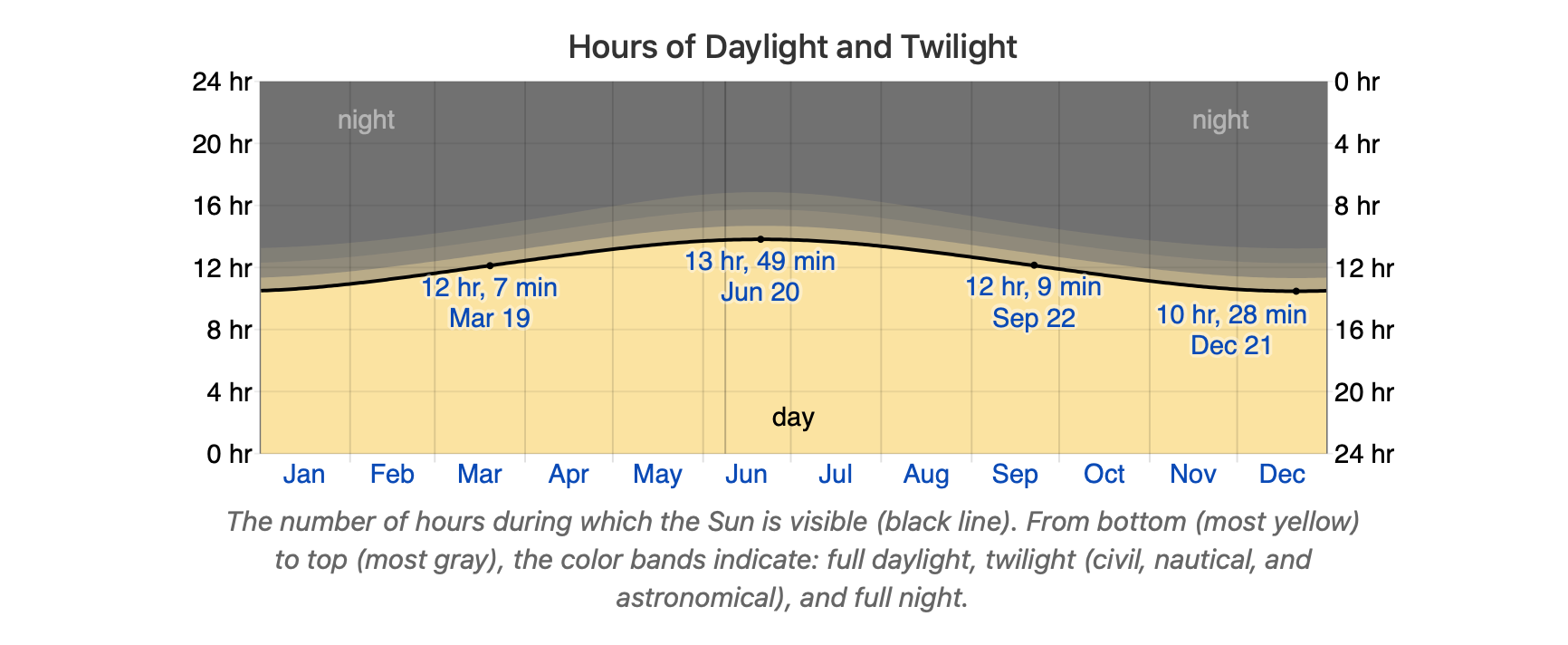 Crazy Northerners
That's what we call the vacationers and snowbirds who are splashing in the water at the beach in February when the average water temperature here is 70°. To us, that's freezing. But compared to Norfolk's average sea temperature in February, 50°, it's quite the improvement! Obviously, the Gulf of Mexico and the Atlantic Ocean are two very different bodies of water, but here's a look at the average water temp in Fort Myers.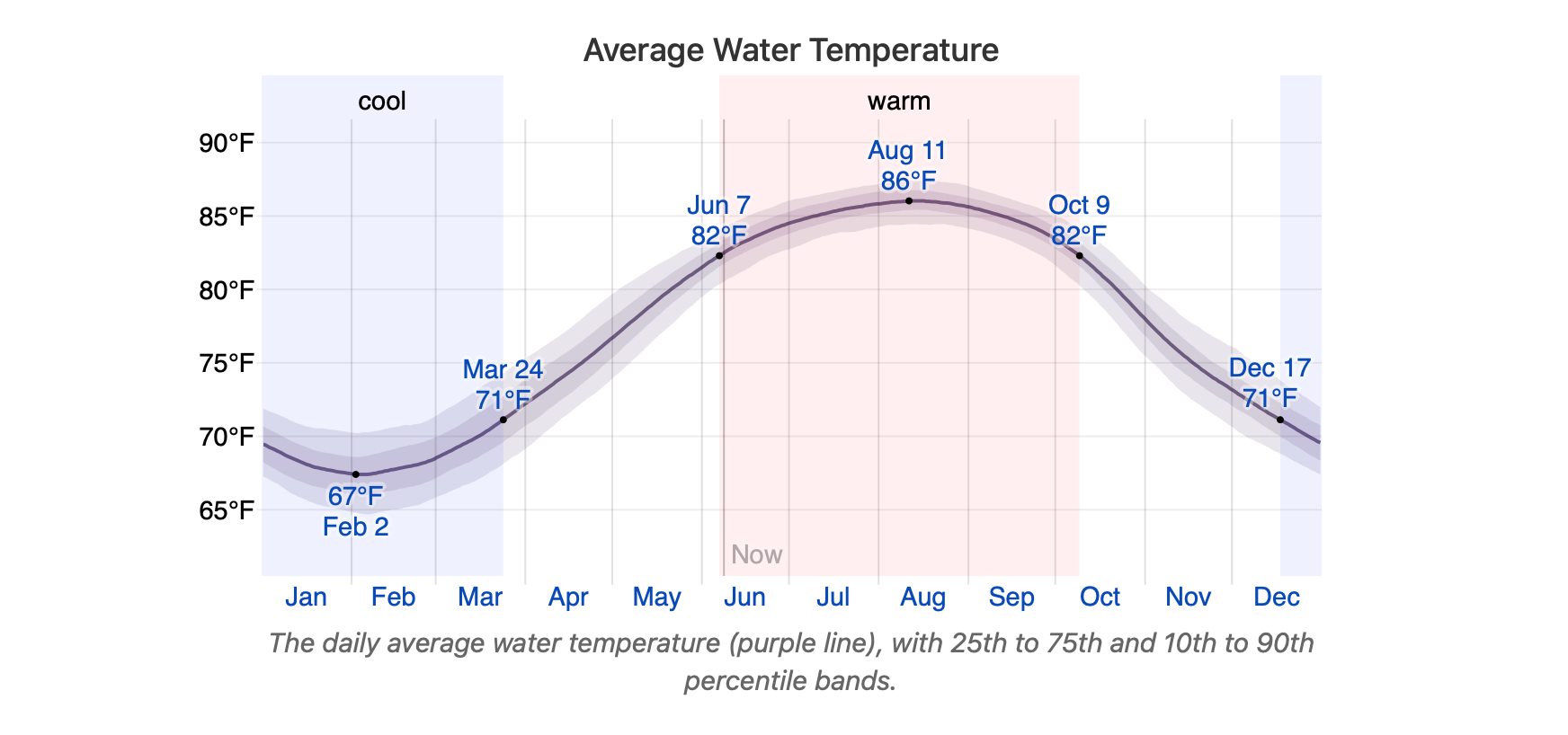 ---
So, what did our Virginia Lover decide about Florida full-time? She decided to come visit for two months in the Summer to experience it herself! That's really the best way to get a feel for the lifestyle and climate here in SWFL. We always encourage extended visits to multiple areas in order to make the best decision and increase your comfort level of purchasing property here in the sunshine state.
Weather data was captured from weatherspark.com. Click here to see the full climate report on Fort Myers.