Navigating the Storm: The Impact of Hurricane Season on SWFL Real Estate
Posted by Susan McCallion on Tuesday, August 29, 2023 at 2:28:31 PM
By Susan McCallion / August 29, 2023
Comment
Southwest Florida, with our picturesque coastline and year-round sunshine, is a dream destination for many. However, our region also faces the annual challenge of hurricane season. From slow summer months to post-storm aftermath, let's explore how these factors affect the SWFL real estate market.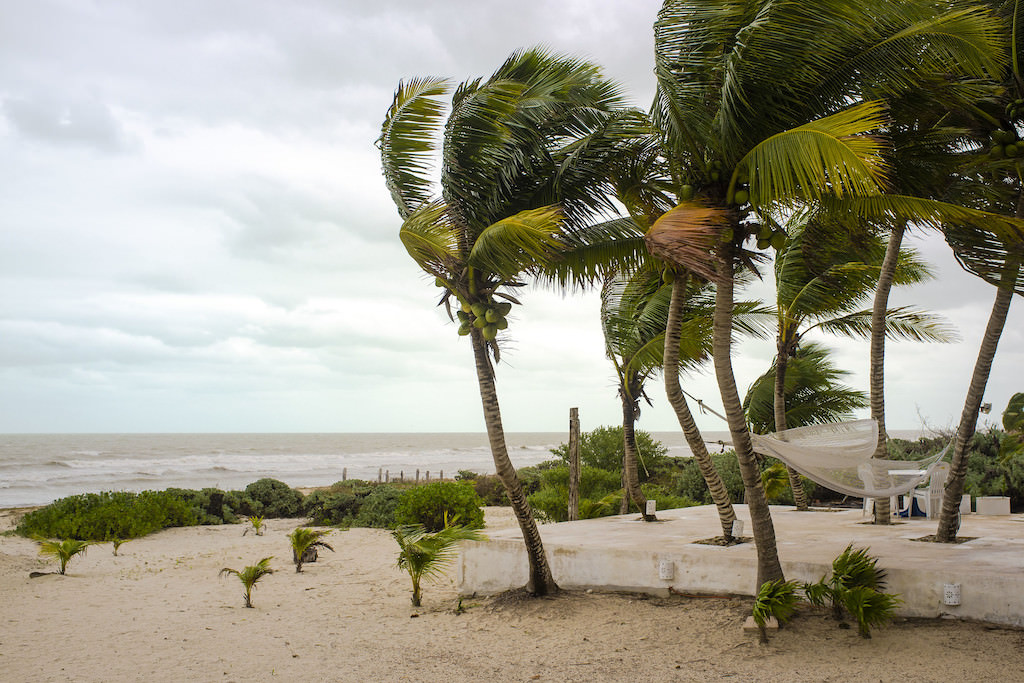 Summer Market Dynamics: Embracing the Quieter Months
Living in Endless Summer
Summer in Southwest Florida not only brings soaring temperatures but also the threat of hurricanes and tropical storms.
As kids head back to school, our area sees fewer vacationers. And, of course, our seasonal residents (snowbirds) return north long before the first 90℉ day is forecasted.
These factors, among others, result in a slower pace of living for most of Southwest Florida compared to the Fall, Winter, and Spring months.
The Silver Lining:
While late summer may not be the peak season for real estate transactions, it does offer some unique advantages.
Cheaper flights and accommodations make it an attractive time for prospective buyers to visit.
Plus, the area is less crowded, providing a break from traffic and a quieter atmosphere for house hunting.
Fewer prospective home buyers = less home-buying competition for you!
Challenges of the Summer Slumber:
On the flip side, sellers know there are fewer homebuyers physically in SWFL during the Summer. Therefore, some sellers choose not to list their homes for sale until "season" draws nearer.
This often results in fewer homes listed for sale during the Summer months, which, coupled with fewer homebuyers, equals slower real estate market activity altogether.
Let's not forget the threat of hurricanes. This can deter some buyers from making a significant investment during this time.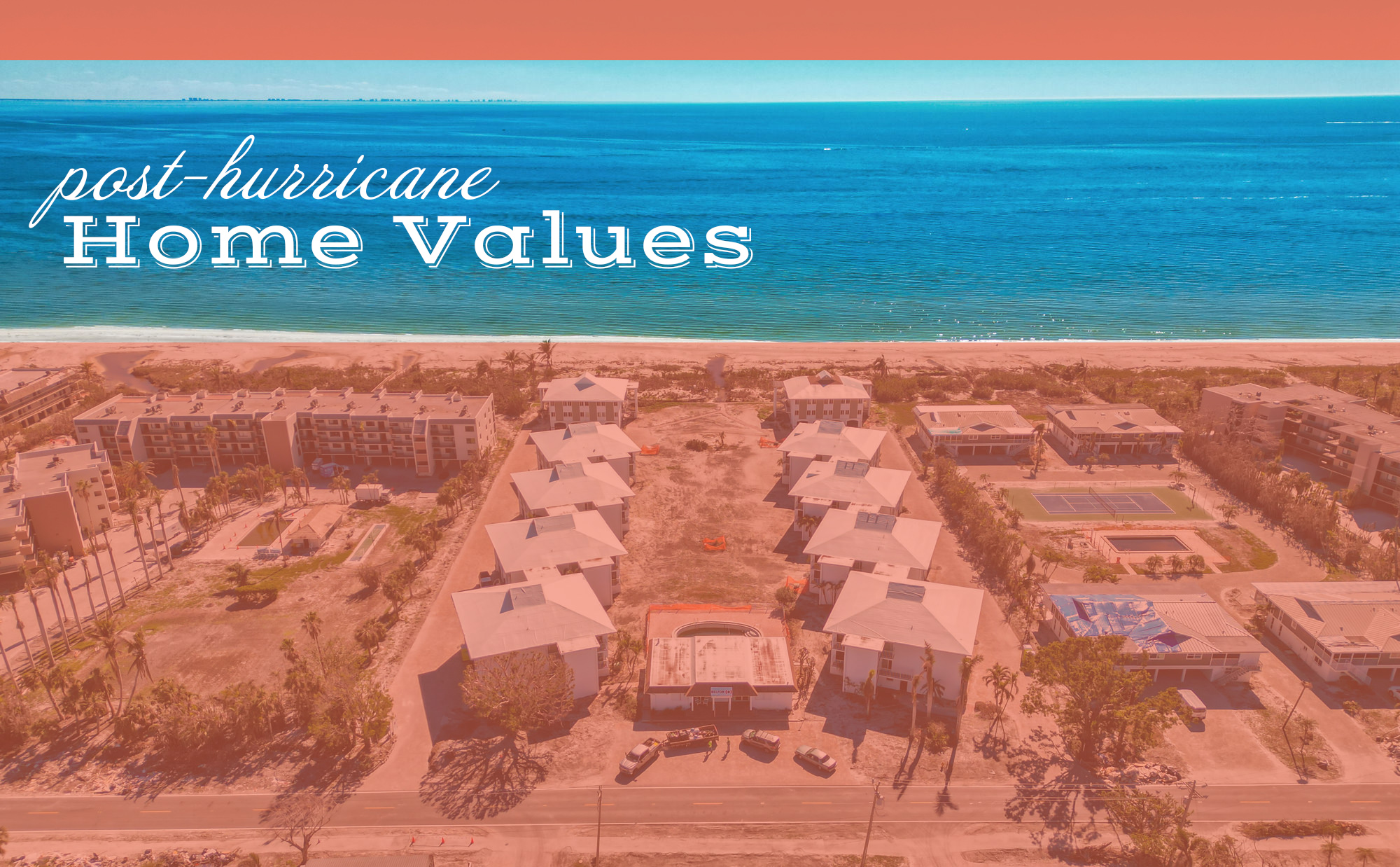 Post-Storm Dynamics: A Rollercoaster Ride
The Unpredictable Impact:
One of the most intriguing aspects of the real estate market is the unpredictability following a hurricane.
Sometimes, a hurricane can lead to a significant decrease in home values, while other times, it can spur increased demand and higher property prices. Sometimes it has very little impact on home values once everything settles and normalcy resumes.
Hurricane Ian Case Study:
In the aftermath of Hurricane Ian, a Cat 4 hurricane that directly hit Southwest Florida in 2022, the real estate market experienced a rollercoaster ride.
Initially, home sales came to a halt as the homeowners focused on assessing the damage and deciding whether to sell or embark on the journey of renovations. Trust us, it was and is a journey, even a year later.
Then, investors saw an opportunity to score a slice of paradise for a deal and inundated the inboxes of SWFL Realtors® and residents alike.
Now, there's a blend of investor activity and interest from our "regular market" comprising second-home buyers, retirees, vacation homeowners, and full-time relocaters. (New word we just made up).
Property Variety Post-Hurricane:
After experiencing a hurricane, the market showcases a diverse range of properties for sale.
Some homes received only minor damage and have been fully remediated.
Others faced substantial damage but have been fully or partially renovated, often awaiting final touches like appliances and countertops.
Others are gutted to the studs and require complete renovation.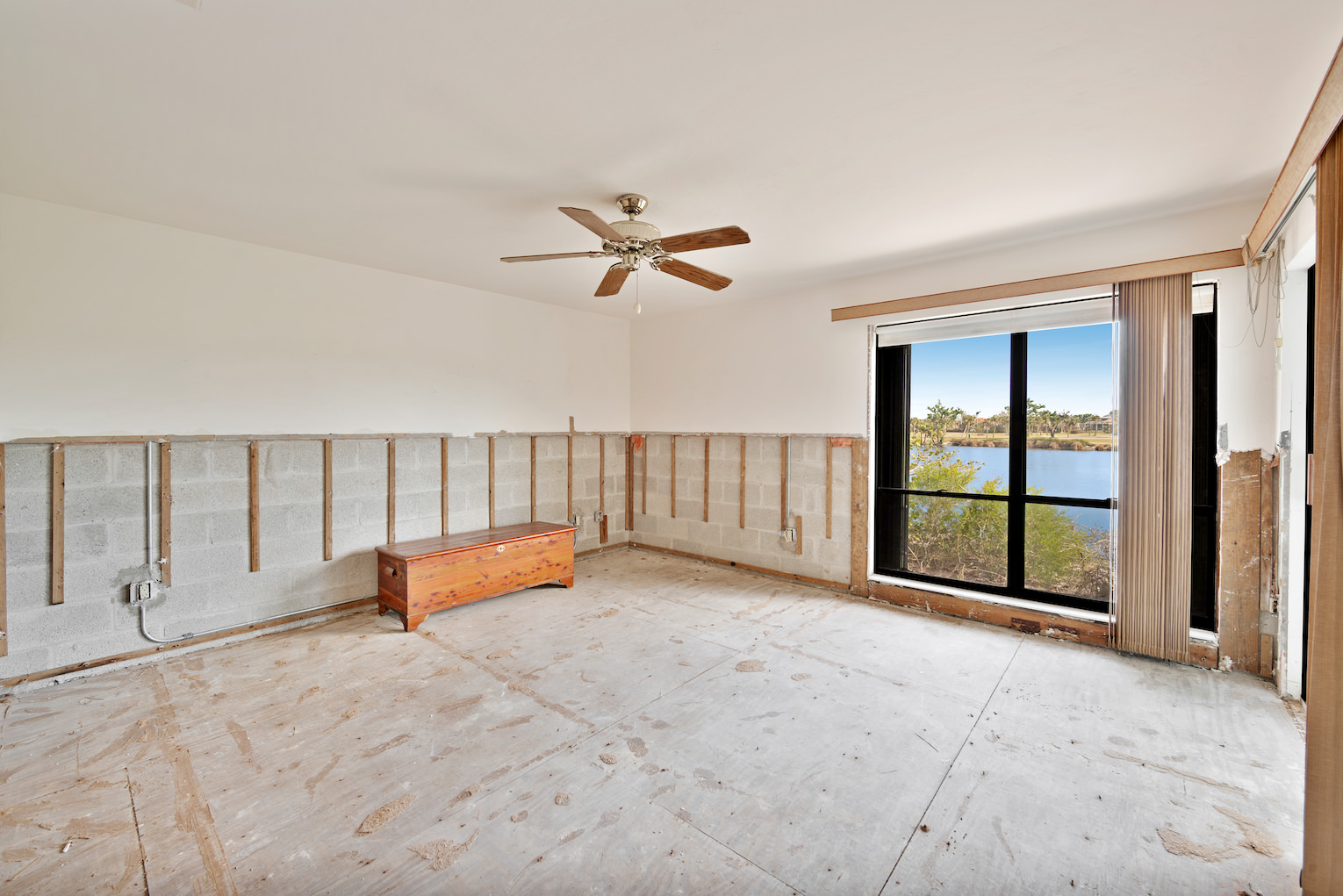 Careful Navigation
Navigating the real estate market in Southwest Florida during hurricane season requires a unique understanding of the region's seasonal rhythms. Especially in a post-hurricane real estate market, you'll need a trusted professional to guide you along your home search journey.
While the summer months may be quieter in terms of transactions, they present opportunities for savvy buyers. Whether you're a seasoned investor or a prospective homeowner, Southwest Florida's real estate market, even in the face of hurricanes, offers a dynamic landscape with potential for high reward. Want to learn more about the ebbs and flows of our SWFL real estate market? Don't hesitate to reach out to us at 239-472-1950 or [email protected].