Are These Invasive Plants in Your Yard?
Posted by James McCallion on Wednesday, August 19, 2020 at 8:00 AM
By James McCallion / August 19, 2020
Comment
From plants to animals, and organisms, Florida is home to a number of invasive species. Actually, Florida has more invasive species than any other state in the U.S., which isn't a statistic we're super proud of.
But, with visitors from around the world, and favorable growing conditions year-round, there's no surprise that invasive plants have rooted and spread throughout the state. Many people are unaware of the invasive plants that are growing right in their own yards. That's why we're sharing some of the common invasive plants in Southwest Florida.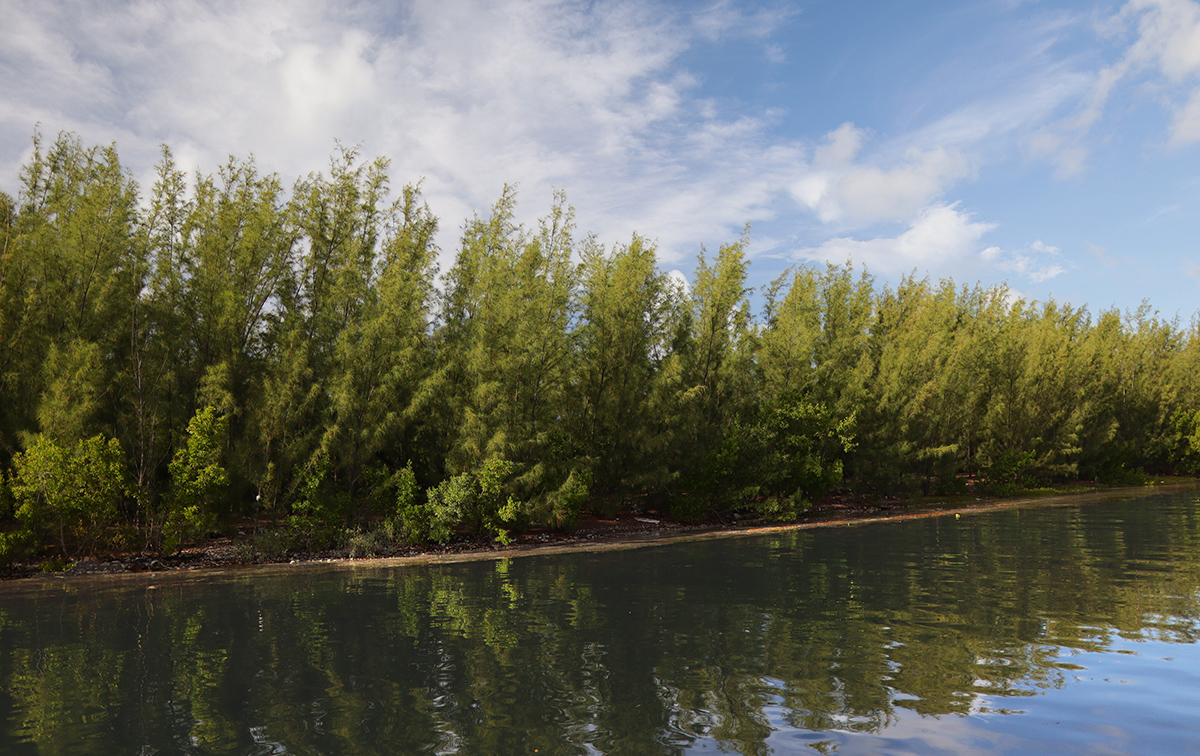 4 Invasive Plants in SWFL
The Australian Pine (Casuarina equisetifolia)
They are everywhere! While they can provide nice shade and wind protection, the roots are very shallow, which cannot stand strong windstorms. Not to mention they are salt-tolerant, spread rapidly, and drop a substantial amount of needles on the ground. Australian Pines can even encourage beach erosion by displacing deep-rooted native vegetation. They can grow up to 150ft tall and are costly to remove carefully.
Click here to learn more about the Australian Pine via Florida Invasive Plants (FLIP) website.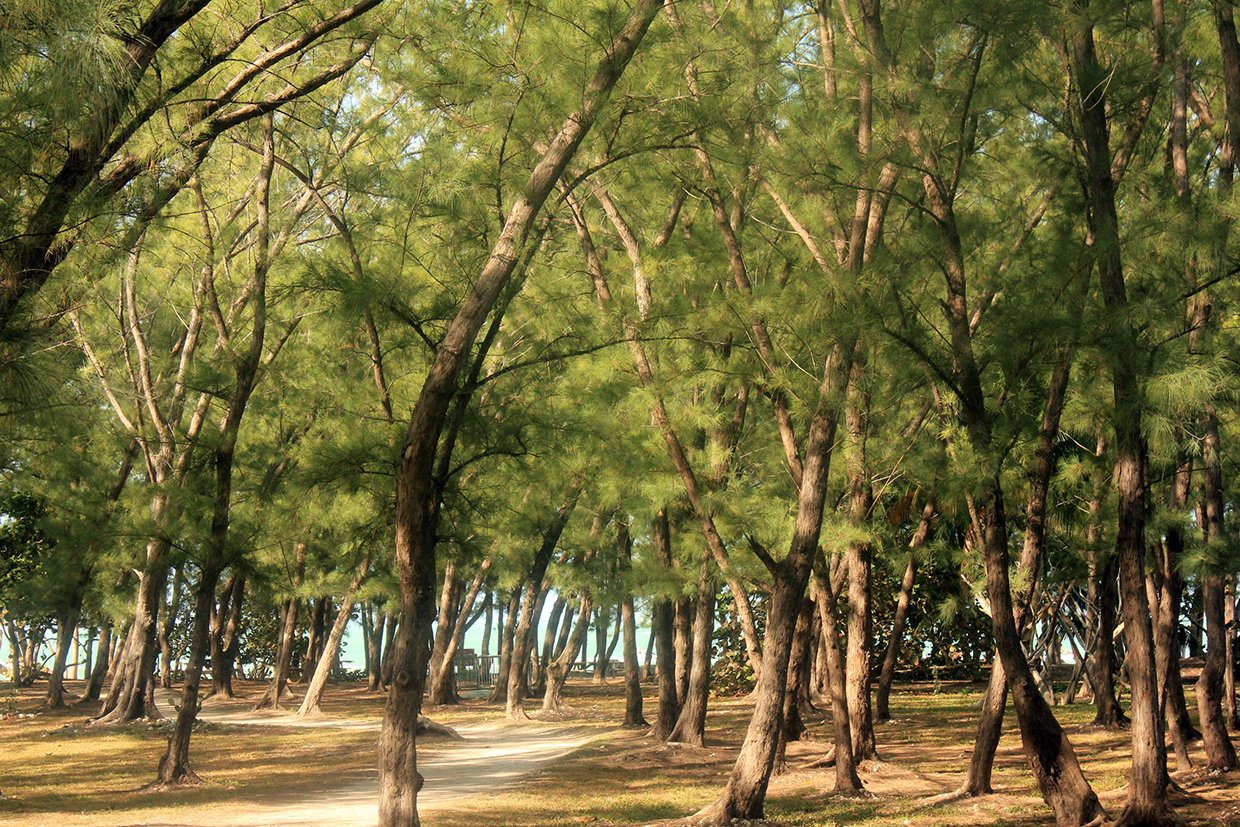 ---
Brazilian pepper (Schinus terebinthifolia)
Have you seen those shrubs with the red grape-like berries? It's likely the Brazilian pepper, another invasive plant that steals sunlight from and kills off our native Florida vegetation. The berries actually release a chemical that disturbs the growth of other plants and flowers around it. Not to mention it can cause a skin rash and/or irritate breathing for some people.
Click here to learn more about the Brazilian pepper via the FLIP website.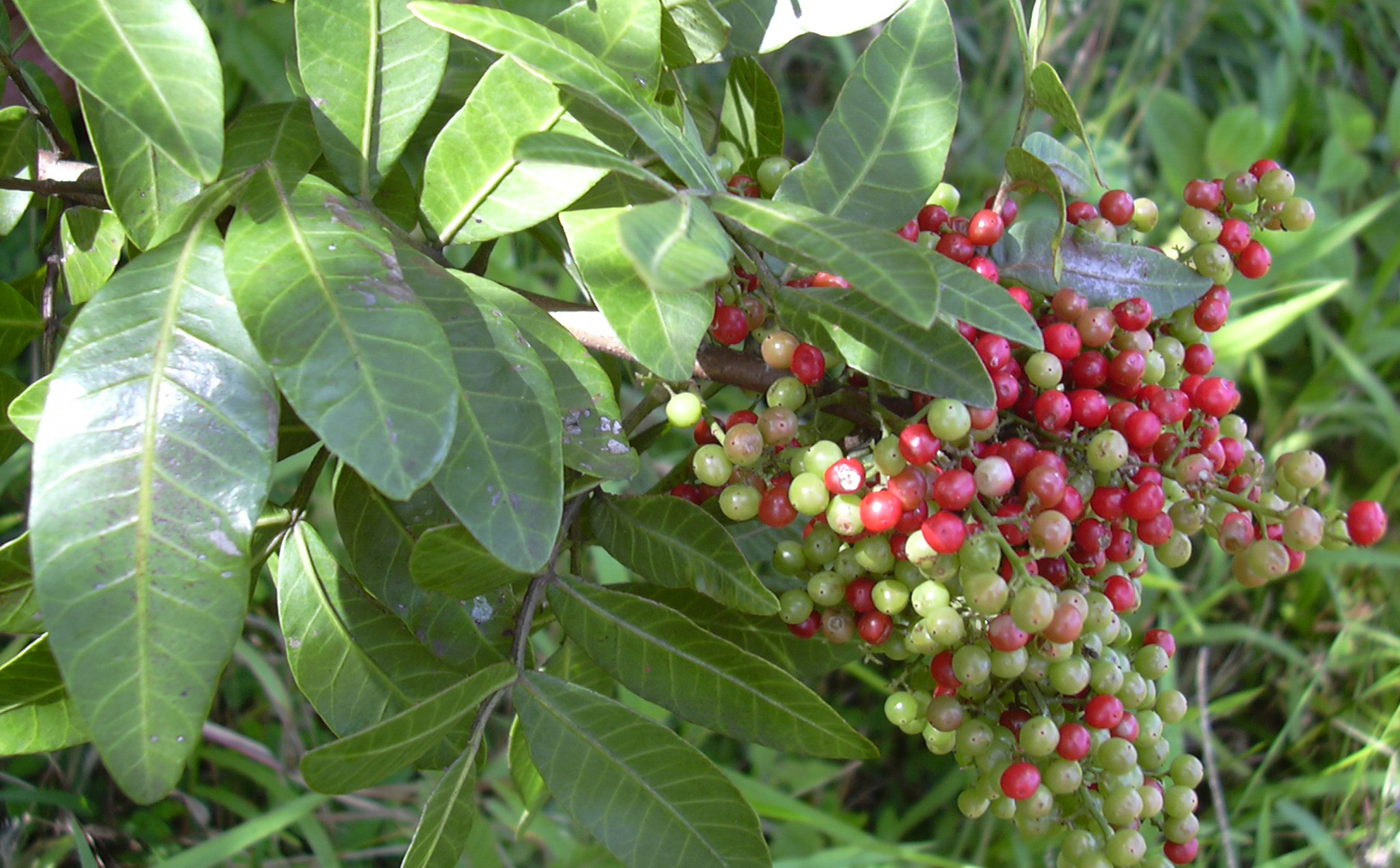 ---
Australian Umbrella (Schefflera actinophylla)
We promise its not personal, Australia. The "umbrella" or "octopus" tree is difficult to control after it has established itself in an environment. It's also a stealer of sunlight for native plantings such as the threatened scrub pinweed. Not to mention these trees have dense root systems that can wreak havoc on unground plumbing systems in your yard.
Click here to learn more about the Australian Umbrella via the FLIP website.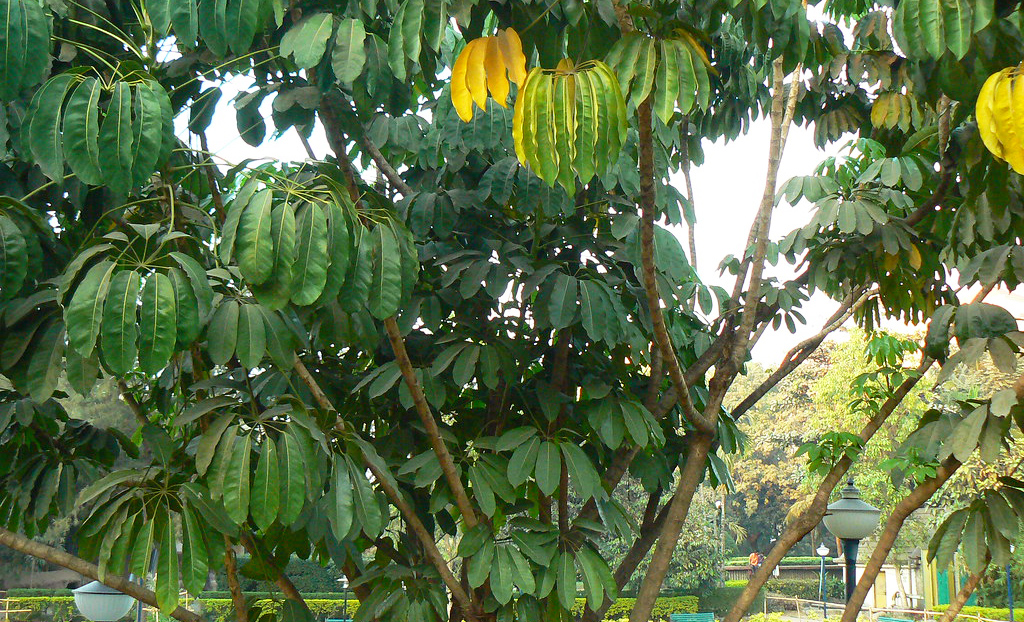 ---
Mexican petunia (Ruellia simplex)
But they are pretty flowers! And, you can purchase them at home improvement stores. This is true of the Mexican petunia, but they are on the list of invasive plants in Florida. Why? They rapidly invade native plantings with colonies of stalks that regrow when cut back and whose seeds can last for years.
Click here to learn more about the Mexican Petunia via the FLIP website.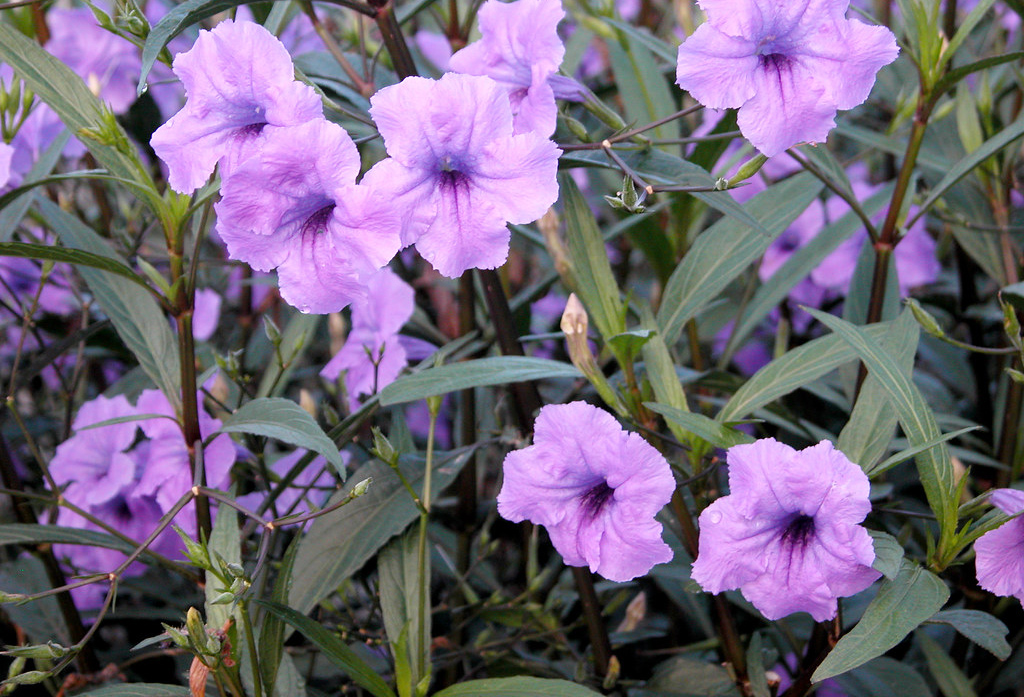 ---
For a complete list of invasive plants in Florida, visit the University of Florida plant directory here. Lee County also offers a list of common invasive plants in SWFL, click here to view. For help in identifying native vs invasive species in your yard, contact our local garden centers such as the All Native Garden Center in Fort Myers, the SCCF Native Plant Nursery on Sanibel, or the Florida Native Plant Society, which has a chapter in Fort Myers and Naples.