It's a bird, it's a plane, it's a Rocket?!
Posted by Susan McCallion on Thursday, September 3, 2015 at 3:28 PM
By Susan McCallion / September 3, 2015
Comment
A number of us here in South Florida woke up to unusual lights in the sky on Wednesday, September 2, 2015.


Is it a meteor? A plane? A UFO??
Mass confusion was spread throughout the southern half of Florida, from Fort Myers, to Miami, and as far south as the Florida Keys. A white and blue cloud of smoke lit up the sky and slowly dissipated as the sun rose.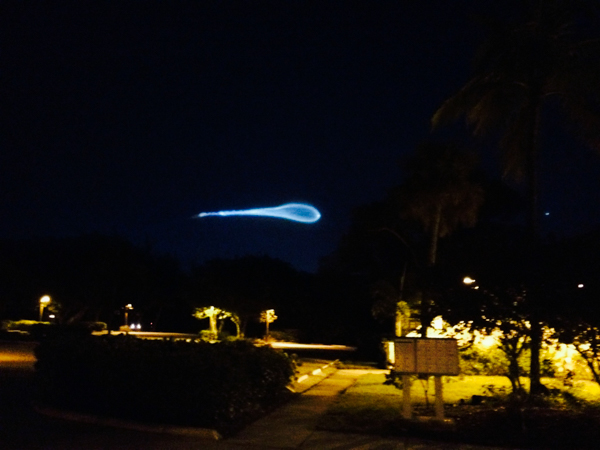 It turns out that the mysterious light show came from an early morning rocket launch from Cape Canaveral Air Force Base on the East Coast of Florida. While it's not uncommon for those living along the Atlantic side of the state to see frequent space launches from Cape Canaveral and the Kennedy Space Center, it's less commonly seen here in Southwest Florida.


So What Was Different With This Launch?
The blastoff happened at 6:18am, before the sun had risen in the sky. As the rocket traveled further out the sun's rays backlit the smoke trail coming from the rocket, thus causing the amazing cloud plume seen that morning.
The United Launch Alliance Atlas V rocket was carrying a Navy communications satellite called MUOS-4. This launch actually completes the fourth of a quartet series of launches by the Navy, sending their MUOS satellite systems into space for improved communication practices in the field.
Learn more about the MUOS systems here.
Visit the Space Coast of Florida!
Though its rare to see the launches from the Fort Myers area, its just a three-hour drive across the state to visit Florida's "Space Coast" for yourself.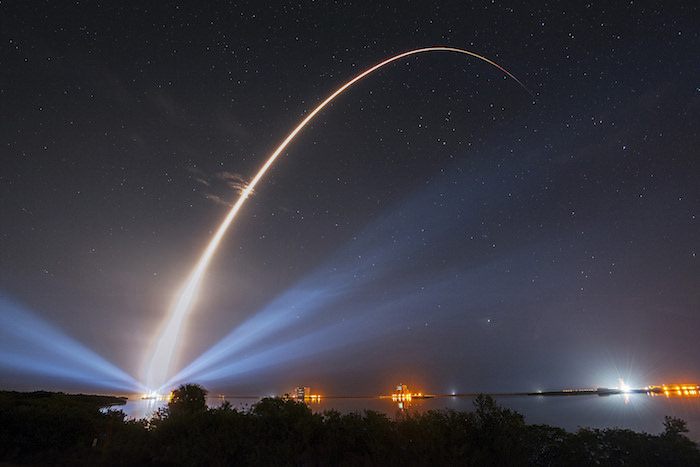 What's the Space Coast?
Good Question! Its the area east of Orlando, along the Atlantic Coast. If you've visited Cocoa Beach, Melbourne, or the Palm Bay area, you've already been there!
What's there to do?
The Kennedy Space Center is located just above Merritt Island and is a major attraction for tourists in the area. Like any coastal community, you have to visit the beach while you're on the Space Coast. You'll be surprised at the difference between the beaches on the Atlantic vs. our Gulf Coast beaches.
visitspacecoast.com provides a great overview of the area, and even lists a schedule of upcoming space launches, which visitors can witness in person. So, get out there and explore all that Florida has to offer!