Lee County School System Explained
Posted by Susan McCallion on Saturday, July 22, 2017 at 4:01 PM
By Susan McCallion / July 22, 2017
Comment
The Lee County School District is unique to most other public school systems in the U.S. and even other parts of Florida. For those who are unfamiliar with the school system here in Lee County, we thought we'd share some useful information, facts and figures!

Please note this information regards the Public School System in Lee County. There are also a number of great private school options, each with different facts and figures involved.

Number of Public Schools in Lee County:
14 - Public High Schools
20 - Public Middle Schools*
49 - Public Elementary Schools*
*With some overlap for combination schools (K-8)
School Year
First Day of School - August 10, 2017
Last Day of School - May 30, 2018
Daily Bell Times
7:05am - 1:35pm - High School
9:45am - 4:00pm - Middle School
7:55am - 2:10pm or 8:55am - 3:10pm - Elementary School
7:55am - 2:10pm - Combination Schools (K-8)
Student Enrollment (2016/2017 School Year)
1,833 - Pre-K Students
42,278 - Elementary School Students
20,552 - Middle School Students
27,927 - High School Students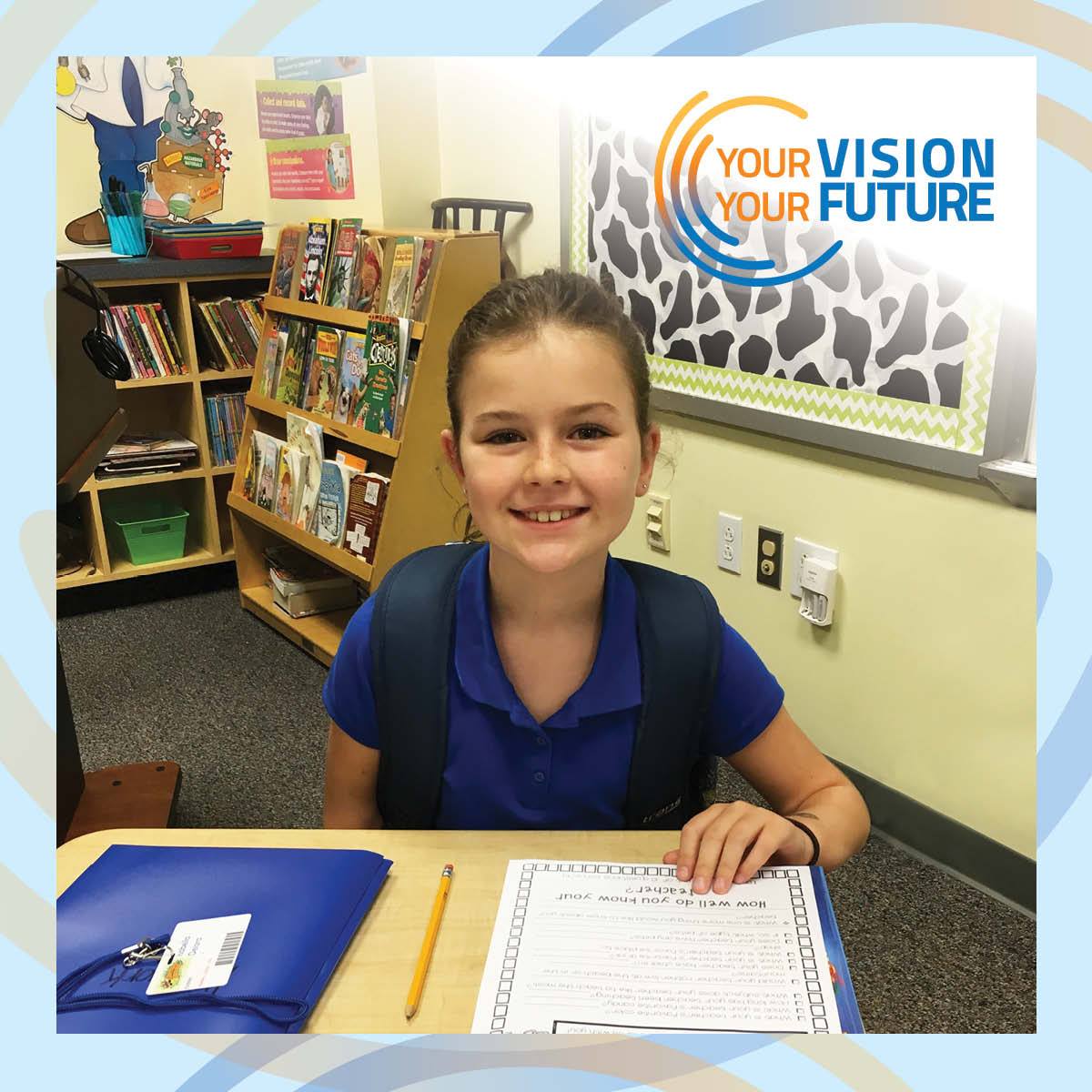 Photo Courtesy of Lee County Schools - Facebook

Student Assignment

As explained in the Lee County School District - "Plan For Student Assignment":
Families enrolling in Lee County for the first time will find that school assignment is not bound by a boundary drawn around a school that is common in most school districts. The Plan divides the District into three Choice Zones and each Choice Zone is further divided into three sub-zones.
The West Zone is generally the portion of Lee County located west and north of the Caloosahatchee River. The East Zone is generally east of Interstate 75 and north of Martin Luther King Boulevard. The South Zone is generally south of Martin Luther King Boulevard and the Caloosahatchee River.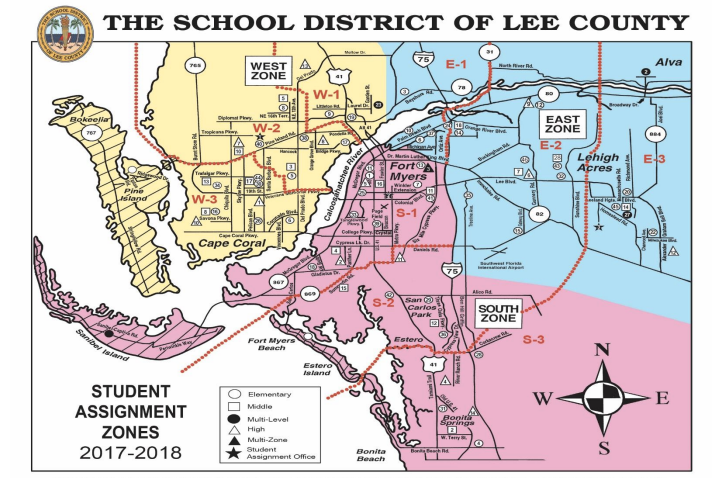 In response to the desire of Lee County residents for increased opportunities to attend schools closer to their homes and to help the District manage transportation more effectively, The Plan relies on sub-zones within each of the three Choice Zones. Parents or guardians select from among the schools in the sub-zone in which he or she resides and in any contiguous sub-zone within the same zone.

In the event that more students apply to a choice school than there are seats available, assignments are made to fill the capacity of the school according to the following preferences:


Multi-zone attractor programs
Zone attractor programs
ESE and special programs
Siblings
Proximity 1 (P1)
Proximity 2 (P2) and Proximity 3 (P3)
Serious illness or death of a custodial parent
Dependent child of active-duty military personnel whose move is a result of military orders
Relocated due to foster care placement in a different school zone
A move due to court-ordered change in custody
Random lottery number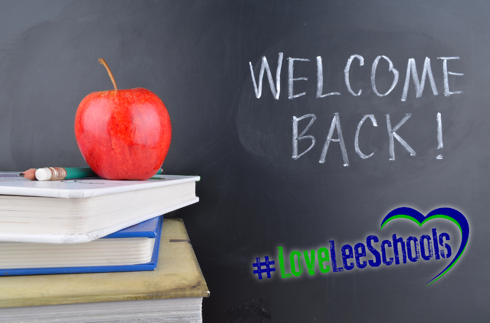 In the event all schools at the student's level in the student's sub-zone and contiguous sub-zone are over capacity, the Superintendent (or his designee) may authorize assignments to a noncontiguous sub-zone within the zone.