Lee County School System Explained
Posted by Susan McCallion on Thursday, February 23, 2023 at 12:00 PM
By Susan McCallion / February 23, 2023
Comment
The Lee County School District is unique to most other public school systems in the U.S. and even other parts of Florida. For those who are unfamiliar with the school system here in Lee County, we thought we'd share some useful information, facts and figures!

Please note this information regards the Public School System in Lee County. There are also a number of great private school options, each with different facts and figures involved.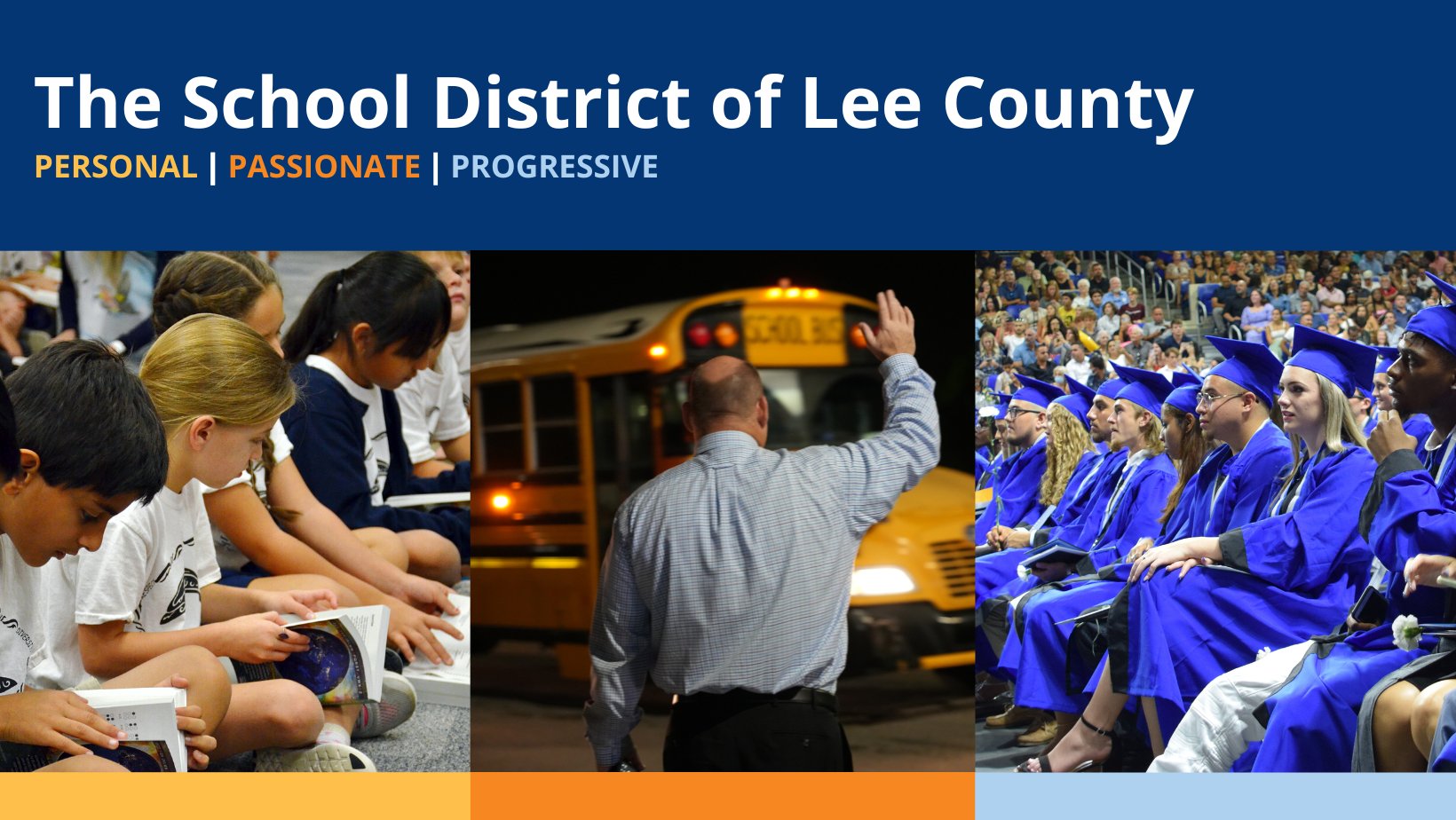 Number of Schools in Lee County:
15 : Public High Schools
20 : Public Middle Schools
49 : Public Elementary Schools
15 : Special Education Centers & Vocational / Technical Colleges
4 : K-8th Grade Schools
95 : Total Number of "Traditional" Schools
23 : Charter Schools
118 : Total Number of Schools
School Year
First Day of School - Typically Mid August
Last Day of School - Typically Early June
Daily Bell Times
7:05am - 1:35pm - High School
9:45am - 4:00pm - Middle School
7:55am - 2:10pm or 8:55am - 3:10pm - Elementary School
7:55am - 2:10pm - Combination Schools (K-8)
Student Enrollment (2022 School Year)
1,806 - Pre-K Students
44,585 - Elementary School Students
23,251 - Middle School Students
32,219 - High School Students
101,861 - Total Enrollment
*Information Based on Cycle 2 October 2022 Enrollment Count and Includes Charter Schools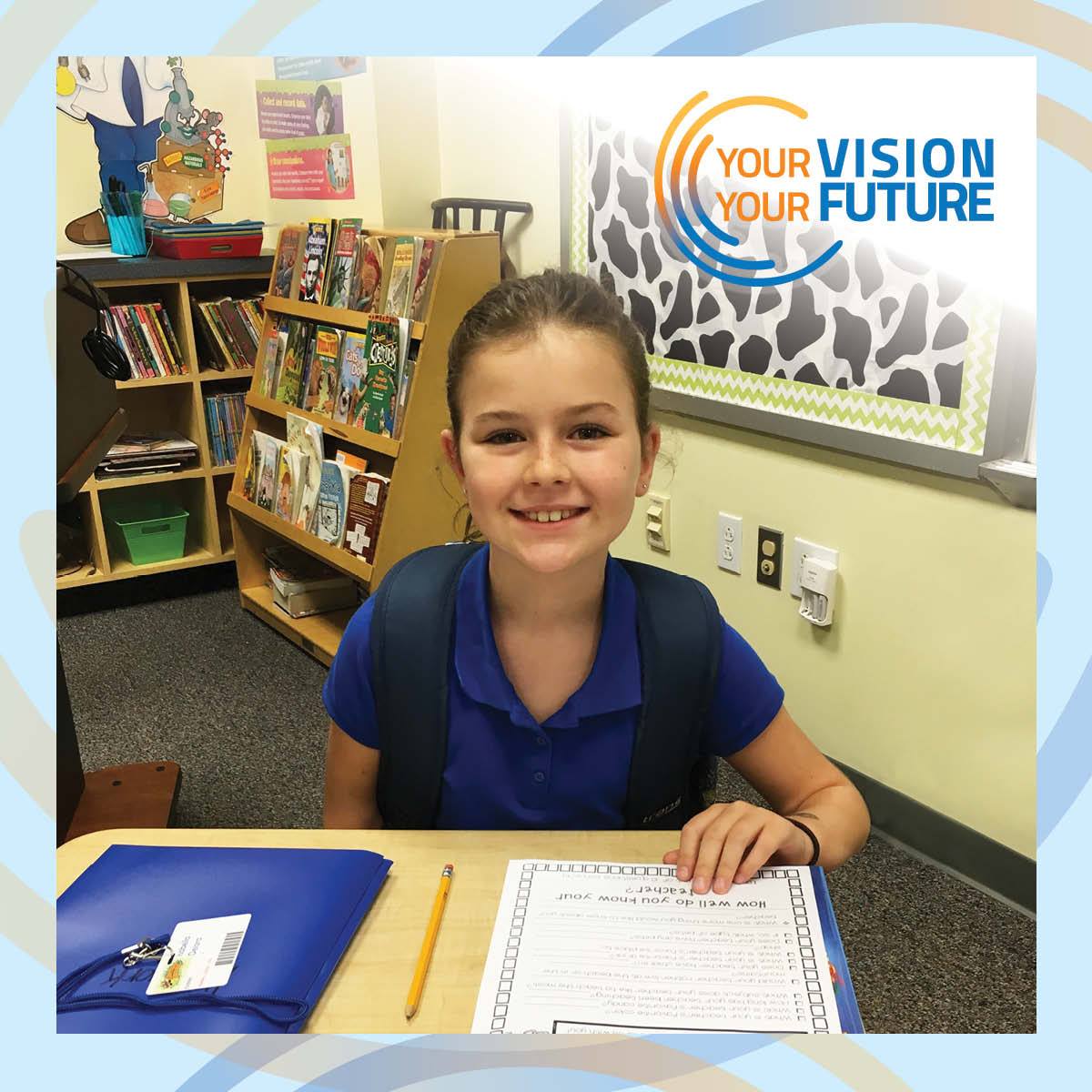 Photo Courtesy of Lee County Schools - Facebook

Elementary School Assignments
As explained in the Lee County School District - "
Student Enrollment Plan 2023/2024
":
Beginning in 2023-2024, The School District of Lee County is implementing a Proximity Plan for the District elementary students. The Student Enrollment Plan for 2023-2024 is focused around reducing the size of the attendance zones. Also impacted will be the transportation system; bus routes will be shorter and there will be a reduction in the number of bus routes.
All students currently enrolled in district elementary schools are provided the option to continue to attend their current school of enrollment. However, school bus transportation will not be provided to those students unless the current school is within the new proximity boundary for the student's residence. The Sibling Preference (the ability to link younger siblings to older siblings at a school) will continue as an assignment factor in the Proximity Plan.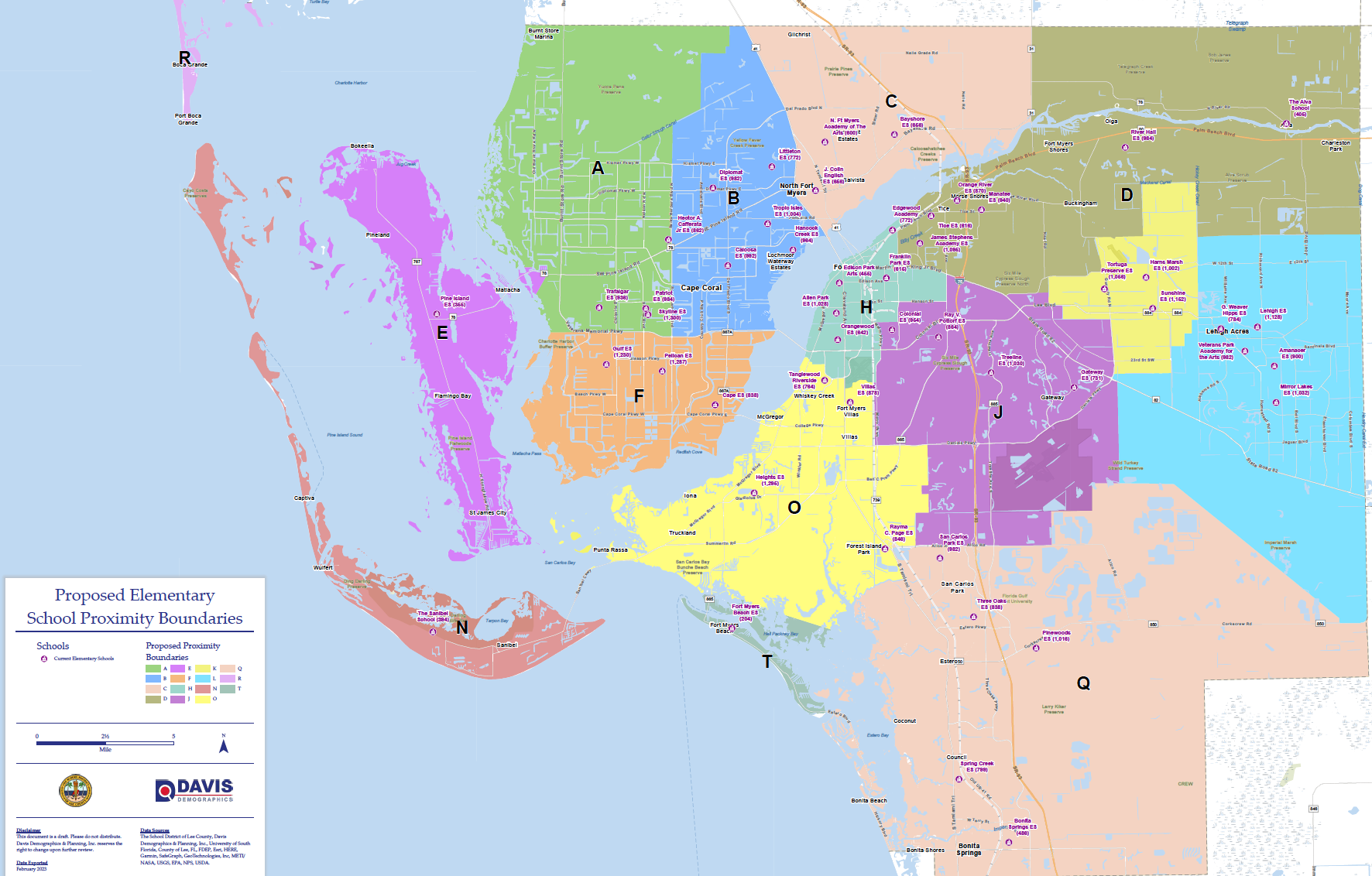 Families participating in the new Proximity Plan are asked to rank the schools within the new Proximity Plan attendance zones. Students will only receive transportation for elementary schools within the residential choice proximity zone in which they reside.
The lottery process is used in situations in which the number of applicants for a school exceeds the available seats. The system first considers the preferences that a student has and then randomly processes applications when placing students. Enrollments from the lottery are made to fill the capacity of the school according to the following preferences:
ESE and special programs
Sibling preference
Proximity 1 (P1 – residence within two miles of school)
Serious illness or death of custodial parent
Dependent child of active duty military personnel whose move is a result of military orders
Relocated due to foster care placement in a different school zone
A move due to court-ordered change in custody
Middle and High School Assignments
The plan divides the District into three Residential/Choice Zones and each of these three zones is further divided into three sub-zones for Middle and High School students.
The West Zone is generally the portion of Lee County located west and north of the Caloosahatchee River. The East Zone is generally east of Interstate 75 and north of Martin Luther King Boulevard. The South Zone is generally south of Martin Luther King Boulevard and the Caloosahatchee River.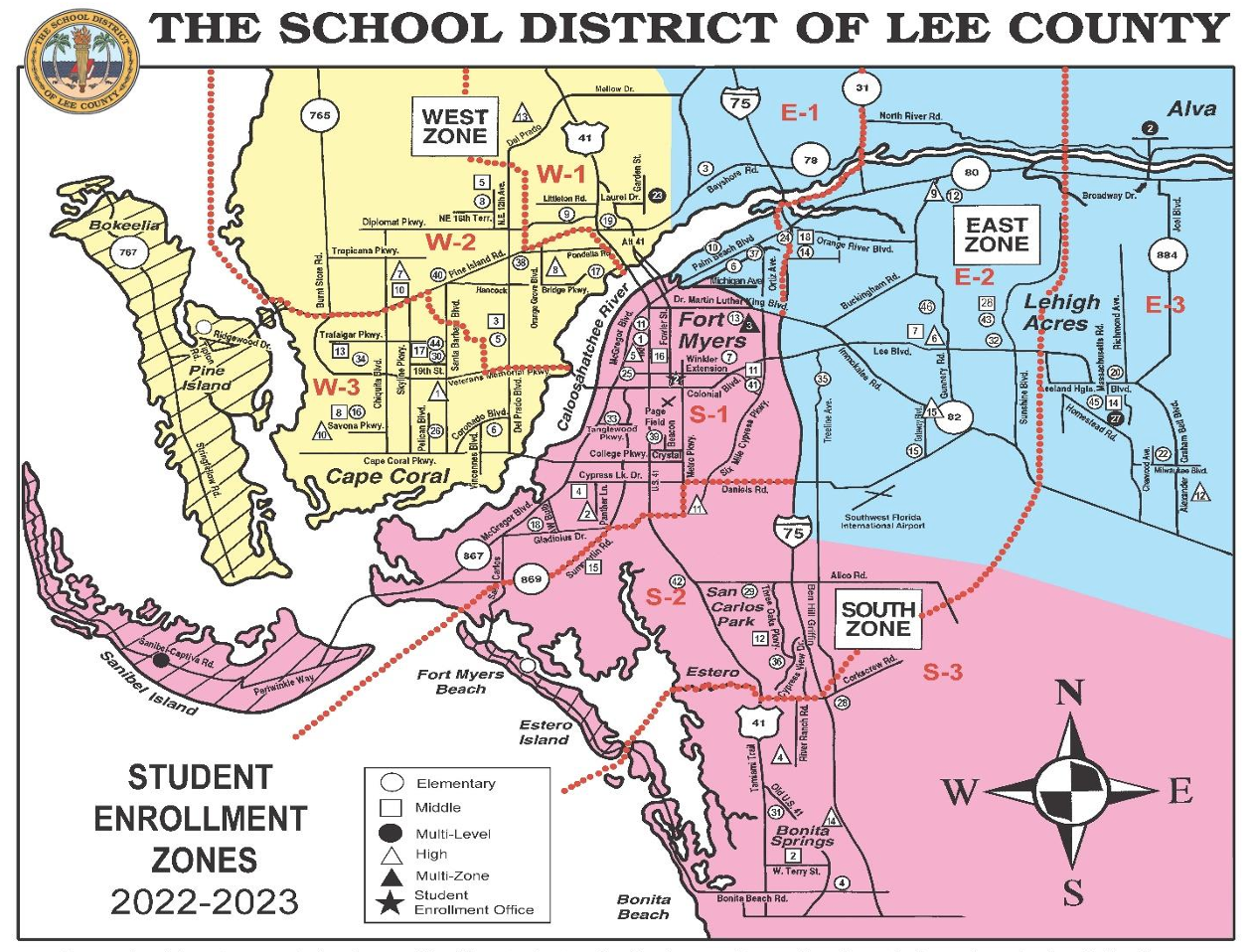 In response to the desire of Lee County residents for increased opportunities to attend schools closer to their homes and to help the District manage transportation more effectively, the plan relies on sub-zones within each of the three Residential/Choice Zones. Parents or guardians select from among the schools in the sub-zone in which he or she resides and in any contiguous sub-zone within the same zone.

A lottery process is used in situations in which the number of applicants for a school exceeds the available seats. The system first considers the preferences that any student has and then randomly processes applications when placing students. Enrollments from the lottery are made to fill the capacity of the school according to the following preferences:


Zone attractor programs
ESE and special programs
Sibling preference
Proximity 1 (P1)
Sibling guarantee
Proximity 2 (P2) and Proximity 3 (P3) (middle school only)
Serious illness or death of custodial parent
Dependent child of active duty military personnel whose move is a result of military orders
Relocated due to foster care placement in a different school zone
A move due to court-ordered change in custody