Lee County Ties for Top Recycling County in Florida
Posted by Susan McCallion on Thursday, September 12, 2019 at 3:15 PM
By Susan McCallion / September 12, 2019
Comment
It's the little things that make a big impact! You might not think much about recycling that one water bottle at the beach, or the few cardboard boxes amazon sends you each month. But here's proof that your efforts have gone a long way!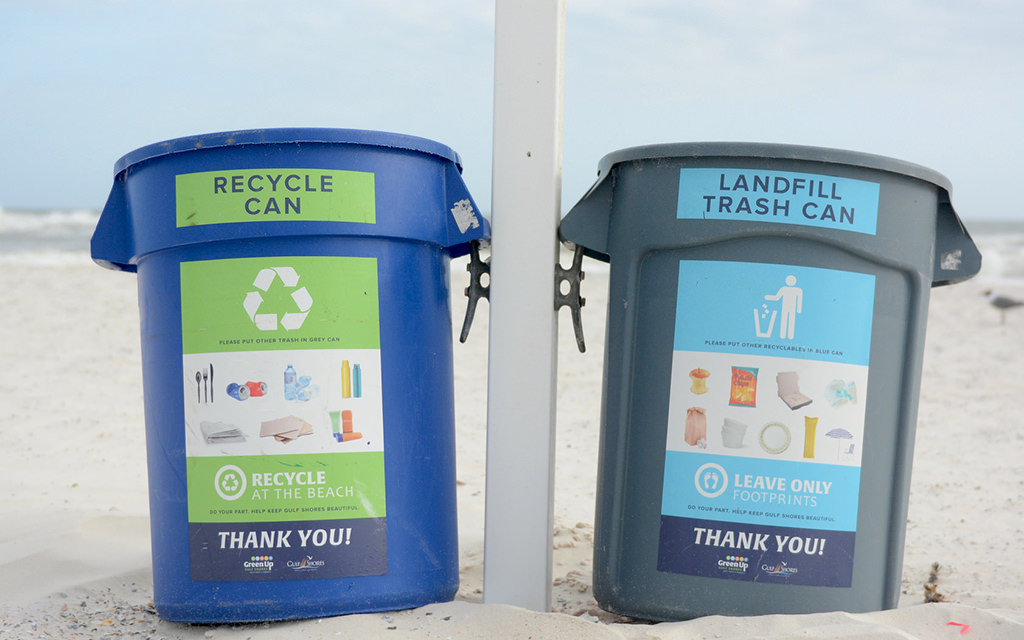 A recent report by the Florida Department of Environmental Protection announced that Lee County and Charlotte County tied for Florida's top recycling county in 2018 with a 77% recycling rate!
Just how much recycled material is that? Enough to fill 107 football fields with piles as high as the tallest point on the Sanibel Causeway bridge. Now that's an accomplishment to be proud of!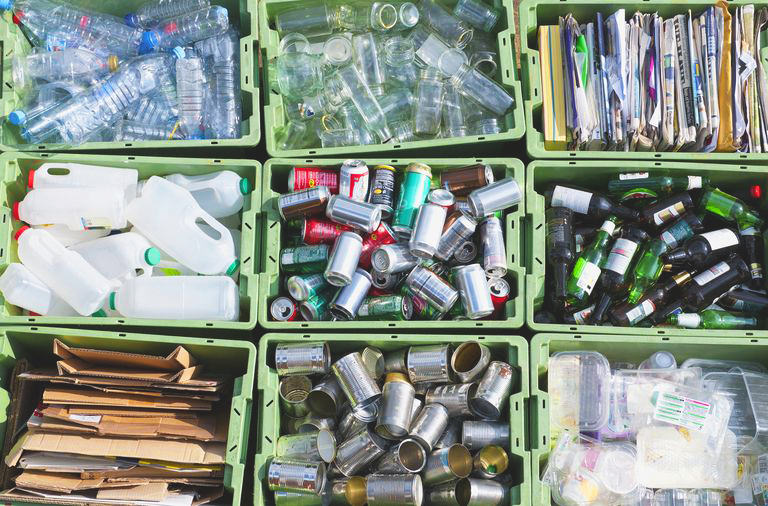 What Can You Recycle
Despite our recent accolade for recycling, there's actually a lot of confusion about what's recyclable and what's not. So, here's a reminder of the things you can and cannot recycle in your curbside bin provided by Lee County. Note: Each county might have slightly different recycling rules.
CAN Recycle in Lee County Curbside Bin
- Paper - including mail, newspapers, magazines, etc.
- Metal cans - including aluminum cans, foil, and cooking trays
- Cardboard - including any box that doesn't have a wax coating (such as milk cartons)
- Plastic bottles - including any size jug
*Look for number 1-7 in the recycling triangle on the bottom of the container
- Glass bottles - including green, brown or clear glass bottles or jars
Click here for the full list and explanation of what can go in your Lee County recycling bin.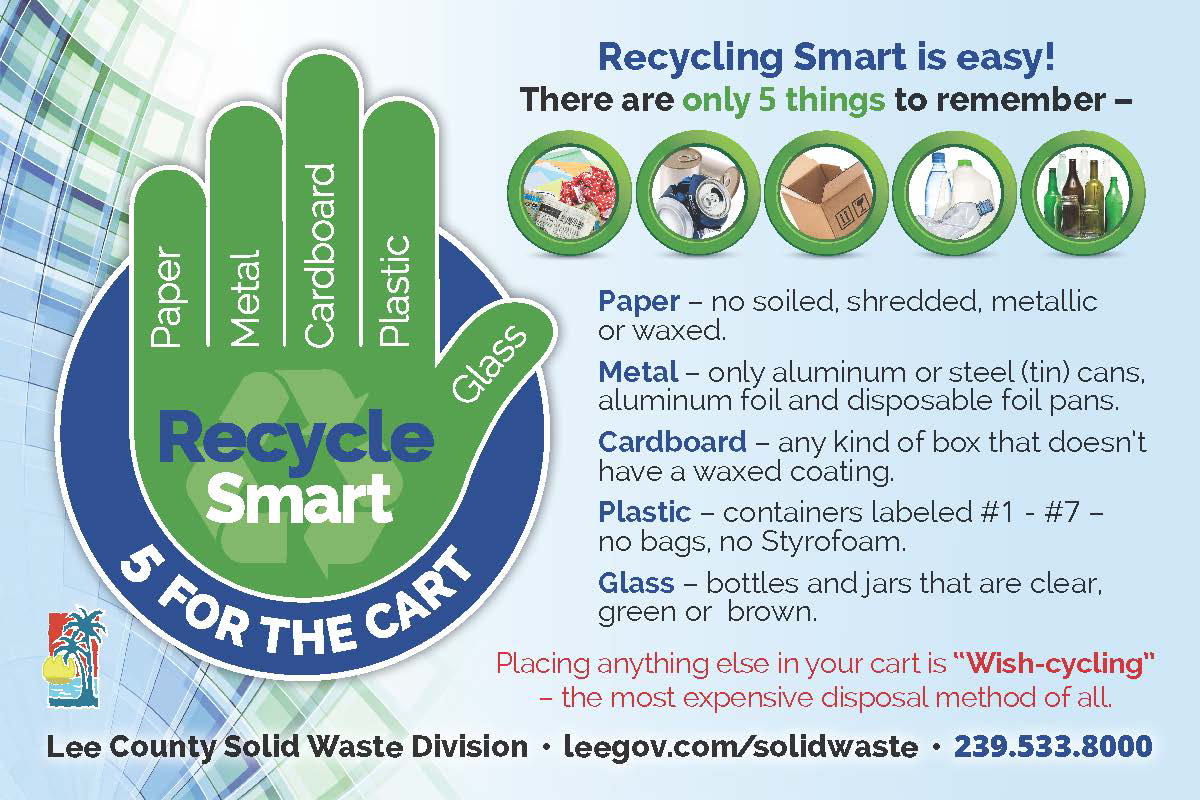 Do NOT Recycle in Curbside Bin
- Styrofoam (goes in trash)
- Bubblewrap, packing peanuts (goes in trash)
- Hangers (can be donated)
- Toys (can be donated)
- Metal scraps (can be brought to a scrap yard)
- Plastic bags (can recycled at grocery stores)
- Clothing (can be donated)
- Yard waste (can be picked up on a separate day, click here for more information)
Lee County has called this Wish-cycling, where you place it in your curbside bin, hoping it can be recycled. In reality, it causes more work for crews to sort through and transport to the correct facility for disposal, which ultimately increases the cost of recycling for residents and business.

So, keep these items in mind, and, keep up the great work Lee County!