Real-Life Home Renovation Tours
Posted by James McCallion on Monday, June 21, 2021 at 10:24 AM
By James McCallion / June 21, 2021
Comment
When you're looking to buy a home in a heated market with low inventory, you often have to consider properties that wouldn't normally be on your list. These are the homes that are politely referred to as "fixer-uppers," encompassing everything from '80s time capsules to homes that need a lot of TLC.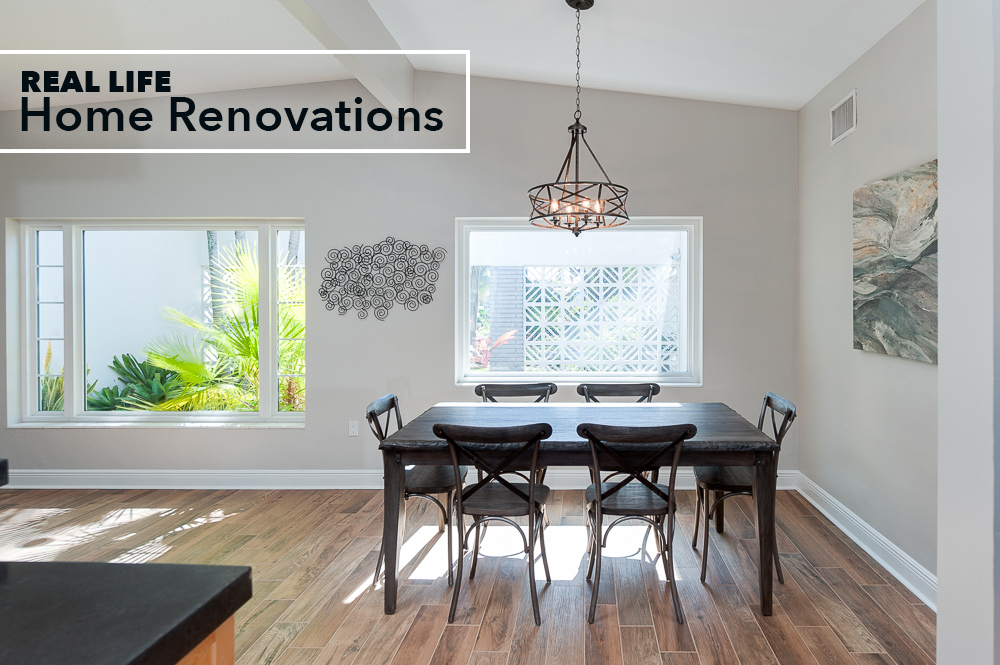 YouTube Inspiration
Though home makeover shows make the process look easy, it's difficult to see past the aesthetic challenges when you're touring the home in person. If you don't have a team of designers at your command, the following YouTubers are the next best thing.
House of Valentina
Great for: Suburban home buyers and anyone facing a dated '80s or '90s home.
The focus is on interiors for this makeover, which started with a very-80s home, which isn't uncommon to find in SWFL. This YouTuber brought a modern aesthetic that served to highlight the surprisingly good architectural features that you'd never notice underneath all those dated design choices.
Alexandra Gater
Great for: Getting small space ideas (condo home shoppers). Also great for sellers looking to do their own staging.
This 250-square-foot studio makeover is a case study in how to rethink small rooms: Focus on the space's function rather than the type of furniture you'll bring into the space. See something you particularly like in a room? Alexandra's makeovers also include a list of everything she bought or used.
BeeNeh Builds
Great for: DIY-savvy buyers on a budget.
The advice of how it's better to buy the worst house in the best location is true. Yet, the worst house can often have the worst issues. This YouTuber encountered many of the issues a renovation can have: Little to no natural lighting, zero curb appeal, tiny rooms, plumbing issues, and a wall-to-wall carpet that could best be described as "mold green." This channel goes room-by-room to reveal surprisingly stylish budget-friendly DIYs to all those issues — check out the full playlist to see.
---
Local YouTube Searches
We hope you enjoy these few examples of real-life home renovations. You can also take to YouTube yourself and search for Florida home renovations to get a local perspective from our area's home builders and designers. Happy YouTubing!