6 Real Home Renovations To Draw Inspiration From YouTube
Posted by James McCallion on Tuesday, May 23, 2023 at 11:19:29 AM
By James McCallion / May 23, 2023
Comment
Certain real estate market conditions, such as low inventory, and rising home prices, might be reasons to consider purchasing a home that needs renovations. Don't shy away from a home that needs a little TLC. These are often the best ways for you to see a return on investment for your home purchase.
Now, we're not trying to convince you to be the next YouTube house flipper, that market is already saturated. But we do think YouTube is a great resource for inspiration and even some DIY tips if you're considering doing the work yourself.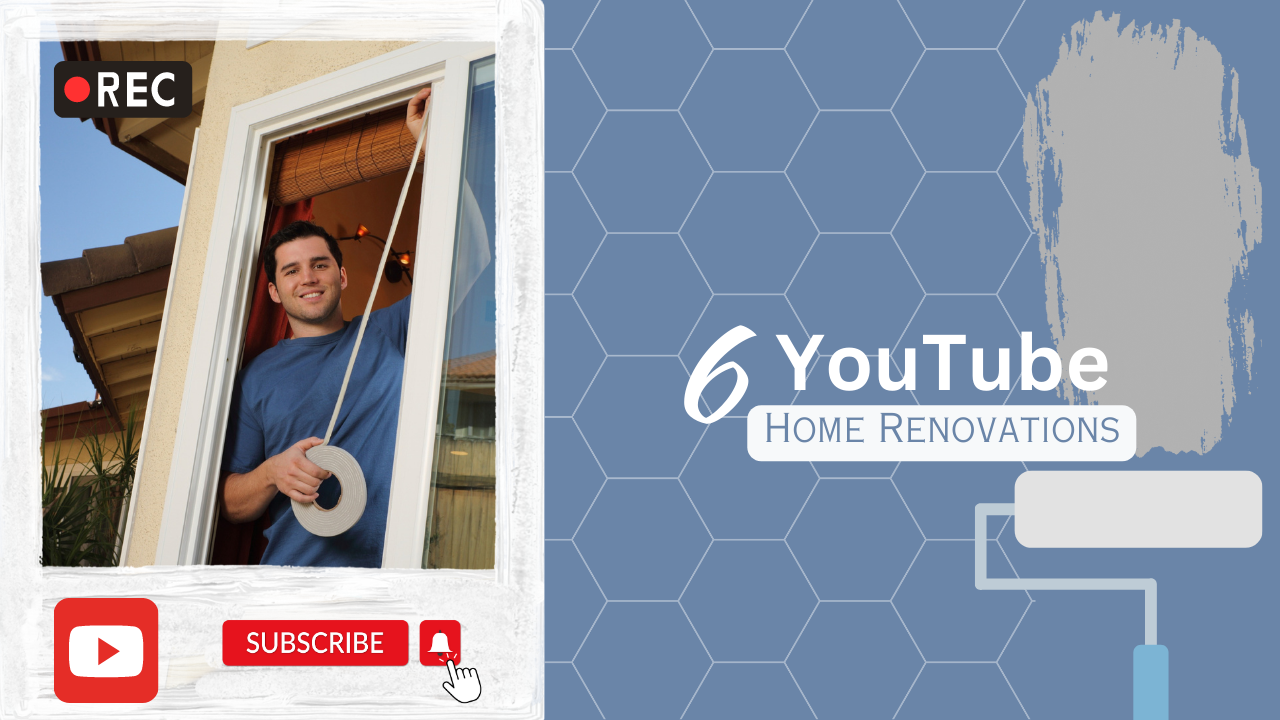 Not Every Home Needs A Major Renovation
This video is a great example of how you can transform outdated homes with simple fixes like paint. We all know that you can paint walls, but have you thought about painting your tile floors, brick fireplace, or wood ceiling panels?
This video is great for: Simple Renovations & DIYers
YouTube Channel: Kristen McGowan
Easy Exterior Renovations
This video quickly walks you through a renovation of a suburban home that needed a full makeover. She cuts the fluff and drama and talks about important factors like WHY they chose to do certain updates, and where they saved money sourcing material. It's only 7 minutes long, so what can it hurt?
Great for: Curb appeal inspiration, suburban home, ROI/cost-effective full home renovation
YouTube Channel: Austin Flipsters
'70s Home Renovation
We choose this because it features a home from the '70s. In SWFL, you'll find a number of homes built in the '70s, '80s, and '90s that are due for upgrades. This YouTuber encountered many issues along the way: no curb appeal, no natural lighting, plumbing issues, tiny rooms, and wall-to-wall carpet.
Great for: First-time homebuyers & DIY-savvy buyers on a budget
YouTube Channel: BeeNeh Builds
Small Space Renovation
We're fairly certain your SWFL home will be more than 250 sqft, so why are we including this video? This YouTuber does a really great job focusing on the space's function when thinking about the design. She chooses furniture that serves multiple purposes and uses it to divide the room.
Great for: Condo renovations, room-by-room renovation, sellers looking to do their own staging
YouTube Channel: Alexandra Gater
Preserving Tradition
Victorian home renovations probably aren't the most common type of home renovation in SWFL. But that's not to say we can't learn from this YouTuber's tips on how to preserve traditional style while adding modern lifestyle updates. Plus, this home is just gorgeous to gawk at.
Great for: Traditional Style, Townhouse Renovations, Older Home Renovations
YouTube Channel: William McNeil
Florida Home Transformation
Finally, you say, a Florida home renovation video! We do suggest looking up local home flipping and home renovation videos for inspiration and knowledge of the types of problems that commonly occur in your area. This video walks us through plans for a MAJOR renovation and remodel of a home in Coral Springs, FL. But again, not all projects have to be as grand as this example.
Great for: Florida Home Style, Pool Renovations, Major Remodeling
YouTube Channel: William McNeil
---
Considering Fixer-Uppers
For many homebuyers, the thought of buying a home that needs work isn't the most daunting concept. But, envisioning the AFTER photo is the biggest challenge. We hope that seeing these before and after videos helps bring to light the possibilities for homes that haven't been recently renovated. And who knows, maybe you'll enjoy renovating the home so much you'll start your own YouTube channel in the process!