Rockin The Dock
Posted by James McCallion on Friday, January 22, 2016 at 4:05 PM
By James McCallion / January 22, 2016
Comment
In Southwest Florida, especially along the coast of Cape Coral, Fort Myers and Bonita, it seems like evvveeryone has a boat dock behind their canal home - or at least knows someone who does. Some are new with beautiful planks of treated wood or even plastic that resembles wood, which is a growing trend for new docks. Some are old and unsteady, while others just need a little "TLC".

Whichever type of dock you have or might inherit with your Southwest Florida home, we thought you'd enjoy the following docks that are rocking it!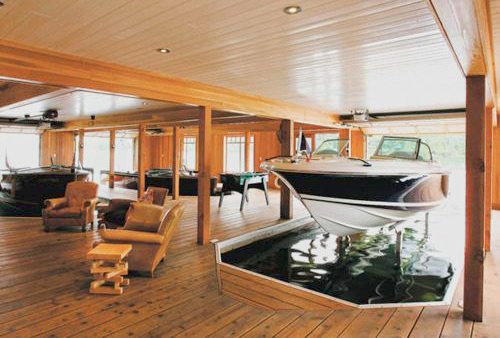 You have a roof over your head - So why shouldn't your boat?
Don't leave "Island Girl" out of the family fun, invite her in to enjoy a game of foosball or to watch your favorite show.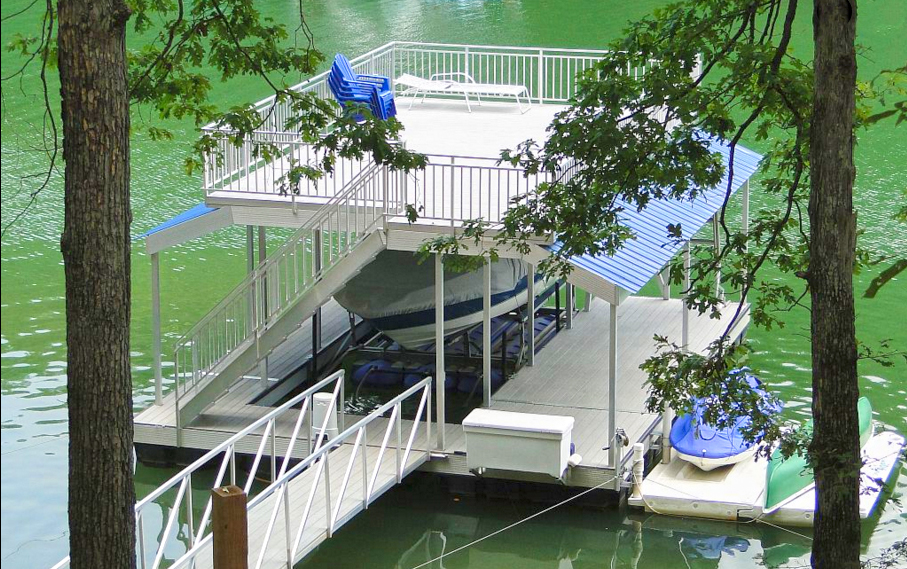 And if your boat has a roof, you might as well make it a roof-top terrace!
Although this could be dangerous with high winds that sometimes hit the area, this is an awesome outdoor hangout whether your looking to kayak, fish, grill, or just lay out and work on your tan.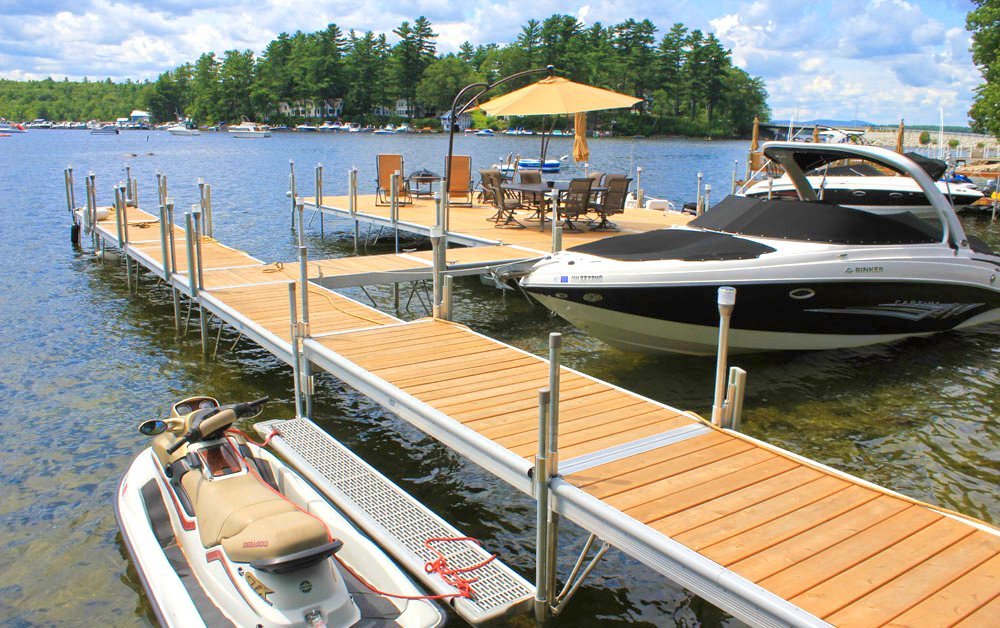 Who needs a waterfront patio when you can have a water-TOP patio?
Putting the boat and wave runner behind the patio deck opens up your view of the scenic water and vegetation.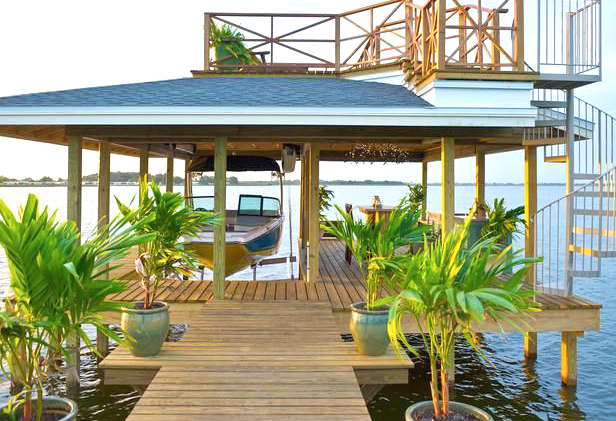 Don't landlock your plants!
Adding a little green goes a long way to enhancing your dock's appeal and natural feel. Your plants will enjoy the change of pace too! - Just don't leave em hanging when a bad storm comes rolling through. Plants don't swim well.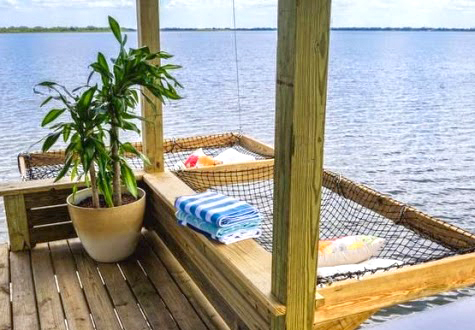 THIS. IS. AWESOME.
Nothing spells r.e.l.a.x.e.d more than this built-on hammock hanging over the water. Just keep an eye on the water levels or you might wake to a wet backside.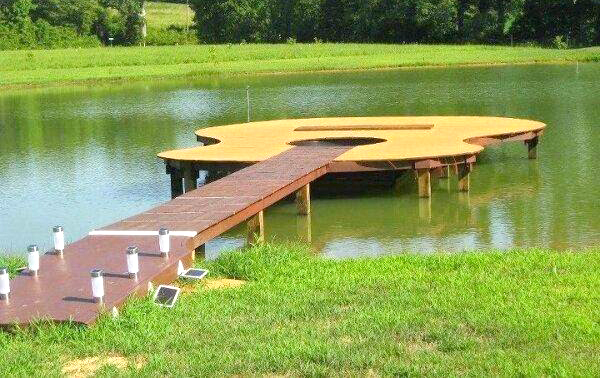 Now this is what we call a "Rockin' Dock!"
While this may not go over well with the neighbors, this dock would be the ultimate highlight for a backyard bash.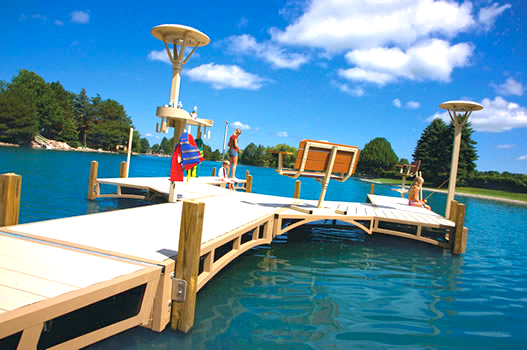 If you're looking for more "function" don't forget the tiki towers!
Adding built-in benches and lighting makes a more "worry-free" dock when it comes to blowing over patio furniture. Now if only, there were ropes to keep people from "blowing over" too. hmmm…