Spring Cleaning Survey Surprise
Posted by Susan McCallion on Monday, March 30, 2020 at 12:24 PM
By Susan McCallion / March 30, 2020
Comment
Did you know there's an annual National Cleaning Survey conducted for The American Cleaning Institute®? ... Now you do!
Can you guess what has topped the cleaning survey's "top priority" list for the past two years? Windows and bedrooms.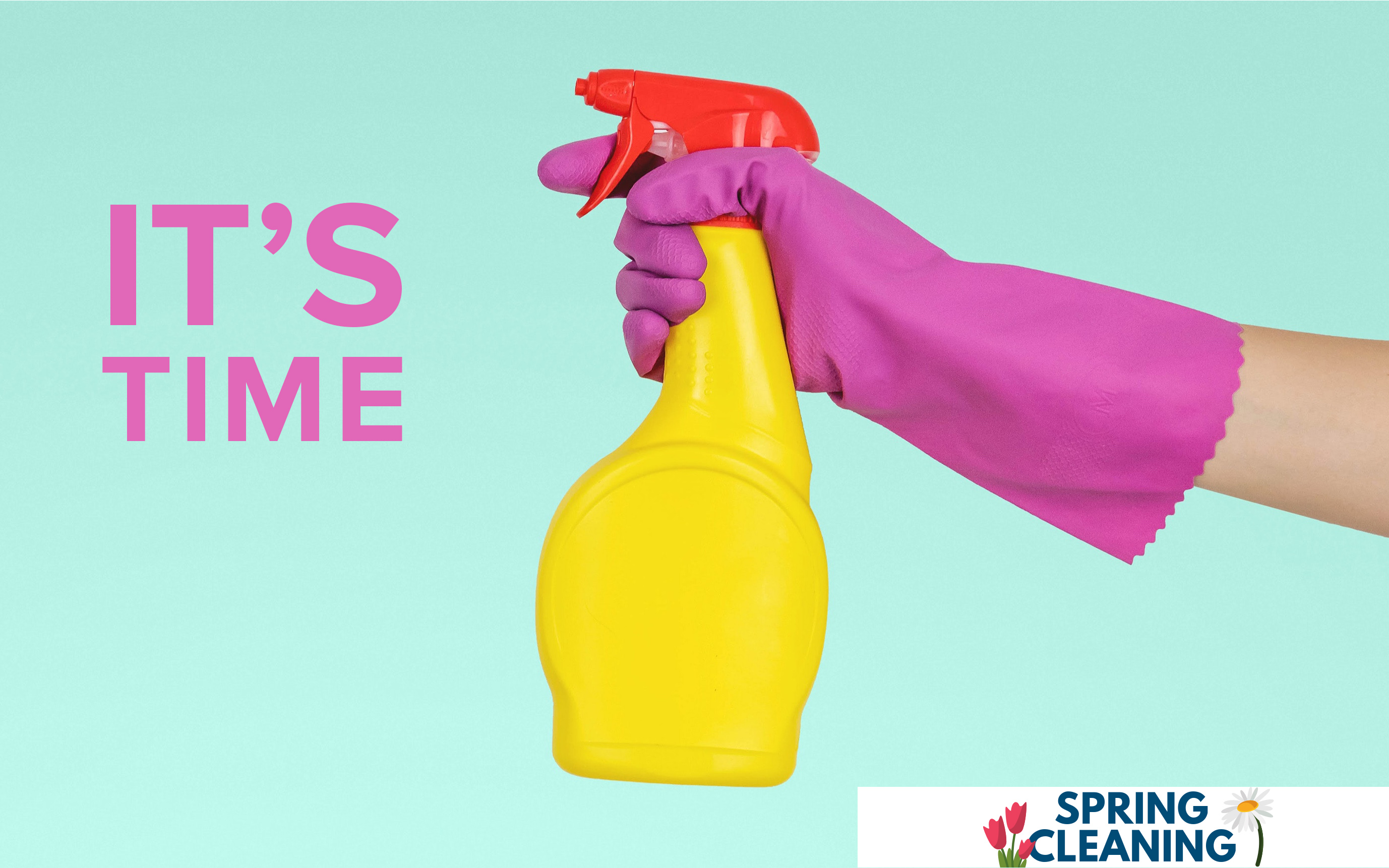 Cleaning windows, going through old clothes in the closet, scrubbing floors and dusting ceiling fans…these are all things that we don't tend to do every day, week, month or even every year. So, we weren't surprised to see they topped the list of fellow Spring Cleaner's priorities each year. We were surprised to read that 78% of us actually participate in Spring Cleaning, which is great!
Now Is The Time
Especially as most of us are quarantined to our homes, now is the time to get it done. The great part is, you don't have to dedicate an entire weekend to cleaning… pick a room and do a little bit each day!
Spring Cleaning Checklist
Need help deciding where to start? We found a number of these great monthly calendars that outline one cleaning task to focus on each day. Make a habit of either starting or ending each day with one of these tasks and before you know it, your home will be spotless!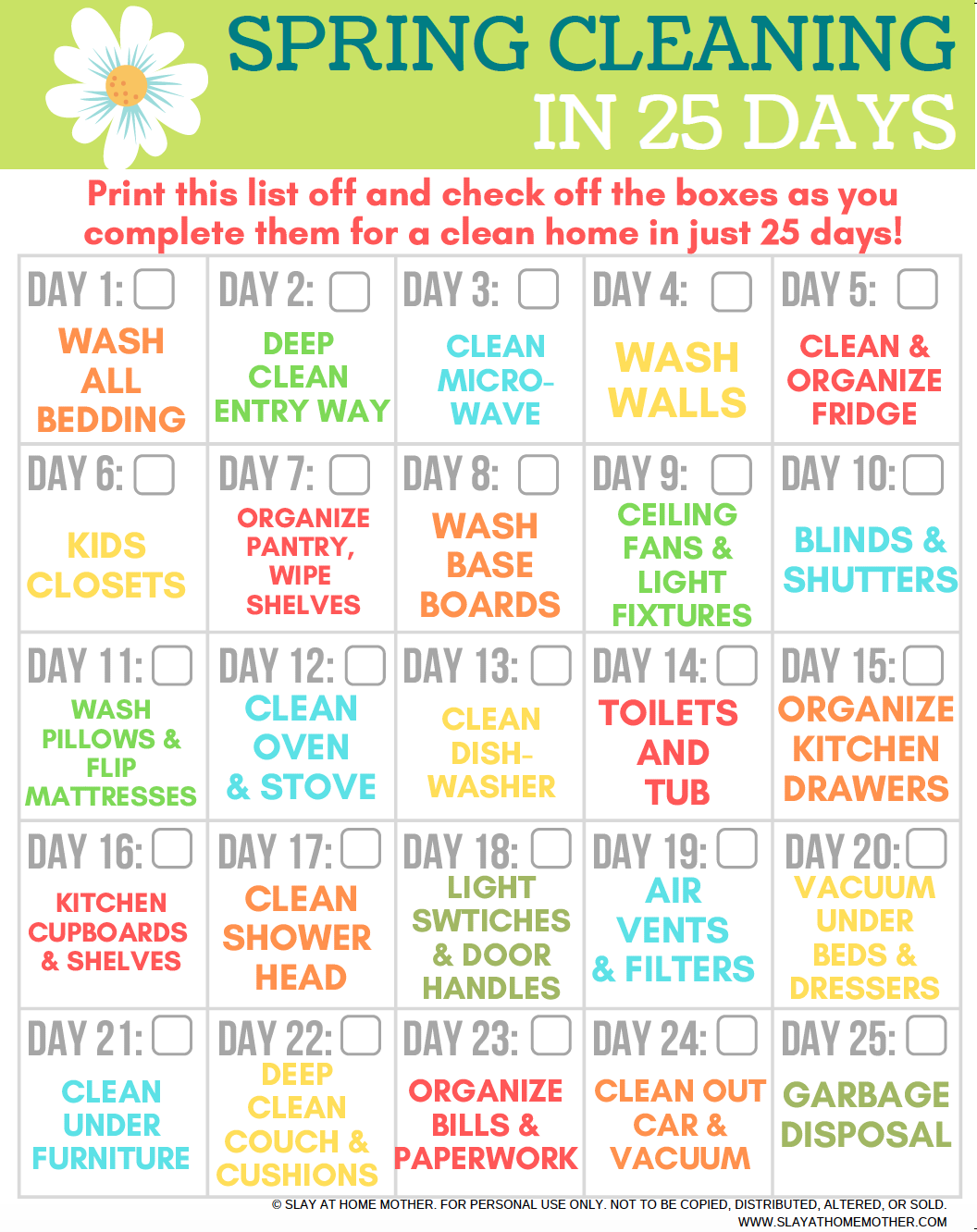 This checklist belongs to slayathomemother.com. Click here to download a printable version.
To read more about the 2020 ACI National Cleaning Survey, click here.