Swamp Cabbage Festival in LaBelle
Posted by James McCallion on Tuesday, June 6, 2023 at 12:17:13 PM
By James McCallion / June 6, 2023
Comment
Have you been to the annual Swamp Cabbage Festival in LaBelle, Florida?
I'd be surprised if you have! In fact, I bet you're probably asking yourself two questions:
What's swamp cabbage?
Where's LaBelle?
Don't worry, we'll answer those questions and have you pumped to attend the next festival, which is likely in late February 2024.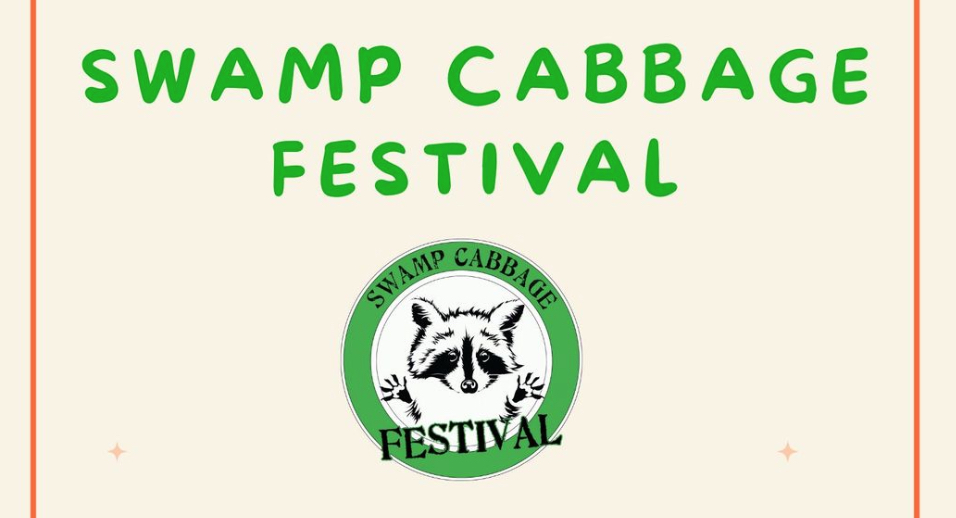 What's Swamp Cabbage?
Swamp Cabbage is a Florida delicacy that comes from "heart" or center of the Cabbage Palm tree. Ever heard of the "heart of palms?" Yes, that is another, slightly more appetizing, term for swamp cabbage.
The Cabbage Palm tree, also known as a Sabal Palm or Palmetto Palm is actually the Florida State Tree. Many are surprised to learn there's an edible vegetable after peeling back the layers near the head of the palm. Historically, the native settlers would harvest the heart of palm as a food source. Today, however, the tree is protected from harvest since harvesting the vegetable requires the total destruction of the tree itself. Permits must be granted to cut down the palm, so don't try this at home.
You might be thinking, how is there an entire festival of Swamp Cabbage if the tree can't be harvested? Nothing gets past you. Permits for tree removal are granted for various land-clearing purposes, some specifically geared toward controlling the population of these trees for a natural habitat for our native wildlife. Oftentimes, the hearts of these cleared trees are donated to local restaurants and events such as the Swamp Cabbage Festival held in Labelle, which is a celebration of Florida heritage.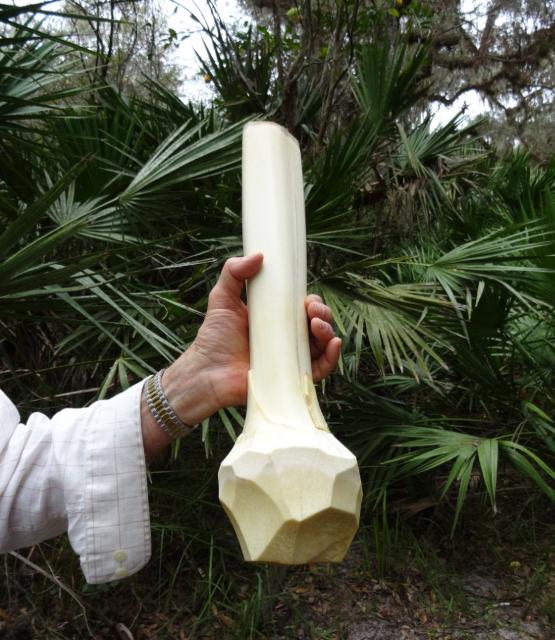 Photo Credit: James M. Stephens via Institute of Food and Agricultural Sciences at the University of Florida
Where is LaBelle?
From Downtown Fort Myers, if you take First Street and keep going east, the road becomes Palm Beach Blvd or Florida State Road 80. This leads you along the river, through Tice, Fort Myers Shores, and eventually lands you in the heart of Labelle, roughly 30 miles later. That's right, LaBelle is only 45-mins from Downtown Fort Myers!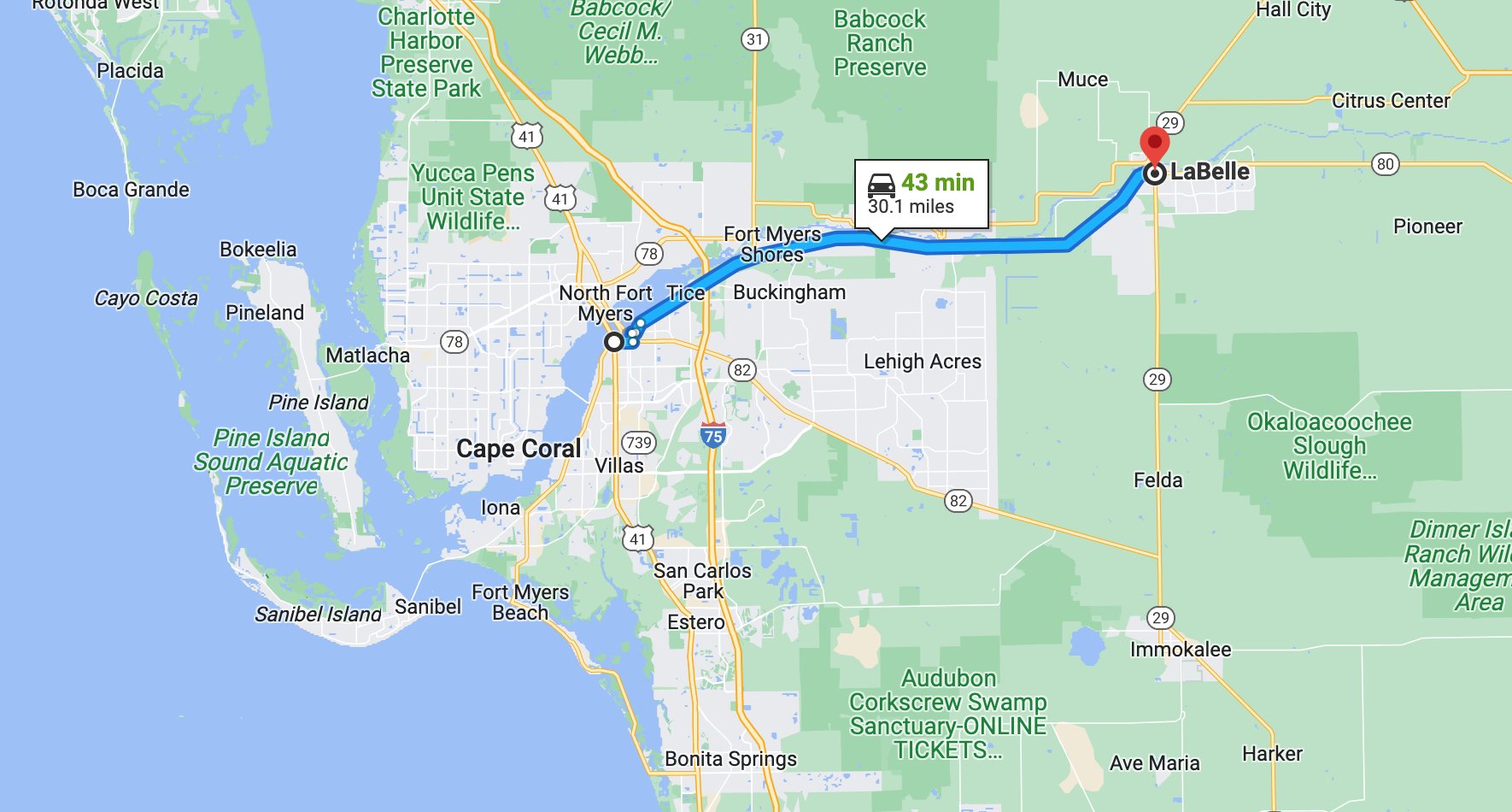 What Does Swamp Cabbage Taste Like?
Valid question. The flavor is often described as mild, slightly sweet, and a little smokey - reminiscent of artichoke hearts. Here are a few ways to savor its goodness:
Swamp Cabbage Salad:
Create a vibrant salad by combining thinly sliced swamp cabbage hearts with fresh vegetables like cherry tomatoes, cucumber, and bell peppers. Drizzle with a tangy citrus dressing for a refreshing burst of flavors.
Swamp Cabbage Stir-Fry:
Incorporate swamp cabbage into a quick and healthy stir-fry. Sauté it with an assortment of colorful vegetables, garlic, and your choice of protein. Season with soy sauce, teriyaki, or a sprinkle of your favorite spices.
Swamp Cabbage Soup:
Prepare a comforting bowl of soup by simmering swamp cabbage with herbs, spices, and broth. Enhance the flavor with the addition of ingredients like mushrooms, chicken, or shrimp.
Swamp Cabbage Fritters:
Combine grated swamp cabbage with flour, eggs, and seasonings to form a batter. Fry spoonfuls of the mixture until golden brown for a delightful appetizer or side dish.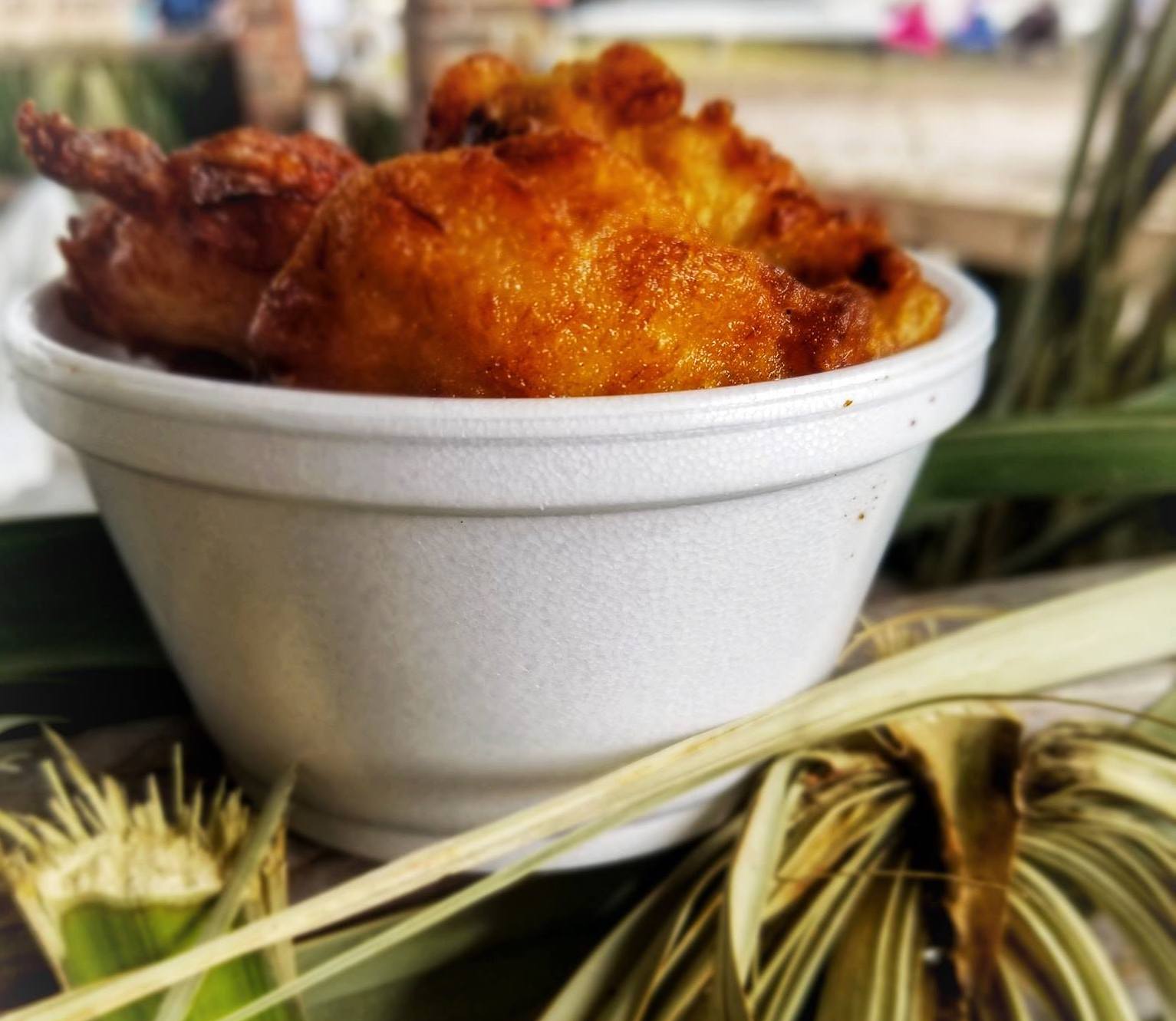 Photo courtesy of The Swamp Cabbage Festival Facebook Page
---
Visit the Florida Swamp Cabbage Festival website to learn more: https://www.labelleswampcabbagefestival.org/