SWFL Sales By Price Range
Posted by James McCallion on Tuesday, February 28, 2023 at 2:00 PM
By James McCallion / February 28, 2023
Comment
When you're just starting your home search, a good way to familiarize yourself with the market is to look at how many homes have sold in an area broken down by price range. This helps you get a feel for the average price that most properties are selling, and also how busy or "hot" a market is at the time.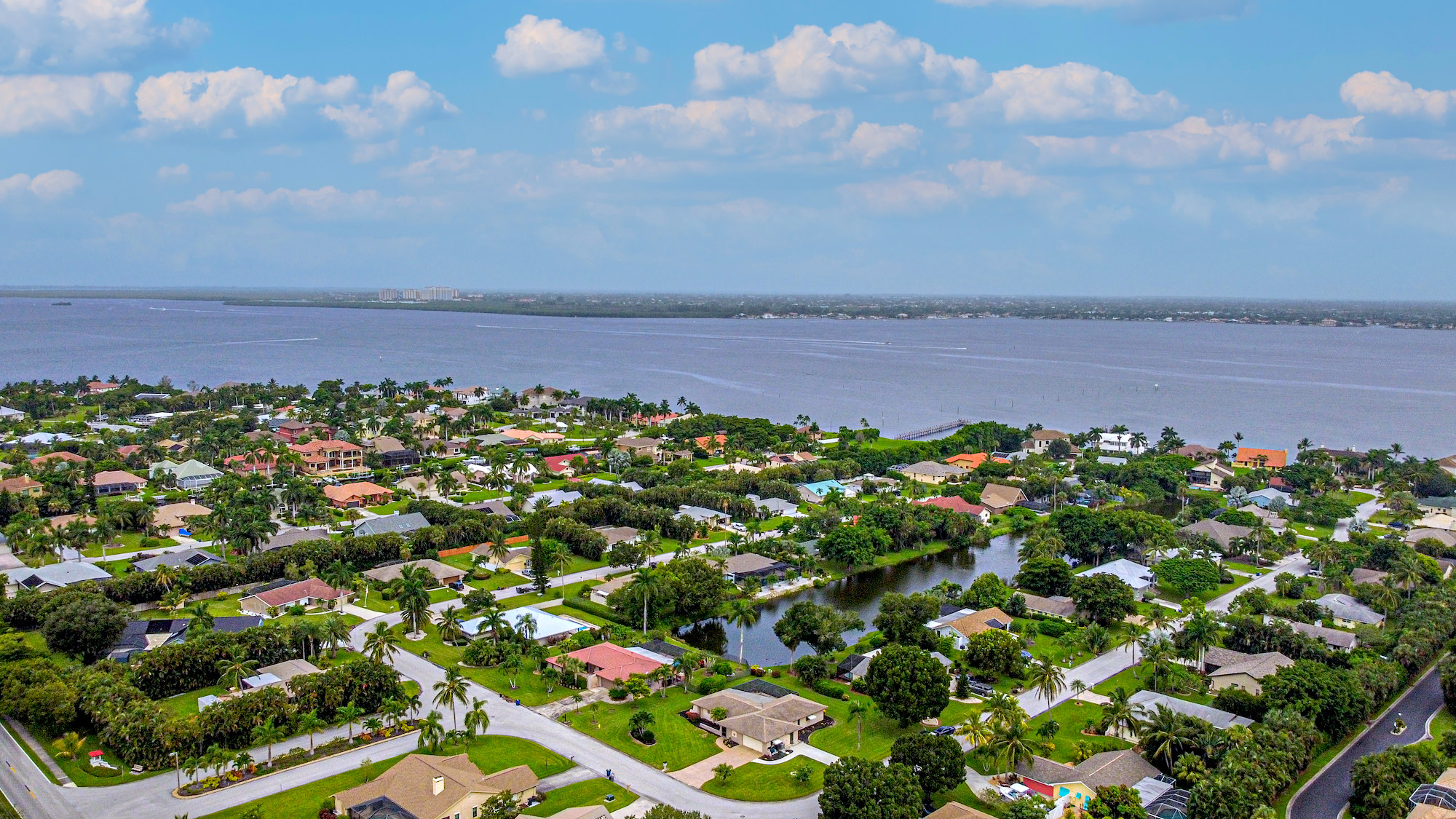 SWFL Home Sales by Price Range
Below, we've put together a few graphs displaying the total number of sales by price range for each area in Southwest Florida. The data was pulled from our Florida Gulf Coast MLS Domus Analytics tool on February 28, 2023. The two blue bars on the graph represent single-family homes vs. condos and townhomes. The "y" axis represents the number of properties that closed within each price range listed on the "x" axis.
Bonita Springs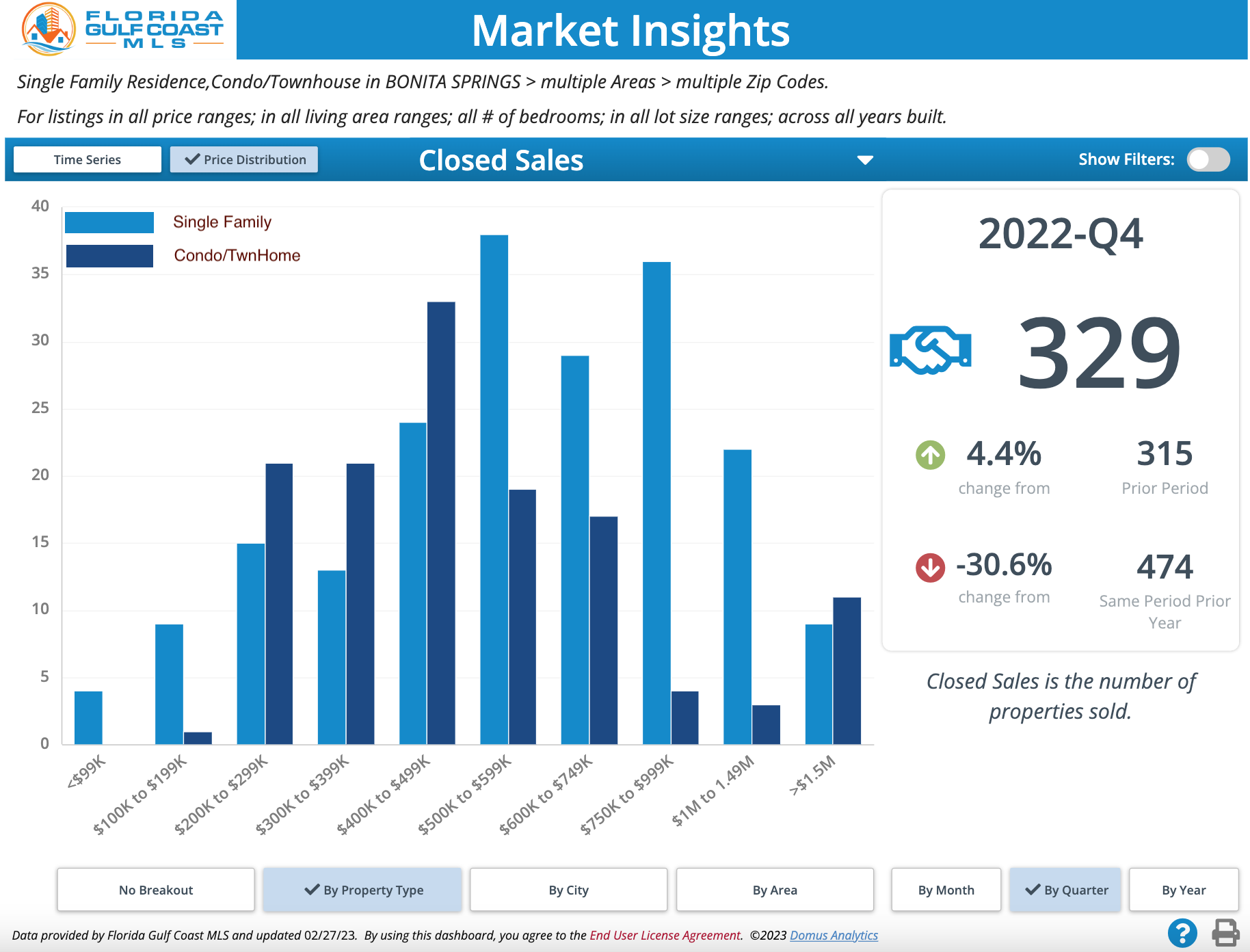 Cape Coral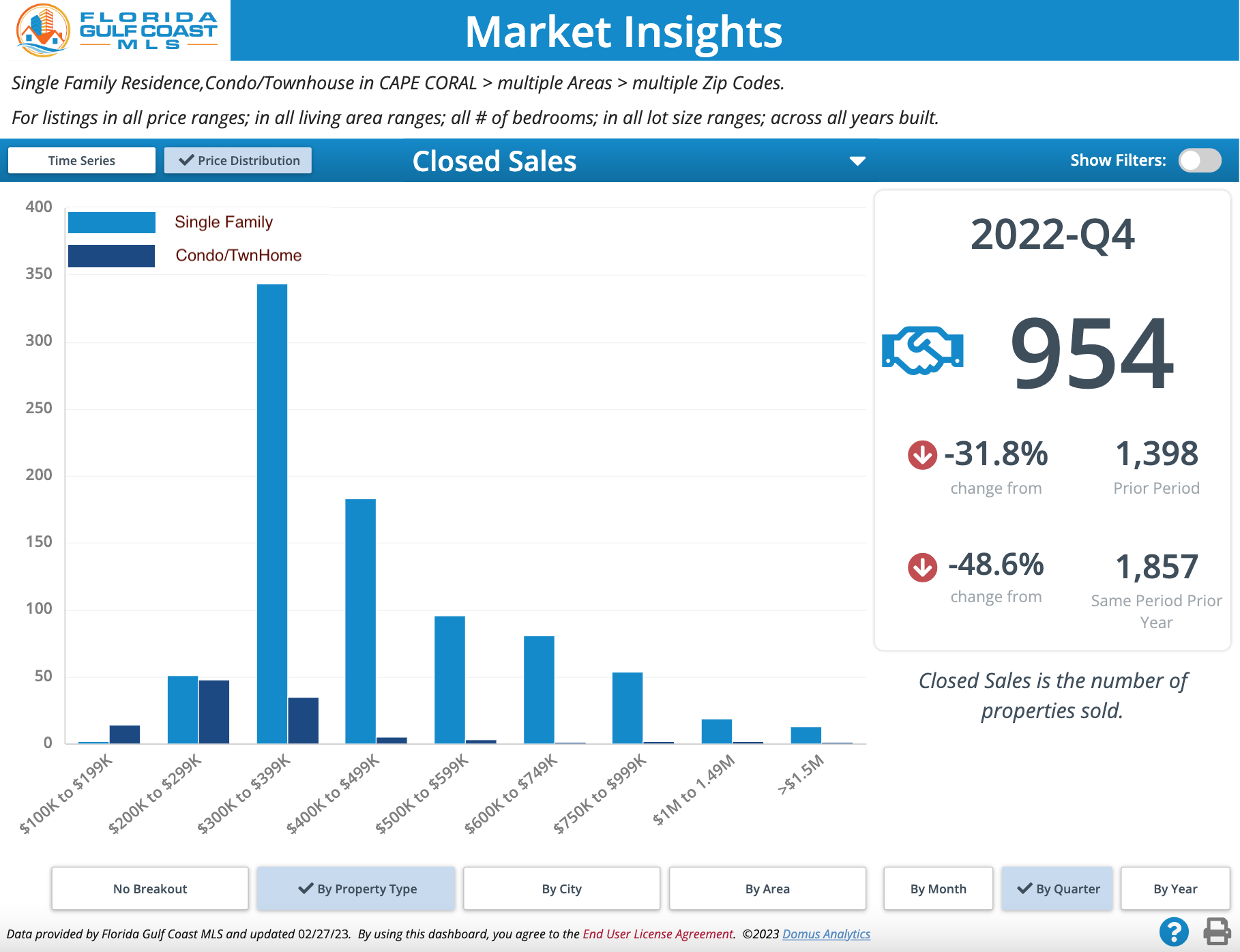 Estero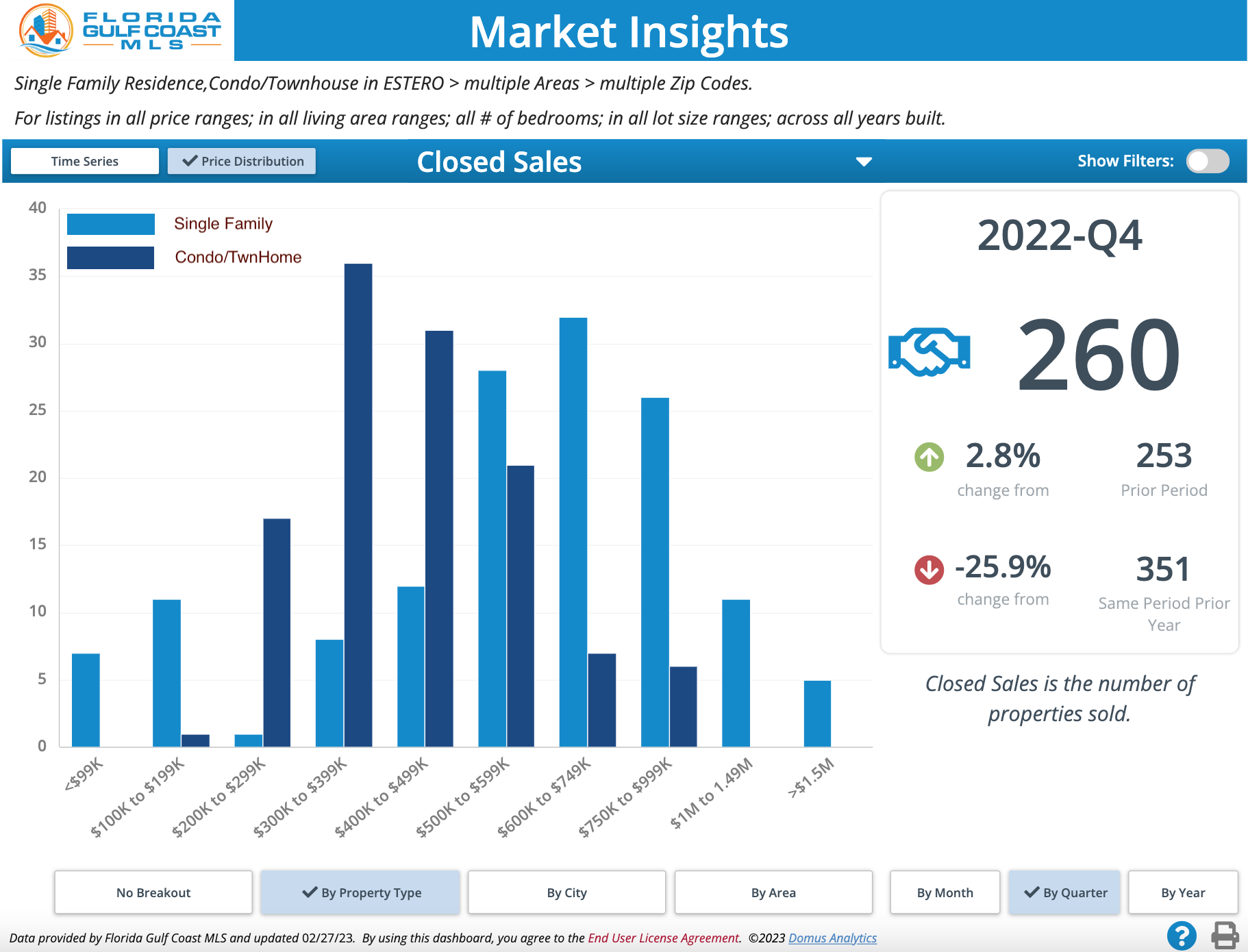 Hurricane Impact on Sales Data
There is a quarterly comparison on the right-hand side of each chart. It's important to note that Hurricane Ian struck SWFL on September 28, 2022. This Category-4 Hurricane had a major impact on the sales data for Q4-2022 and will continue to have an effect on the SWFL real estate market in the months ahead. Because of this, we will periodically update these charts to provide the clearest overview of our local market as it changes.
Fort Myers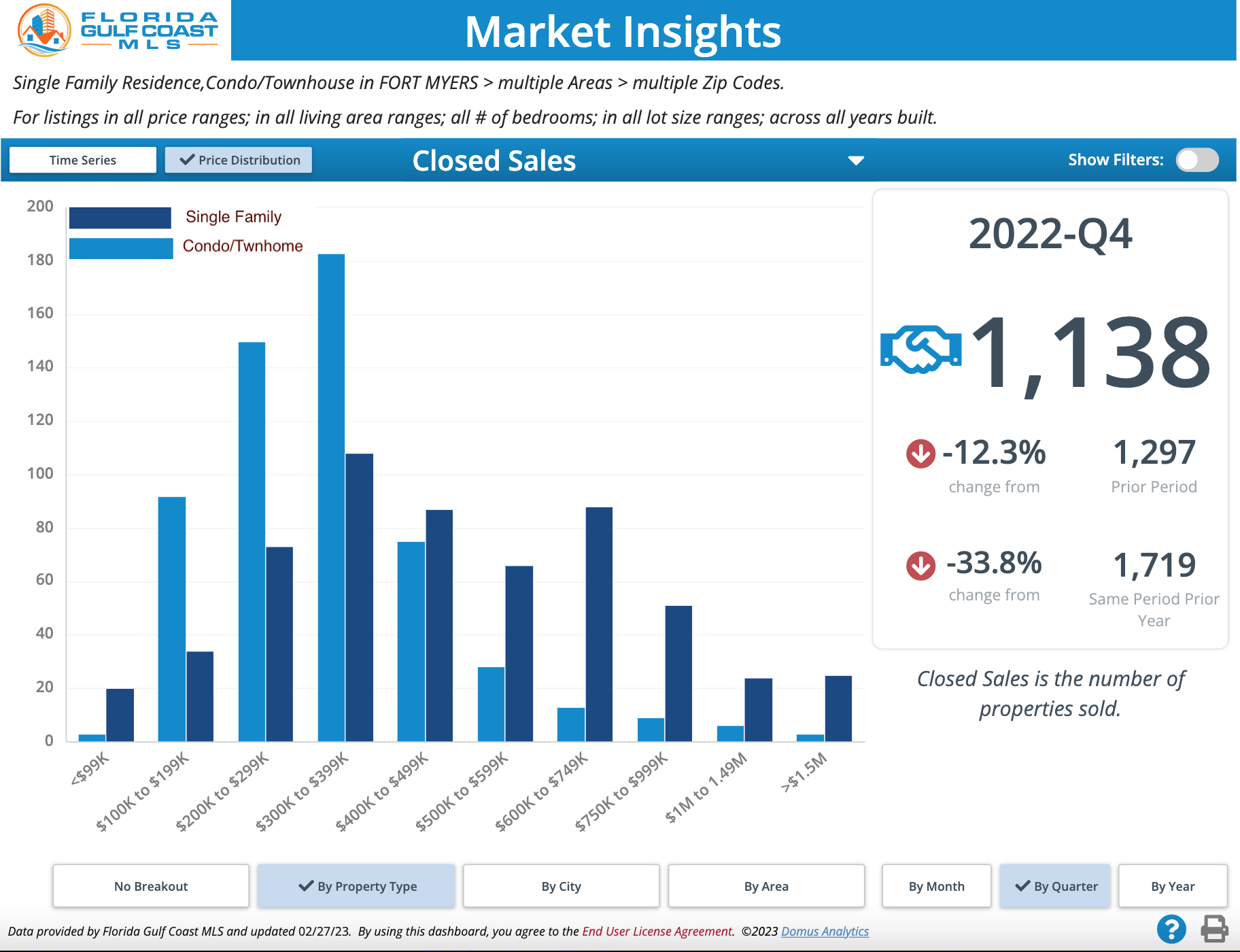 Fort Myers Beach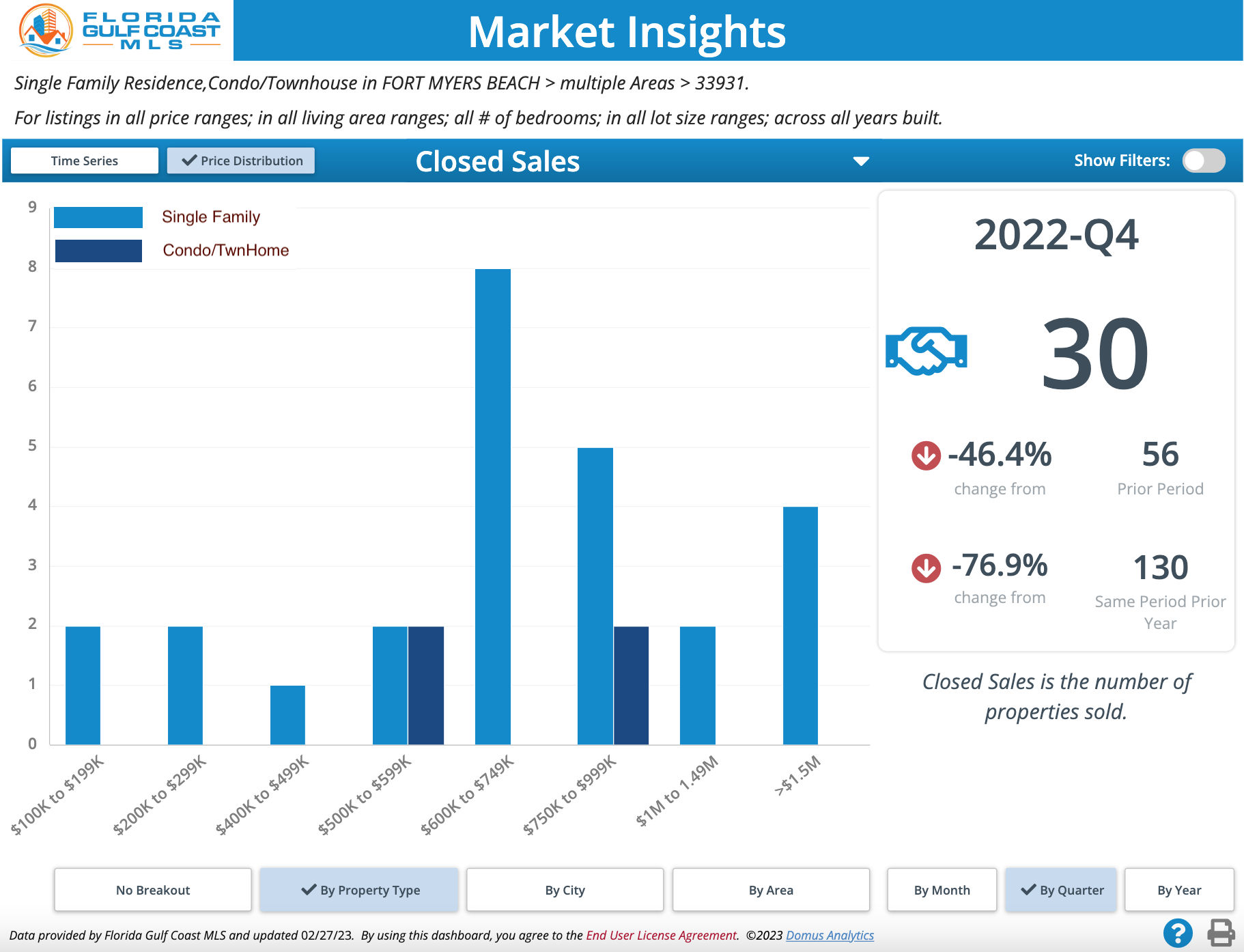 Naples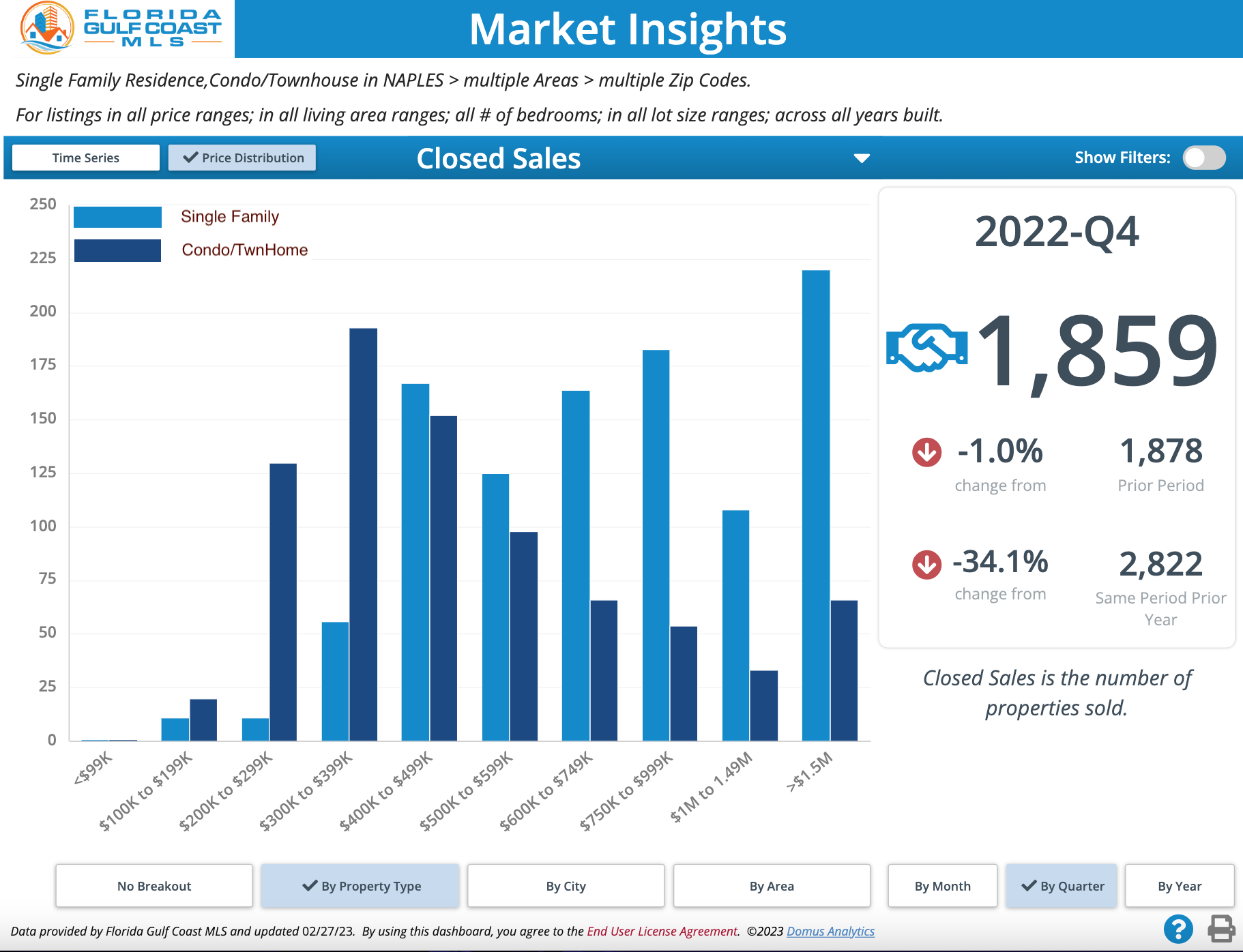 Sanibel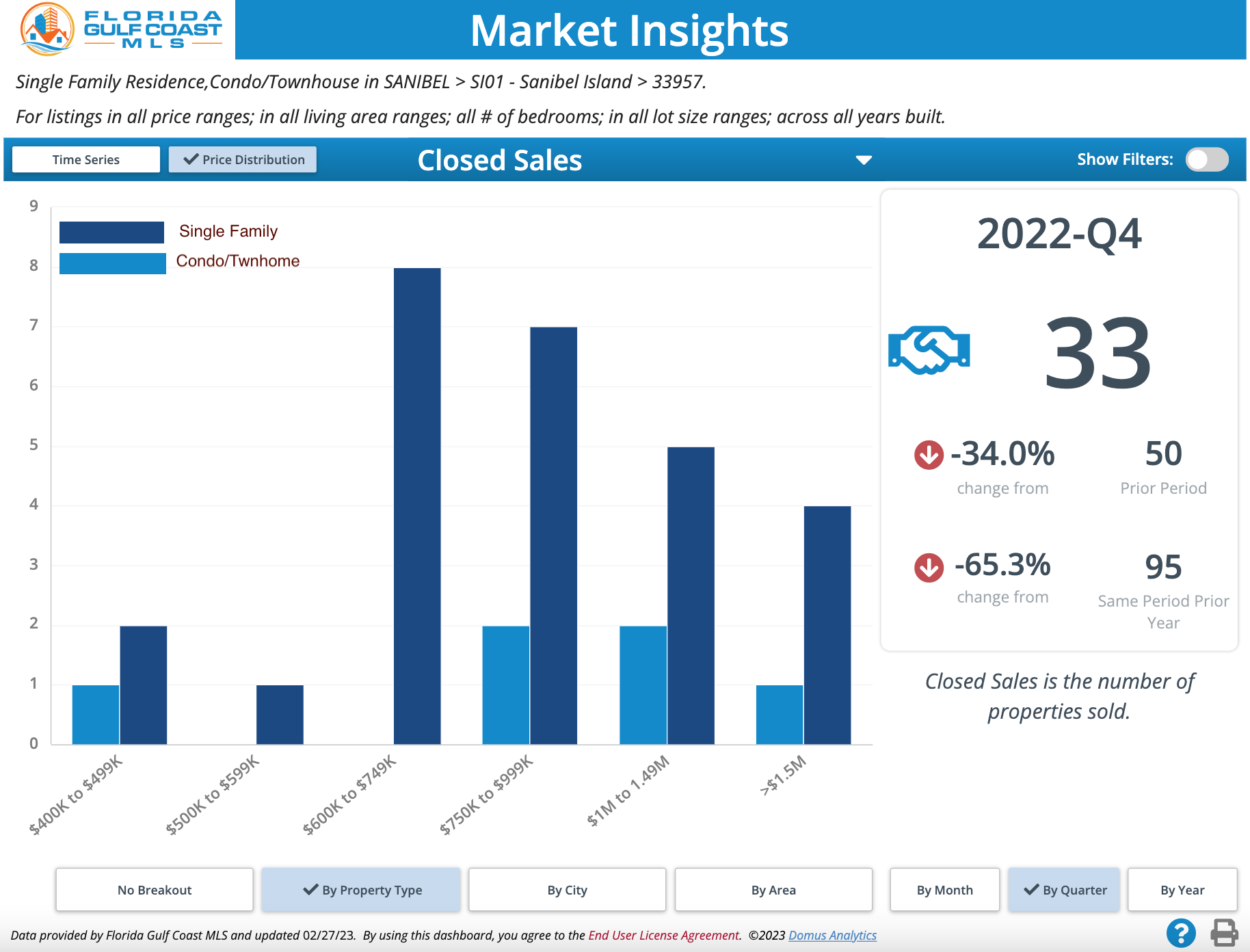 *Note: Sanibel has a separate MLS. Not all sales data is included in the Gulf Coast MLS, which was used for the chart above.

Ready For More?
When you are ready to dig deeper into your home search, have your real estate agent break this down even further by only including the particular property type or area in which you are searching. They can also share with you the total number of homes currently for sale in each price range and other statistics that paint a clear picture of the current market conditions specific to your home search.