The City of Fort Myers vs. Lee County
Posted by James McCallion on Monday, February 5, 2018 at 3:18 PM
By James McCallion / February 5, 2018
Comment
We call it "Fort Myers" but really, it is un-incorporated land of Lee County. We're talking about the populated area just south of Downtown Fort Myers that fills the space between Fort Myers Beach, Sanibel, and Estero. (See red circle below).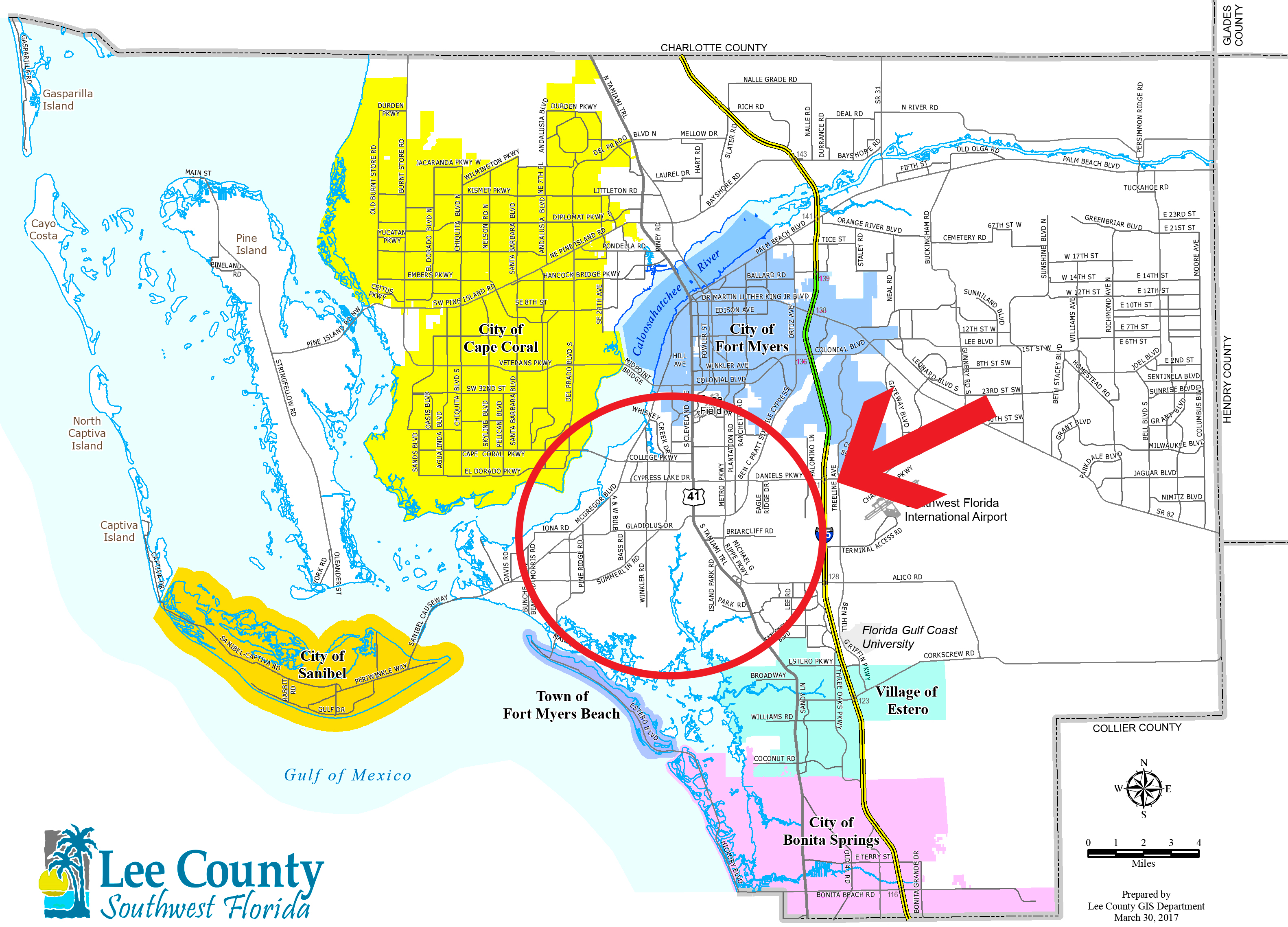 Confusing Fort Myers
While the address line for properties outside of the city limits still reads "Fort Myers," this area is actually not included in the City of Fort Myers. Confusing, we know. It can be even more confusing when searching for properties online, since some home websites will limit your Fort Myers home search to only include homes within the actual city limits of the City of Fort Myers.
Don't worry, if you are using our home search site we have corrected this for you so that you can see homes in south Fort Myers along the McGregor Corridor, Whisky Creek, Cypress Lake, Harlem Heights, Iona area and more.
If, for some reason, you think your home search is excluding these areas, or you are more interested in one location over another, don't hesitate to reach out! We're happy to change your perimeters so that you are only receiving alerts for the properties that meet your exact guidelines.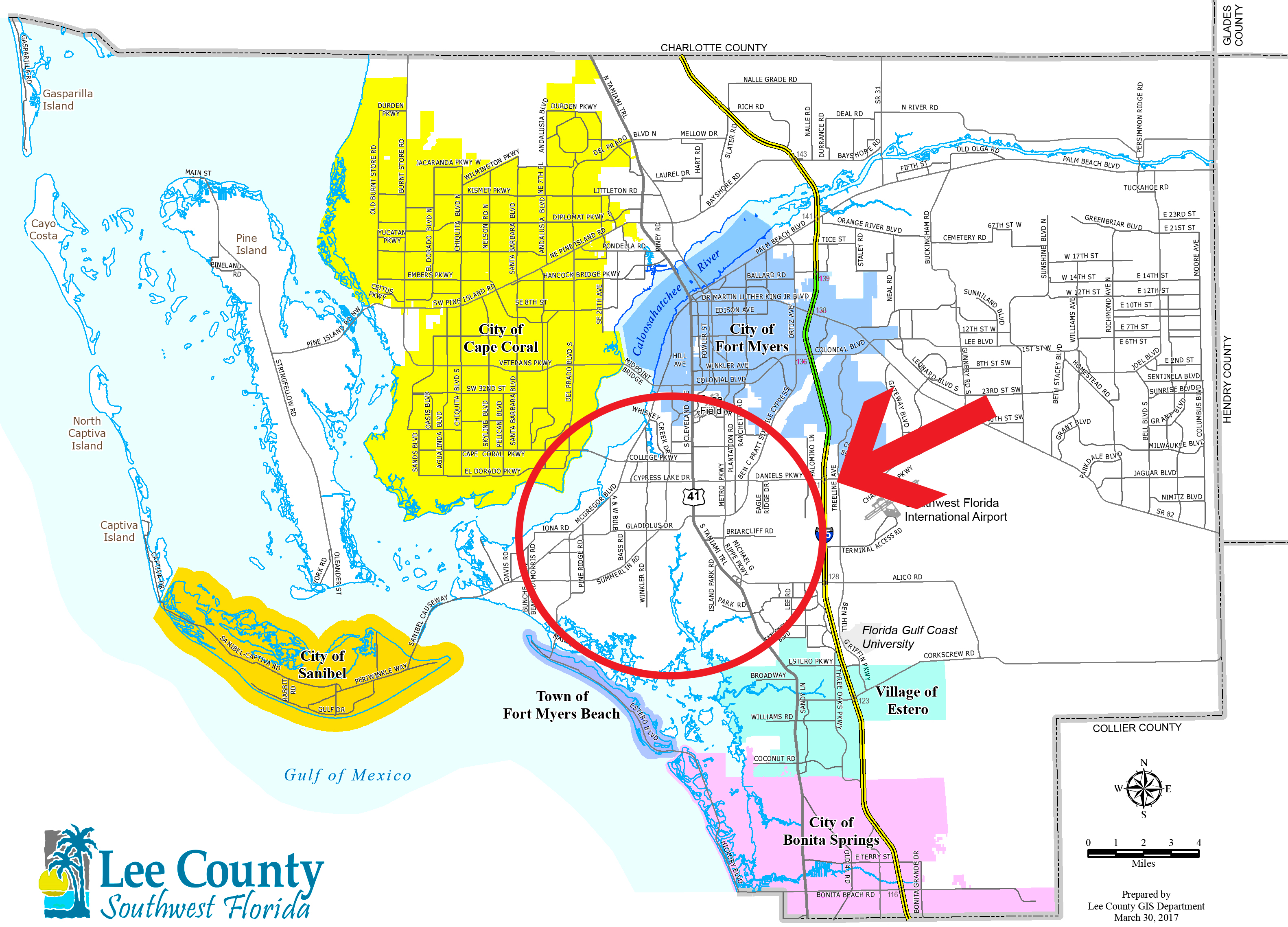 City vs. County Differences
Here are some notable differences between the City of Fort Myers and unincorporated Lee County…
City of Fort Myers


Un-Incorporated Lee County


Note: Both areas use Florida Power and Light (FPL), unlike most other parts of Lee County, which use Lee County Electric Cooperative (LCEC).
We hope this clears up any confusion you had regarding the Fort Myers area! Feel free to reach out for more information, 239-472-1950.