The Cost of Flooding
Posted by Susan McCallion on Wednesday, December 14, 2022 at 3:26:29 PM
By Susan McCallion / December 14, 2022
Comment
As your real estate professionals, we feel it is a part of our duty to ensure you know and understand the risk of flooding in Southwest Florida. For most, it comes as no surprise that living on the coast or near bodies of water involves a moderate-to-high risk of flooding. But what is lesser understood is the actual "cost of flooding."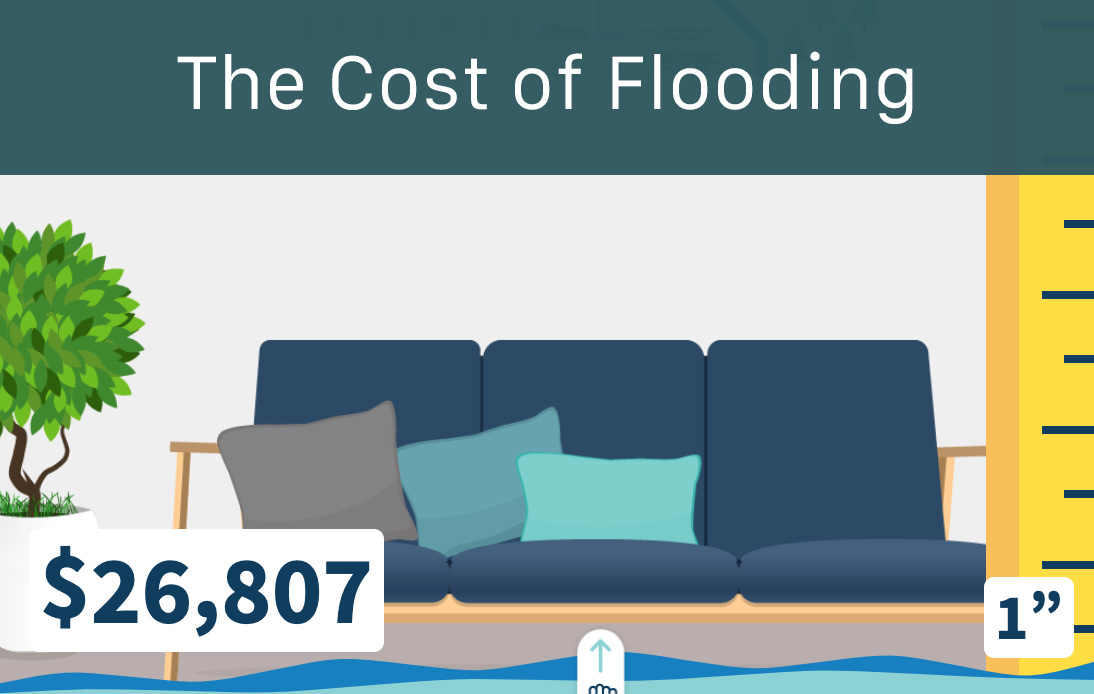 That's where we rely on resources from industry experts such as FEMA's National Flood Insurance Program to help aid in our client's knowledge base. A few days ago we came across a resource we thought you'd find helpful - an interactive graphic that shows an estimated dollar cost for flooding based on water level. Click "get started" on the graphic below to adjust the levels and see for yourself!
If the graphic does not load, click here to view it on the FEMA website.
Estimated Flood Loss Potential
In addition to the graphic, the FEMA NFIP website also provides a few scenarios with charts that show an estimated loss potential. See below, or click here to view the pdf document.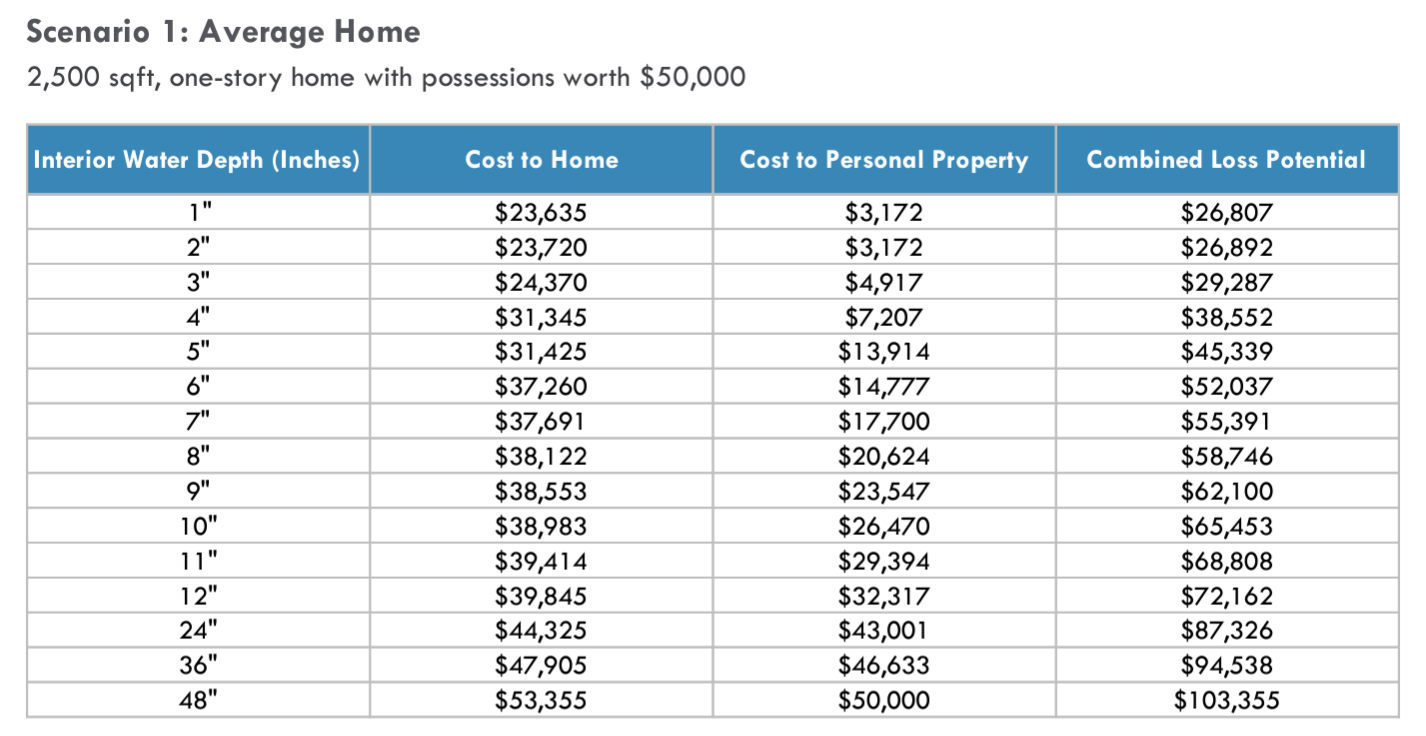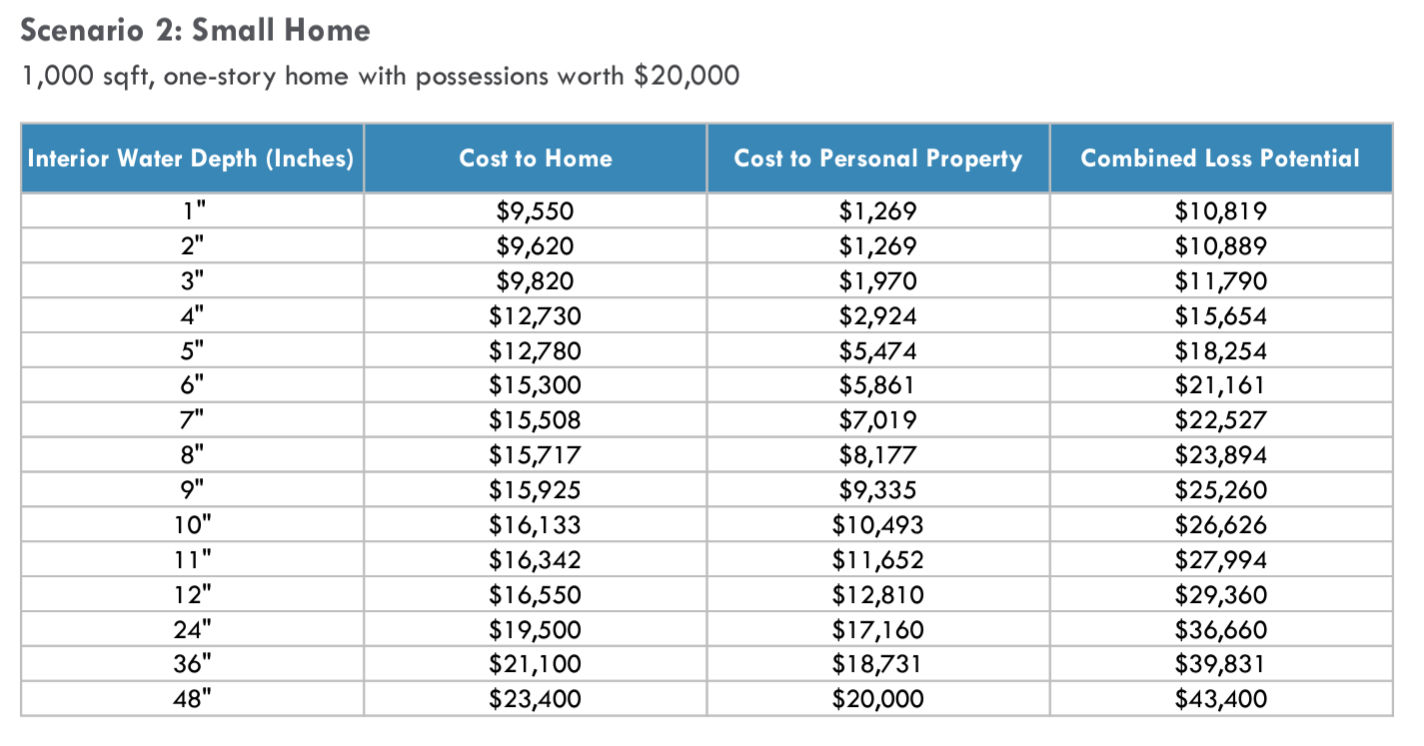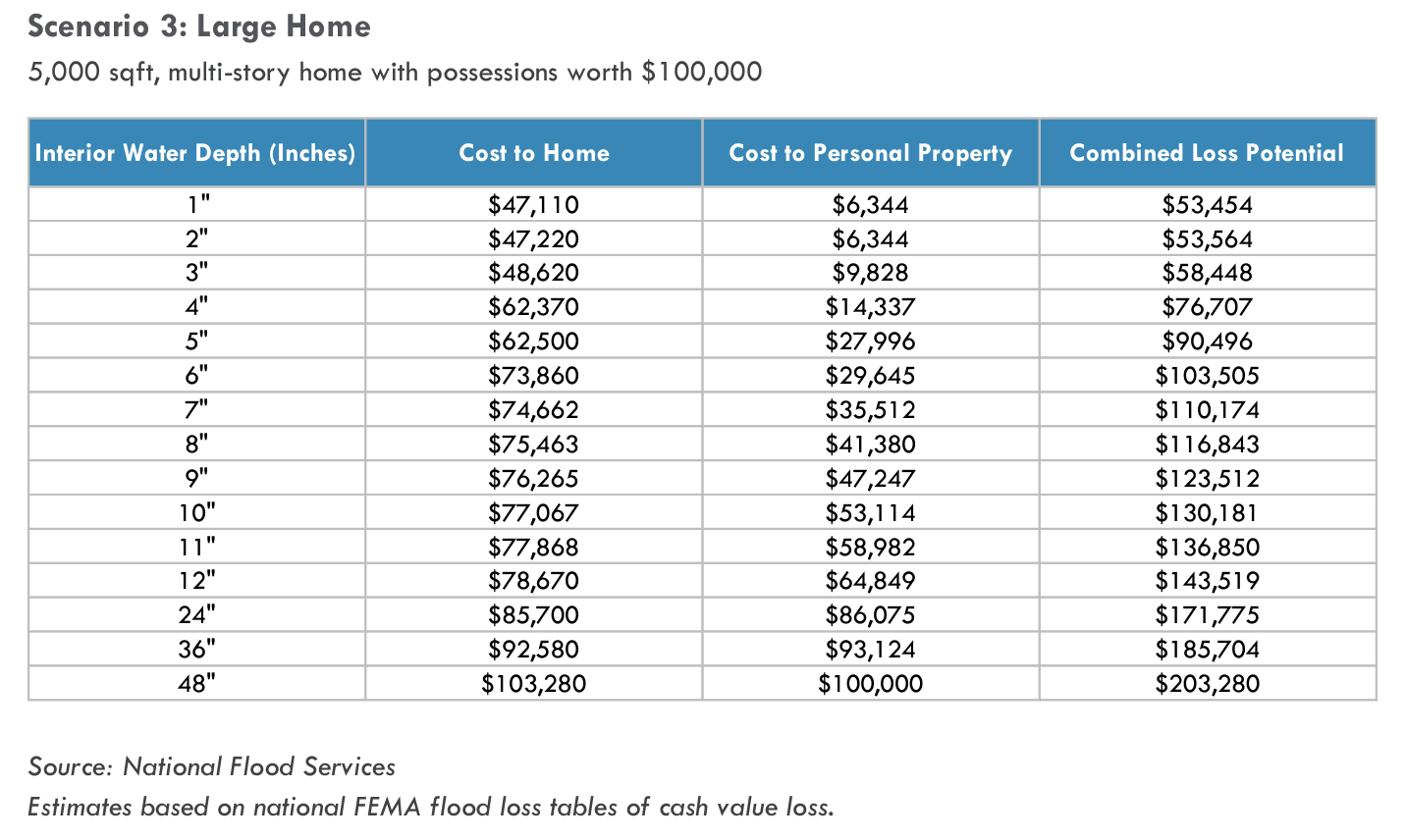 The Cost of Flood Insurance
We encourage you to visit FEMA's floodsmart.gov website for more information about the cost of flooding and flood insurance in general.
Click here to learn more about:
The cost of flooding
Policy costs and terms
What impacts my policy costs?
How can I pay less?