The Great Florida Birding Trail
Posted by James McCallion on Saturday, March 5, 2016 at 3:45 PM
By James McCallion / March 5, 2016
Comment
On our way home from the bus stop, our daughter Emily saw two incredible wood storks hanging out by the lake in our neighborhood. They looked like statues, sitting perfectly for a photo. Running in the house, Emily grabbed her camera and snapped a few shots of these large white birds. These birds were once considered endangered, but due to conservation efforts, they are now just considered "threatened."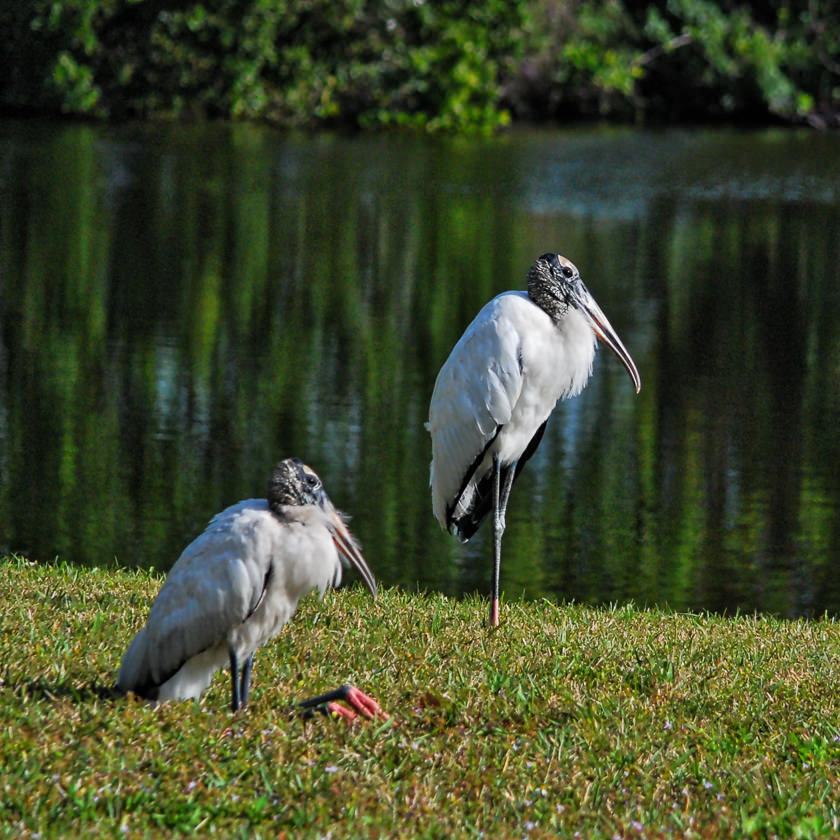 Photo by Emily McCallion

Bird Trail Background
The Great Florida Birding Trail! This is a statewide project, with sites and trails throughout the sunshine state.

Susan and I enjoy birding, but I wouldn't call us experts. We enjoy the variety of interesting birds you can see in your South Florida backyard. Woodstorks are one of my favorite, as they were very rare when I was a kid in South Florida. Their long legs make it obvious that bird legs seem to bend the wrong way. I've often seen Wood Storks 'sitting' with their legs bent in front of them.
It's an interesting and somewhat unusual sight to see. It may make you cringe seeing their legs apparently bending 'wrong', but this is because the joint you think is their knee is actually their ankle. Their knee is much higher and out of sight.
You can spot wood storks on Sanibel and in Fort Myers, usually near a small body of water, and sometimes just on the side of the road!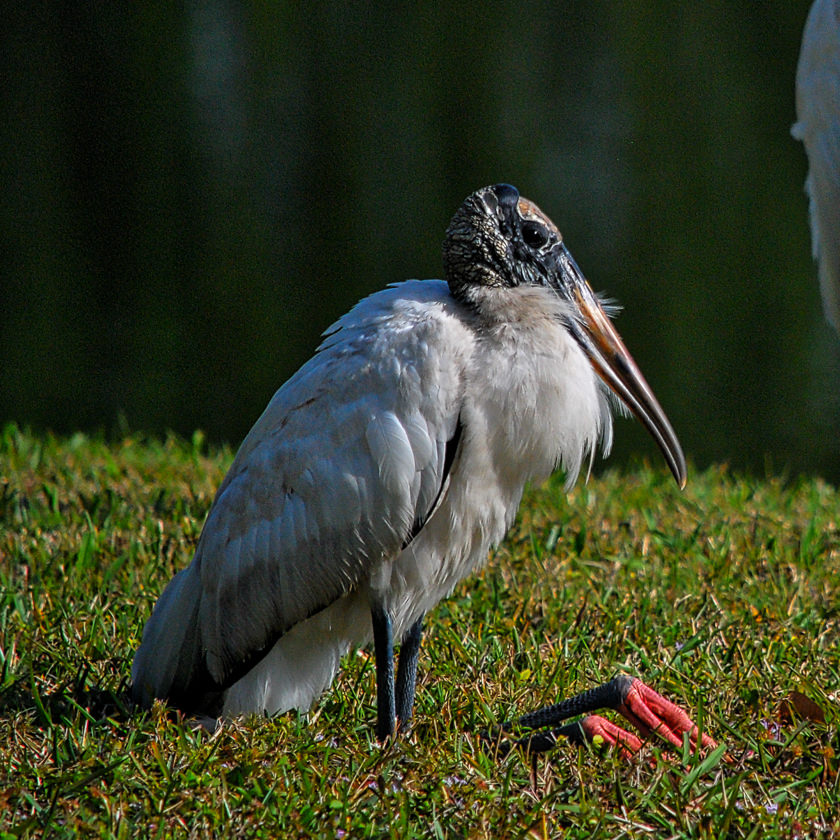 The Early Bird Gets The Worm
If you're looking to see some interesting birds and wildlife, you've come to the right place! Here in SWFL we have a number of great birding and wildlife preserves that attract everyone from causal vacationers strolling and snapping pictures with their iPhone, to the novice birders who have special equipment and techniques for capturing the perfect shot. "The early bird gets the worm," is more than just a saying around here. Some avid bird watchers wake before dawn to travel different wildlife trails in hopes of a rare wildlife sighting.

I can remember living in Cape Coral as a kid, walking different trails and seeing all sorts of wildlife creatures along the way. Now, I enjoy experiencing that same sense of wonder through the eyes of our own kids as they explore Florida nature.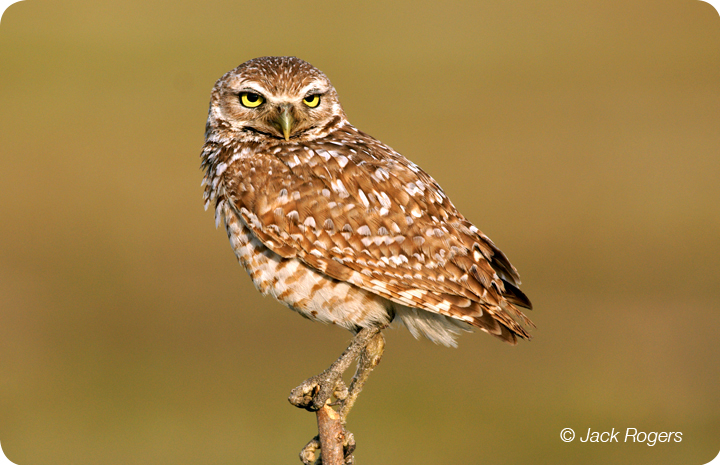 Image of Burrowing Owl - Courtesy of FlordaBirdingTrail.com

Burrowing owls like this are a common sight in Cape Coral. They nest in vacant lots and can be easily seen from the street. As a child, we had a nest next door, right outside our bedroom window. The little chicks look like puff-balls with legs. Cape Coral even has an annual Burrowing Owl Festival!



Fun For Everyone
One of the great things about the Great Florida Birding Trail website, other than its awesome photos and great website design, is the Junior Birder Program they've put together. Birding is fun for all ages with the Bird Detective guide and printable trail maps they have online. Even teenagers will enjoy keeping up with the fun by snapping photos for Facebook and Instagram - tell them to use the hashtag #wildlifeofflorida for a chance for their photo to be featured on the official Great Florida Birding Trail page!
So, where do you start?
Pick a spot, any spot. Here are a number of wildlife viewing locations throughout SWFL to help get you started on your wildlife adventure. Click on a trail to see the latest bird sightings logged on eBird.org.
Sanibel
Cape Coral
Fort Myers
Fort Myers Beach
Bonita Springs
Estero
North Naples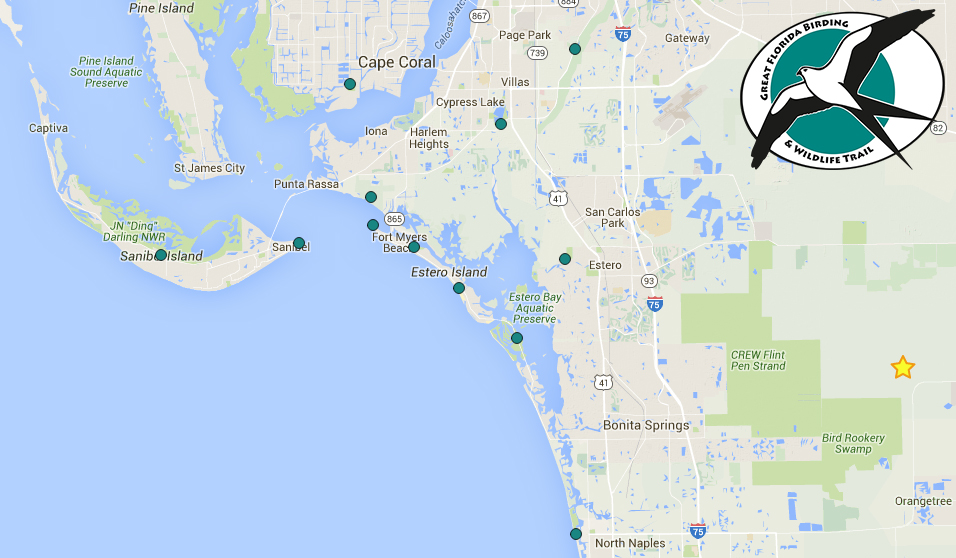 Check out the Great Florida Birding Trail website to get more information on these locations, and to check out the upcoming events. This is a great way to get out and about, enjoying the unique environment here in Southwest Florida.