What's Brewing in Fort Myers?
Posted by Susan McCallion on Thursday, August 13, 2015 at 3:10 PM
By Susan McCallion / August 13, 2015
Comment
Did you know Fort Myers is home to its own brewing company? Actually, it's home to more than one brewing company!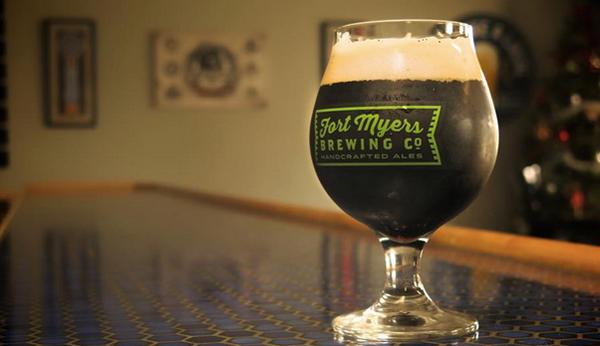 Image courtesy of the Fort Myers Brewing Co. Facebook Page
Fort Myers Brewing Co. was the first in the area - opening its doors in February 2013. "Lee County actually modified the zoning to allow drinking in this area," owner Rob Whyte tells The News-Press. After getting approval, Rob hit the ground running, turning his industrial space on Commerce Lakes Drive into the area's first brewhouse.
A job well done, Fort Myers Brewing Co. had nearly 1,200 people gather for its Grand Opening in March, 2013. Since then, the company has not only become a favorite of Fort Myers' locals, it has also gained statewide attention, winning three gold medals at the 2015 Best Florida Beer Competition back in March.
You can find Fort Myers Brewing Co. at 12811 Commerce Lakes Drive, Suite #28, or in 120 different bars and restaurants throughout Southwest Florida who serve their brew. Don't forget to check them out on Facebook.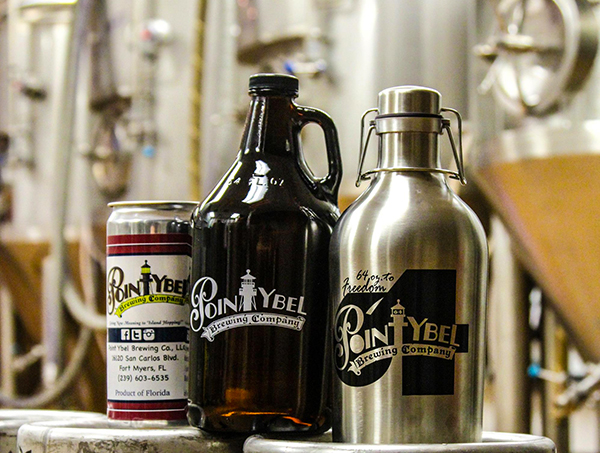 Image courtesy of the Point Ybel Brewing Company Facebook Page


Shortly after the Fort Myers Brewery Co. opened its doors, Point Ybel Brewing Company hit the ground running in December of 2013. You may recognize the name "Point Ybel" as Sanibel Island's most eastern tip, and home to the Sanibel Lighthouse. In fact, Captain Walt Costello, the owner and founder of Point Ybel Brewing Co. originally hoped to open the brewery ON Sanibel Island. However, Sanibel's building restrictions steered his path to 16120 San Carlos Blvd in Fort Myers, where Point Ybel Brewing Company made landfall.
As most breweries do, Point Ybel started as a hobby project of Walt and his wife. Curiosity brewed, taking them from basic extract brewing to all-grain brewing... to one of the best-known breweries in South Florida. Since it's founding, Point Ybel has had a number of national music acts rock the house and raise a mug in their taproom.
Get the latest on Point Ybel by visiting their website or better yet, visit them in person at 16120 San Carlos Blvd in Fort Myers.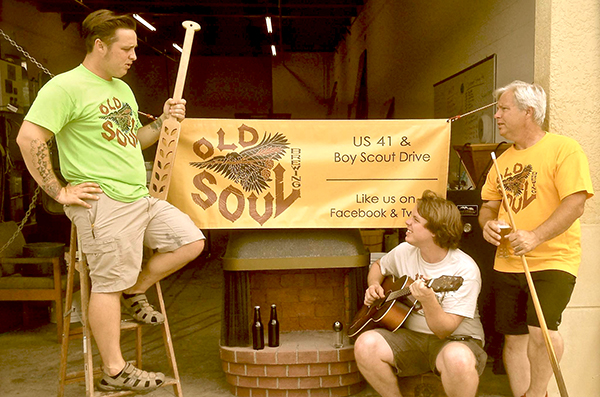 Image courtesy of the Old Soul Brewing Company Facebook Page


A year after the first two breweries started pouring local craft beer, Old Soul Brewing Company opened its doors in October of 2014. This family-founded business is owned and operated by brothers Nicholas and Jacob Schmidt with help from their father Mike. Nick tells Naples News that the idea came while he was stationed in Denver, the Mile High City - "It's like brewery Nation over there," Nick laughs.
This October, the company is celebrating its one year anniversary with a special celebration - Old Soul style. Since opening doors, the brewhouse has become a favorite of many locals and visitors alike, with fun events being held almost every week. Check out what they're up to next by visiting the Old Soul Brewing website or in person at 10970 S Cleveland Ave Suite 402.
The fun doesn't stop here! Check out our list of other local brews to visit in Southwest Florida.
Bury Me Brewing - Located at the House of Brewz in the Gulf Coast Town Center
10045 Gulf Center Dr. E110, Fort Myers, FL 33913 - www.houseofbewz.com/


Cape Coral Brewing Company - JUST OPENED! The only brewery in the Cape
839 Miramar Street Cape Coral, FL 33904 - www.capecoralbrewing.com/
Momentum Brewhouse - Located on Bonita Beach Road in Bonita Springs
9786 Bonita Beach Rd SE #1, Bonita Springs, FL 34135 - www.momentumbrewhouse.com/
Naples Beach Brewing Company - Located near the Naples Municipal Airport
4120 Enterprise Ave. Suite 116, Naples, FL 34104 - www.naplesbeachbrewery.com/
Marco Island Brewery - Located on (you guessed it) Marco Island
1089 N Collier Blvd., Marco Island, FL 34145 - www.marcoislandbrewery.com/