When To Ditch The FSBO Sign
Posted by Susan McCallion on Saturday, March 18, 2017 at 4:23 PM
By Susan McCallion / March 18, 2017
Comment
We recently had a local Fort Myers resident email us regarding his home that is currently "For Sale By Owner" (FSBO). He shared with us a few of his struggles so far and asked a really good question that we thought was worth sharing with you.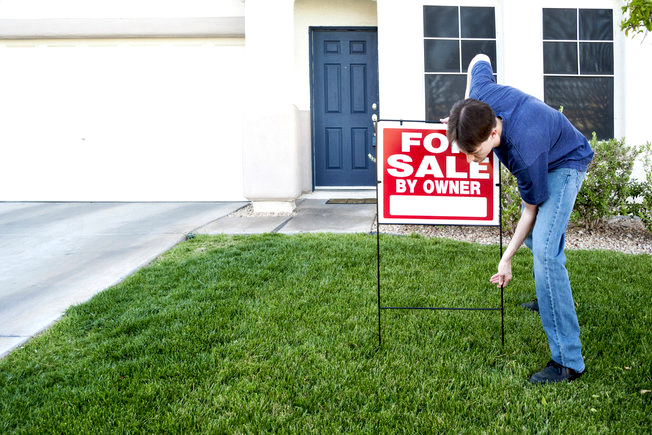 With his permission, here's a look into his FSBO situation and our advice for him.
Susan,


I am ready to move closer to Sanibel, but need to sell my home in Fort Myers first. In November, I put my home on Zillow as for sale by owner, and put a sign in the yard with my number. I actually received a good number of buyers who were interested and came to see my home, however, not one person placed an offer.


Now that "season" is over, I'm wondering whether I should have an agent list my home to help get it sold or continue as a FSBO. Over the past few years, I've upgraded the appliances and fixtures, landscaping, and even redid the screened lanai. I am sure I will receive a good return on investment with these upgrades, but I want to make sure that I get the most out of this sale as possible.


Before I make the decision, can you tell me whether selling as a FSBO would actually increase my return at the sale, and if there are other risks of selling on your own? I appreciate your take as a licensed Realtor
®
.
Here's my response to Scott…
Scott,


Asking for advice is an important step that many homeowners tend to skip before plowing into the murky waters of FSBO selling - So, I commend you! While I understand the appeal of selling your home yourself, there are several factors that can cause potential pitfalls in the sale, beginning with the home value and trailing all the way to the final negotiation.


To begin,
finding out what your home is worth in today's market will not be easy without
the help of a licensed Realtor
® who
access to the MLS—even in today's information age. While Zillow and other home search sites provide estimated home values, these often do not take into account updates made to a home, or the difference between a home with beautiful waterfront views versus one with a view of the parking lot.
Aside from determining home values, if you make it past the tire-kicker phase of home selling, which it sounds like you're in now, the next phase, negotiating an offer, isn't for the faint of heart either. Often times sellers have a hard time setting their emotions aside and viewing the transaction from a third-party perspective in order to get the job done.


Not to mention, your inexperience at closing could cost you time and money due to common mishandling of paperwork, misinterpreting the contract, and/or missing important deadlines. By the time this adds up, it is likely that you could be well under what you had hoped to get from your FSBO sale, or still struggling to make the sale go through.


There's a good reason why the percentage of FSBO sales has dropped from 19% to 9% over the last 20+ years. Studies have shown that the typical house sold by the homeowner sells for $184,000 while the typical house sold by an agent sells for $230,000. This doesn't mean that an agent can always get $46,000 more for your home, but its a good testimony to the advantage of using an agent.


When totaling the actual costs of selling your own home vs using an agent, it is easy to see how you could end up losing much more than a 6% agent commission. I hope this information has helped and that you make the best decision for yourself and the sale of your home! If you have any other questions, please don't hesitate to call. My team and I are always here to help whether it's a word of advice or home valuation.