You Must Visit At Least 5 of these 39 Lee County Parks
Posted by Susan McCallion on Friday, July 13, 2018 at 1:45 PM
By Susan McCallion / July 13, 2018
Comment
Did you know Lee County owns and operates nearly 40 public parks here in Southwest Florida? There are six larger regional parks, 22 community parks and 11 smaller neighborhood parks all maintained by the Lee County Parks & Recreation Department staff and volunteers.
You've probably heard of, or at least driven by the signs of some of the larger parks like Lakes Regional Park and the Six Mile Cypress Slough Preserve. But we encourage you to pop-in the next time you are driving by or looking to spend some time outdoors.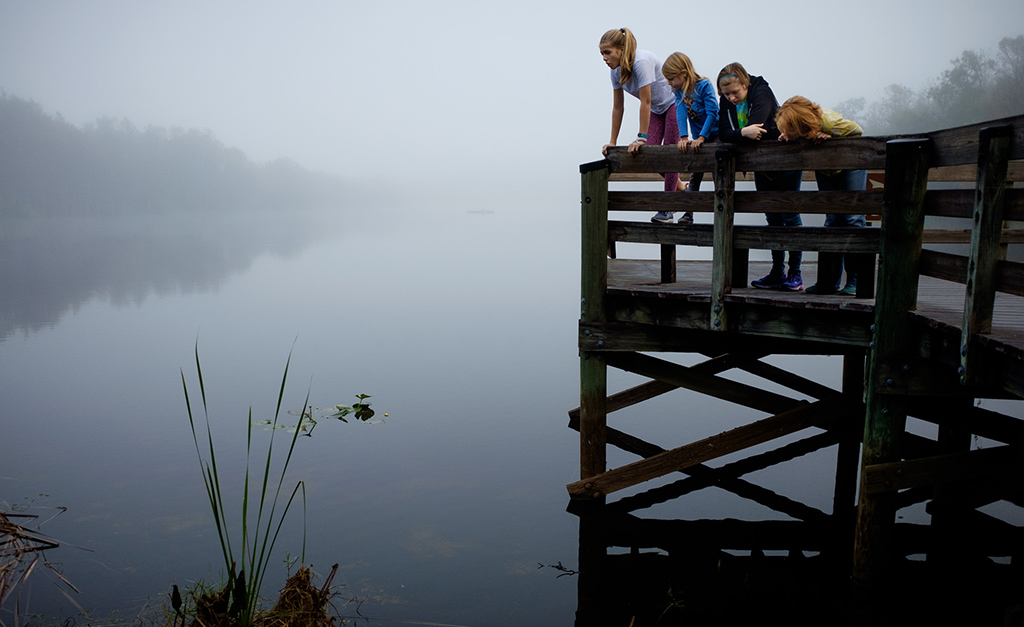 You probably don't want to go in the heat of the day, especially right now during the Summer. But our family has enjoyed visiting parks early in the morning or near dusk, when it seems the wildlife is most active anyways.
It's a great activity for kids, who can run around a release some pent-up summer energy! Our four kids enjoyed walking the boardwalk of Six Mile Cypress Slough, pointing out the turtles in the water and birds up above. Even though we've lived here more than 10 years, spending time with nature like this reminds us why we moved to Southwest Florida in the first place.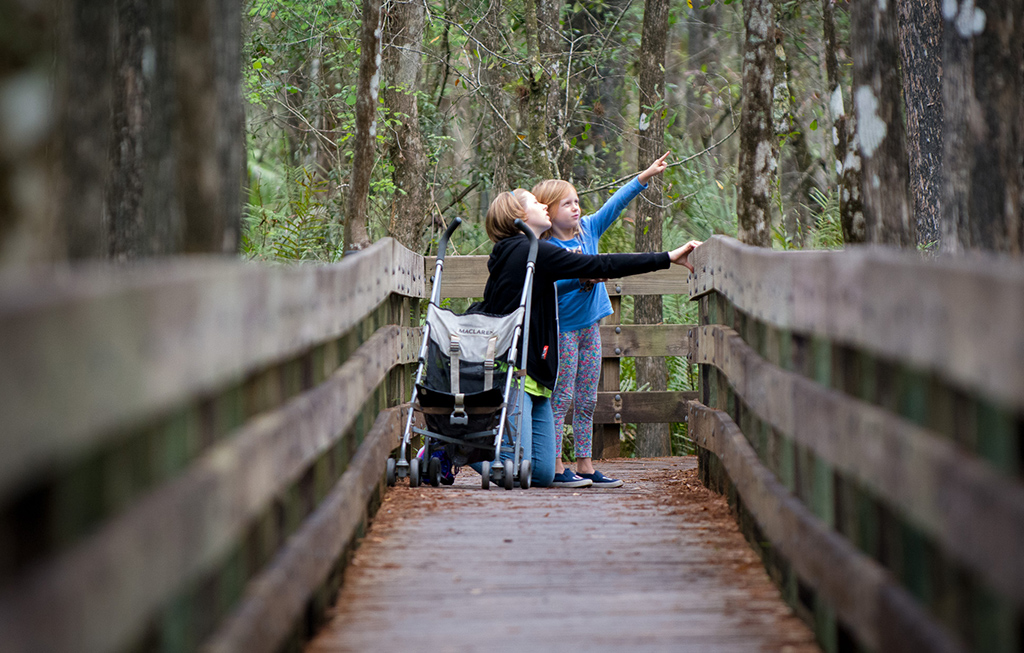 The Regional Parks do have a small charge for parking, whereas most of the community and neighborhood parks are free. And you don't have to leave your pooch at home, as many of the parks are pet-friendly, and there are even a handful of dog parks throughout the county. The map below shows a number of the Lee County Parks in green, as well as the incorporated cities of SWFL in red.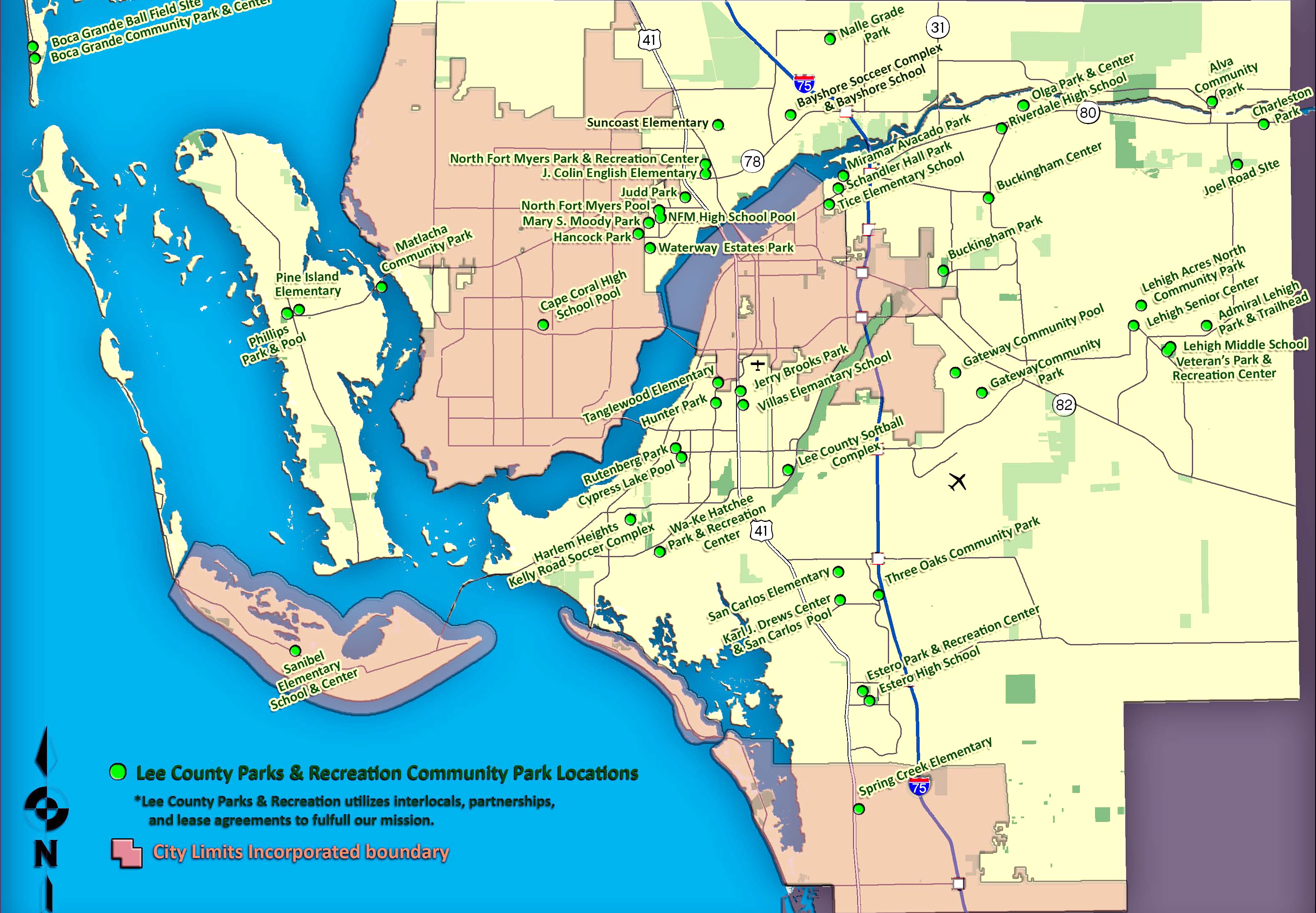 The Lee County website has an interactive map (click here to view), and more information about each park such as hours of operation, cost, pet restrictions and attractions found within each park. There's even a blurb about the history of each park, some of which have been around since the 1970's! (With more recent renovations of course).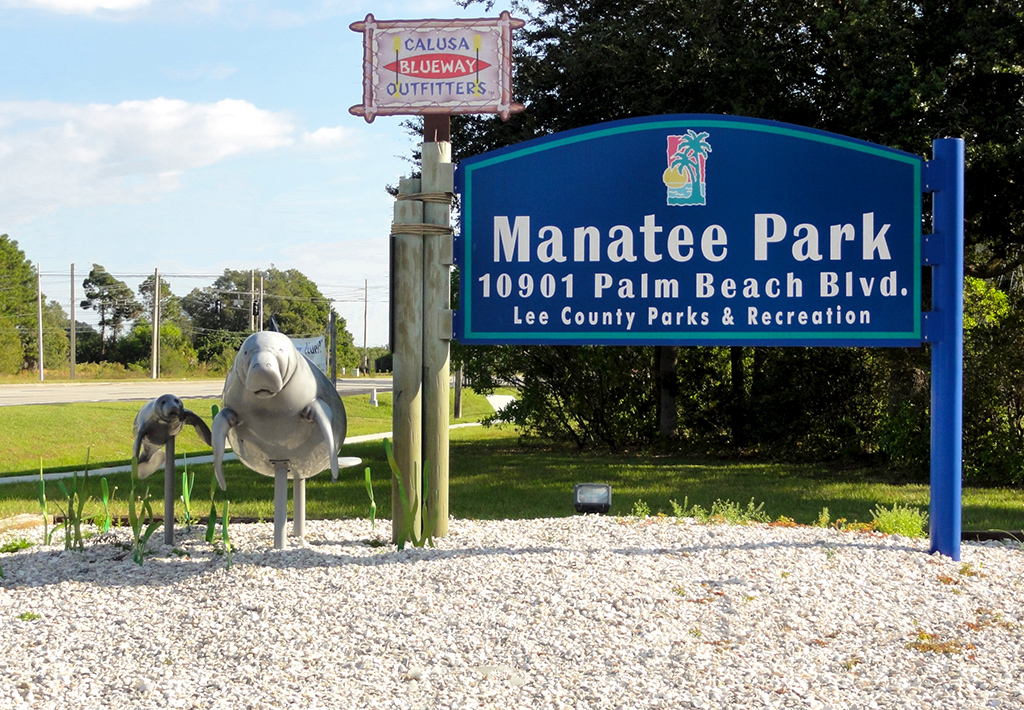 What else does Lee County Parks & Rec offer?
There are four Recreation Centers in Lee County, where $10 gets you a lifetime membership to all four locations. There are also seven community centers, 10 beach parks, seven beach accesses, seven public boat ramps, six sports complexes, six community pools, and a number of preserves. Phew! I know, so much to do!
What are you waiting for? Go check it out!
Click here to see all Parks & Recreation offerings in Lee County.